Dwayne Johnson Shares Another Rampage Sneak Peek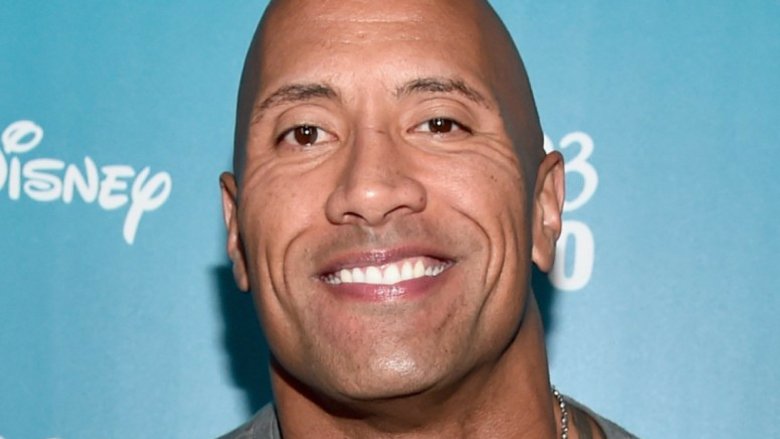 Getty Images
Dwayne Johnson has work to do in a new set photo from his upcoming movie Rampage. The movie, based on the '80s video game of the same name, stars Johnson as the head of an anti-poaching unit in Rwanda whose best friend, a rare albino gorilla named George, is infected with a serum that causes him to grow in both size and aggression at an unprecedented rate. George, along with an alligator and a wolf also infected with the serum, goes on a deadly rampage to destroy the world, leaving Johnson's character to stop him. 
The new photo, which Johnson shared on his Twitter page Wednesday, shows that Johnson will be in full on action hero mode in the film, with the star casually walking away from a destroyed bunker in a dirty T-shirt, ready to get to work. "We have a problem," Johnson captioned the photo. "The beasts survived. #PartyinHell."
The Rampage cast also includes Oscar nominee Naomie Harris as the female lead, a geneticist with "a moral streak," Malin Akerman (Watchmen) as the villain, Joe Manganiello (True Blood) as the leader of a private military group, Marley Shelton (Pleasantville) as a scientist and astronaut, and Jeffrey Dean Morgan (The Walking Dead) as a covert government operative. Jake Lacy, Breanne Hill, P.J. Byrne, Jack Quaid, and Matt Gerald round out the cast.
Rampage is set to be released April 20, 2018. Ryan Engle (Non-Stop) wrote the original script, with edits by Carlton Cuse (Lost), Ryan Condal (2014's Hercules) and Adam Sztykiel (Due Date), while San Andreas' Brad Peyton will direct. In the meantime, see some other video game movies you didn't know were in development.
We have a problem. The beasts survived. #PartyInHell #Rampage 4-20-2018 pic.twitter.com/n8iKXYzD5b

— Dwayne Johnson (@TheRock) June 14, 2017