Producer Gives An Update On Dwayne Johnson's Doc Savage Movie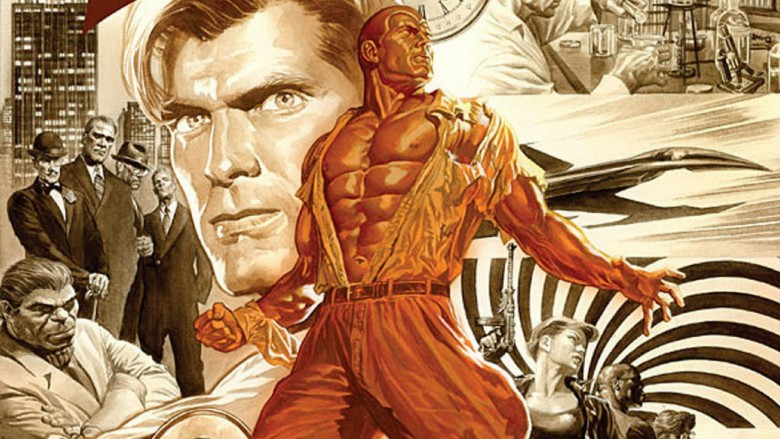 Dwayne Johnson is a busy, busy man, with a slate packed with a Rampage movie, a Jungle Cruise movie, a Black Adam movie and more. Sometime in the future, though, the star will find time to film a Doc Savage movie with Shane Black (Iron Man 3), and now, producer Neal H. Moritz has given an update on the highly anticipated film.
Johnson announced he would be playing Doc Savage, also known as the Man of Bronze, on his Instagram account last May. Black, who had already been working on the script for several years before he was officially attached to the project in 2013, will write and direct the picture for Sony. Moritz, who has produced Johnson's Fast and the Furious movies, will produce alongside Johnson.
Moritz said that the studio is still waiting on a draft for the project, but he believes that Black will be an "amazing" fit for the project about the man many call the first superhero. "I just think Shane does everything with attitude," Mortiz told ComingSoon.net. "He just has an ear for the best dialogue, idiosyncratic, interesting, funny, dark. He's just a unique talent. I don't think there's any other writer who can write dialogue like he can."
Moritz credited Black's creativity with helping the film avoid the pitfall of repeating what has come in the many, many superhero films before, saying, "I'm a huge believer in him, and I think he's going to make an amazing film. I think he's going to make a film that's going to be unlike any other superhero film."
While it may be a while until we see the Doc Savage movie, considering Johnson's tight schedule and the fact that Black is currently working on his Predator reboot, it's still exciting to hear that things are going well behind-the-scenes. While we wait, take a look at other comic book characters who deserve their own movies.