The Disney Channel Movie You Likely Forgot Featured A Big Bang Theory Star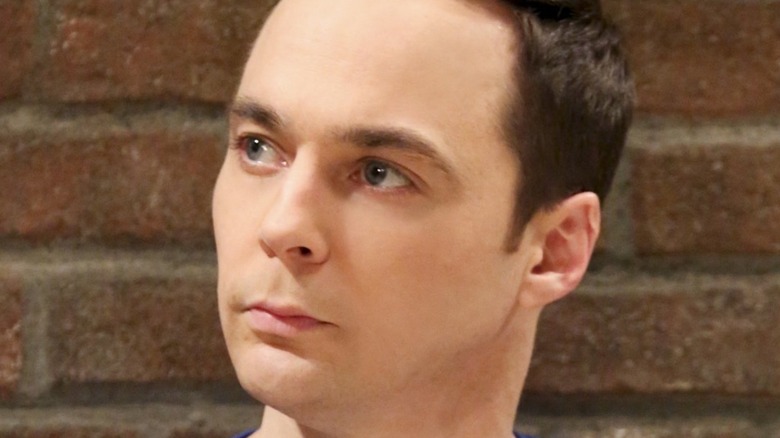 CBS
Hollywood's biggest actors had to get their start in the industry somewhere, and there are seemingly plenty of routes to take. "Law & Order" has been one of the most notable platforms for this, featuring the likes of Bradley Cooper, Milo Ventimiglia, Amanda Seyfried, and Zoe Saldana (via Esquire). Other television series, especially '90s sitcoms like "Friends," have provided similar proving grounds for young actors too. And of course, many of the current stars of modern Hollywood who broke into the industry during the early to mid-2000s came through the Mouse powerhouse: Disney Channel.
The 2000s was a great time for Disney Channel as it featured plenty of shows and movies with now-famous names. Shia Labeouf broke onto the scene in "Even Stevens" along with 2003's "Holes." Zac Efron had "High School Musical" as Troy Bolton, and has now evolved to take on roles like notorious killer Ted Bundy in "Extremely Wicked, Shockingly Evil and Vile." Zendaya graduated from "Shake It Up!" to the MCU and "Euphoria," which earned her an Emmy (via IMDb).
Needless to say, starting your career off with Disney Channel isn't such a bad thing. It's easy to forget which actors did Disney Channel movies or shows, including this star of "The Big Bang Theory" who appeared in a DCOM way back in 2000.
Kaley Cuoco starred in Alley Cats Strike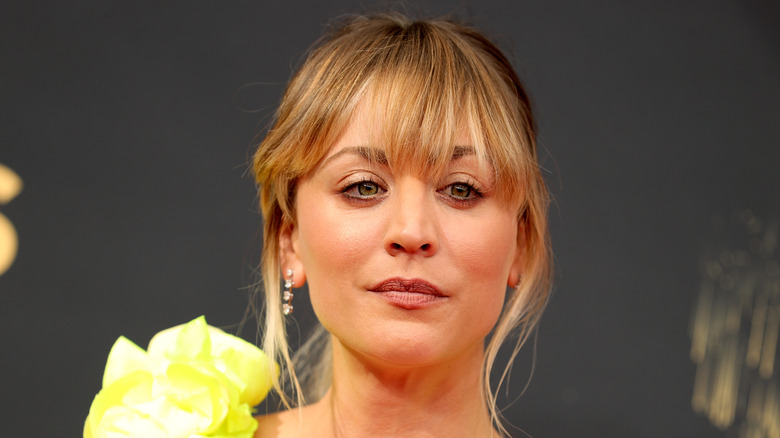 Rich Fury/Getty Images
Seven years before appearing as Penny Hofstadter on the Emmy and Golden Globe award-winning "The Big Bang Theory," Kaley Cuoco was still relatively new in the entertainment industry. During 1994, two years after her first acting credit, she was making guest appearances on shows like "Northern Exposure" and "My So-Called Life." Cuoco even appeared on Ellen DeGeneres' self-titled television series as Ellen's younger self. From there, she would get involved with Disney, starting with "The Wonderful World of Disney," which would eventually lead to the TV movie, "Alley Cats Strike."
"Alley Cats Strike" centered around a group of friends, Alex Thompson (Kyle Schmid), Todd McLemore (Robert Ri'chard), Delia Graci (Mimi Paley), and Cuoco's Elisa Bowers as they find themselves locked into a bowling rivalry between their school and another. The group train for the bowling competition against their rival school and ultimately beat them, after helping out Alex's father redecorate his bowling alley of course. Like many Disney Channel Original Movies (or DCOMs as they were known), "Alley Cats Strike" really doesn't have a critical score, although its audience reception was mediocre, sitting at 53% on Rotten Tomatoes.
Good or bad reception aside, this brought Cuoco into the spotlight, as she would go on to land roles on "Ladies Man," "8 Simple Rules," and "Charmed" in the following years before coming upon "The Big Bang Theory." Cuoco is currently starring in "The Flight Attendant" and is set to appear in the upcoming action-comedy starring Woody Harrelson and Kevin Hart called "The Man from Toronto."