The Flight Attendant Season 2 - What We Know So Far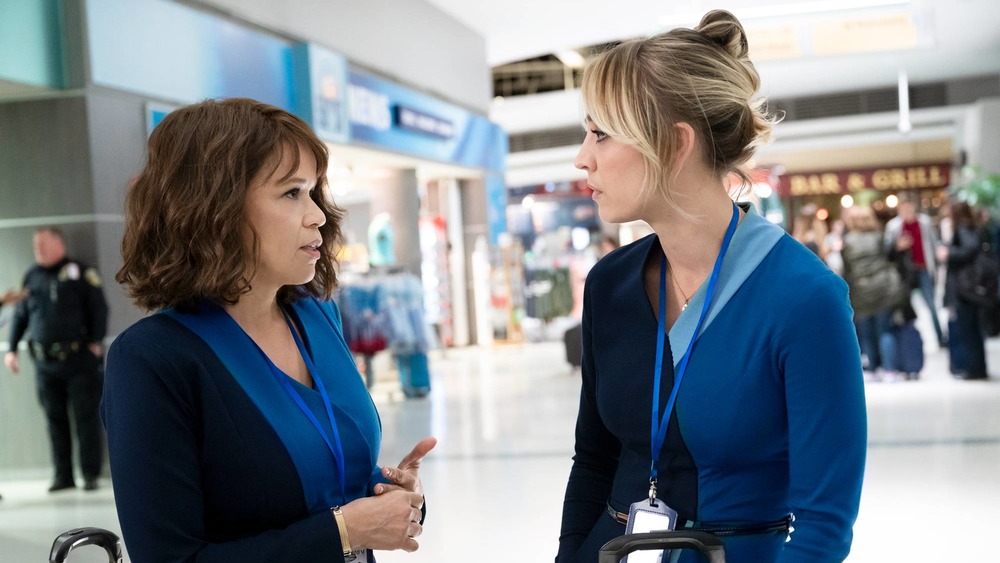 HBO Max
HBO Max has a bona fide hit on its hands with the original series The Flight Attendant. Based on the 2018 novel of the same name by Chris Bohjalian, the series follows Cassie Bowden (Kaley Cuoco), a flight attendant with a drinking problem and a penchant for flings with her passengers. On one fateful morning, she wakes up with a wicked hangover in Bangkok with the body of a dead man lying next to her. She has no idea what transpired, so she goes about her day as if nothing out of the ordinary happened... until FBI agents come into the picture to question her.
It's an addicting series that will have you binge-watching one episode after another to try to figure out what happened. Fortunately, fans of the mystery series can keep the good times rolling thanks to the fact the show was renewed for a second season on HBO Max, and if the first season was anything to go by, the next batch of episodes will provide an even more gripping adventure. 
Spoilers ahead for The Flight Attendant's season 1 finale!
What's the release date for The Flight Attendant season 2?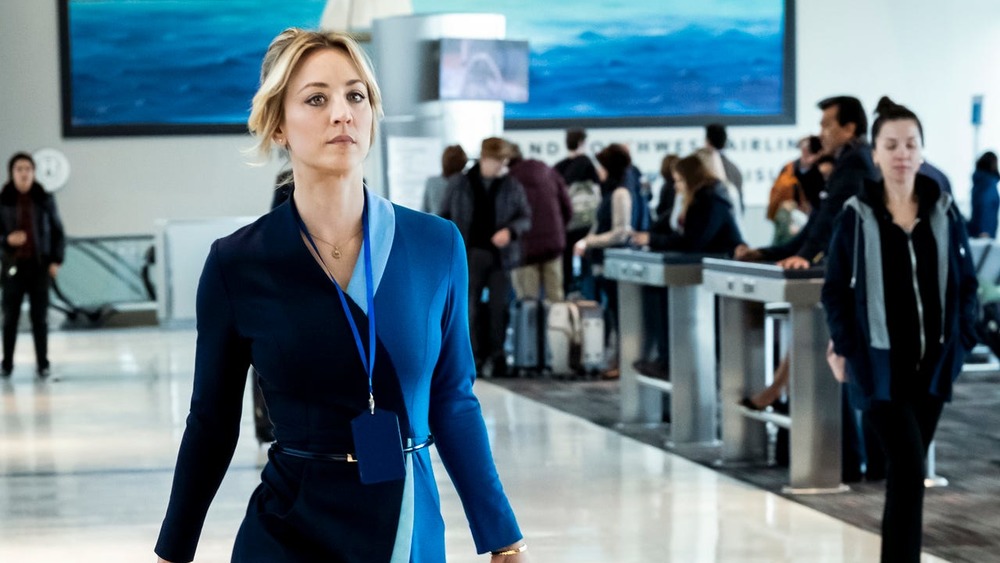 HBO Max
No release date has currently been set for The Flight Attendant season 2. The show was initially conceived of as a limited series that would merely follow the events of the book, but that was before it became a massive hit on the streaming platform. It appears as though the creative forces behind the scenes will take a cue from Big Little Lies and go beyond what happened in the novel to send Cassie and the rest of the cast on another high-flying adventure. 
Considering there's no book detailing what happens next, the writers will have to come up with the next plotline themselves. As such, it may be a while until we see another season, although it wouldn't be surprising to see season 2 air sometime in early 2022. Undoubtedly, HBO Max will want to strike while the iron's hot and get more episodes out to the public as soon as humanly possible. 
Who will be in the cast of The Flight Attendant season 2?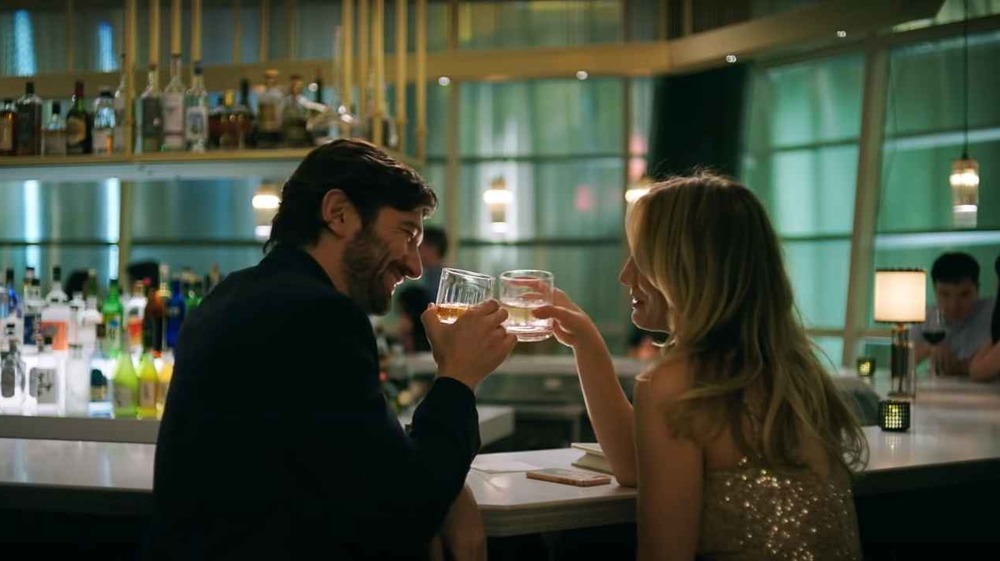 HBO Max
As the lead of the series (as well as an executive producer), it would be weird if Kaley Cuoco didn't return as Cassie Bowden. There are many directions for her character moving forward, and as Cuoco recently mused in an interview with The New York Times, "What if we go down this route of her living this new lifestyle, trying to be sober and clean up her act, and there is no excuse anymore? And what does work now look like? What does love now look like?" Cassie's definitely a different person by the end of season 1, but that just allows the writers to push her in interesting directions for season 2. 
Given the high praise she received in season 1, it's also likely we'll see more of Rosie Perez's Megan Briscoe going forward. Zosia Mamet and Michelle Gomez could also very well come back, as could Griffin Matthews, who played Shane Evans in the first season. He may have been revealed to be CIA agent all along by the season 1 finale, but we're guessing this isn't the last time he runs into issues with Cassie. 
What will The Flight Attendant season 2 be about?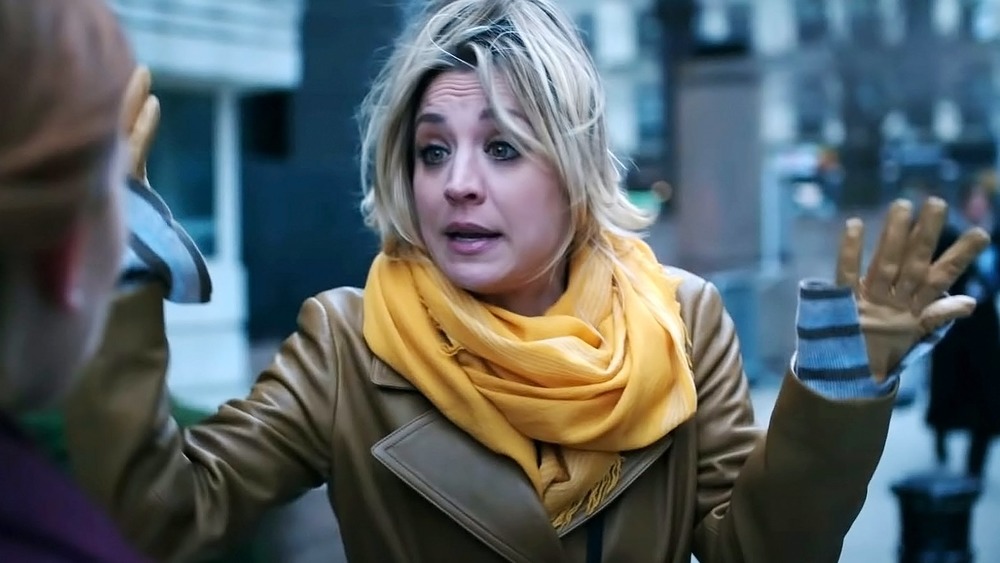 HBO Max
No plot details have been confirmed as of yet, but we do have an idea of where the story could go for subsequent seasons. The season 1 finale saw Cassie teaming up with Miranda (Gomez) to take out Felix (Colin Woodell) once and for all, and in the season's final moment, it appears as though Cassie's been recruited by the CIA, thanks to Shane being involved with the organization from the start. It's possible we'll see Cassie sticking with her flight attendant job, while also working for the CIA. It would be intriguing to see her spying on people and getting wrapped up in espionage all while trying to stay sober.
Meanwhile, Miranda ran off with a stash of cash and is nowhere to be seen. Miranda actually dies in the novel, but the show took a different direction with her character arc. With a second season now in the picture, it's possible she could meet a violent end if she runs afoul the wrong people. 
There are plenty of directions The Flight Attendant could go for many more seasons, but one thing remains certain — whatever mishaps Cassie Bowden gets into next, we'll be watching.