Who Broke The Most Rules On Too Hot To Handle Season 3?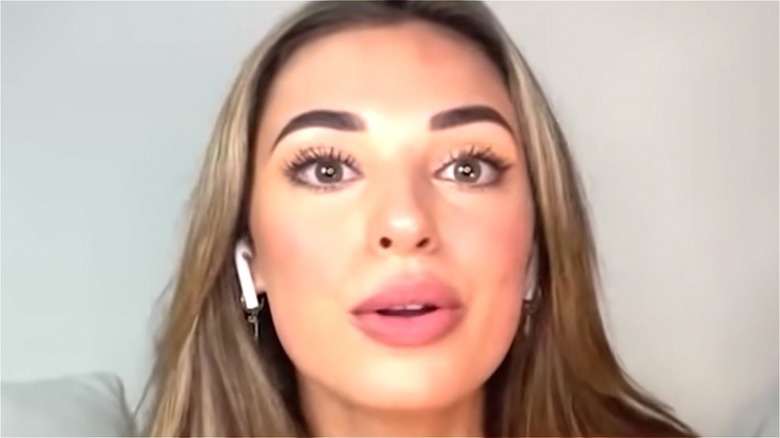 Netflix/YouTube
From popping the question before contestants meet their partners to concealing their identities with animalistic prosthetics, Netflix's array of dating competition shows is rather unconventional. "Too Hot To Handle," one of their most popular dating shows, follows a group of singles during their four-week stay at a tropical resort.
To win the $100,000 prize, all the contestants have to do is avoid "kissing or sex of any kind." Lana, their virtual assistant, reminds them that their time on the show is about learning how to "gain deeper emotional connections." For the average person, "Too Hot To Handle" seems easy to win.
However, the contestants are notoriously averse to commitment, and the show's environment often tempts them into breaking the rules. Money is deducted from their prize whenever a rule gets broken, affecting everyone because it's a split prize. The actions of even one contestant have an impact on everyone else.
With the straightforward rules and potential prize money, you'd think the contestants could hold out for just one month. Across three seasons of "Too Hot To Handle," that hasn't been the case. This couple from Season 3 nearly cost the group their entire winnings.
Holly and Nathan couldn't stay away from each other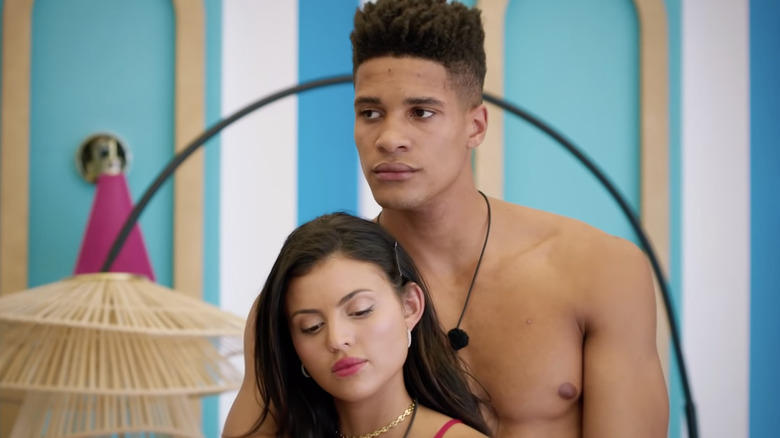 Netflix
Although the prize money increased to $200,000 in Season 3 of "Too Hot To Handle," its contestants still struggled to play by the rules. Holly Scarfone and Nathan Soan Mngomezulu made history with their incessant rule-breaking, which resulted in a whopping $145,000 penalty.
Their fellow contestants were stunned to learn that Holly and Nathan's intimate night together left them with $0. To punish the duo, Lana sends Nathan home for his utter disregard of the rules. However, he gets to reenter the game after completing a workshop that proves his feelings for Holly go beyond a physical connection. From here, they must work to win back some of the money they lost while earning forgiveness from the other couples.
On the show's Instagram, they shared a receipt breaking down the couple's infractions. "To be fair we worked hard for that 90k back, worked real hard," commented Holly, joking that Lana was "working overtime" to keep up with them.
"Sorry about that," Nathan added with a shrugging emoji.