Daryl And Carol Reunite In First Image From The Walking Dead Season 8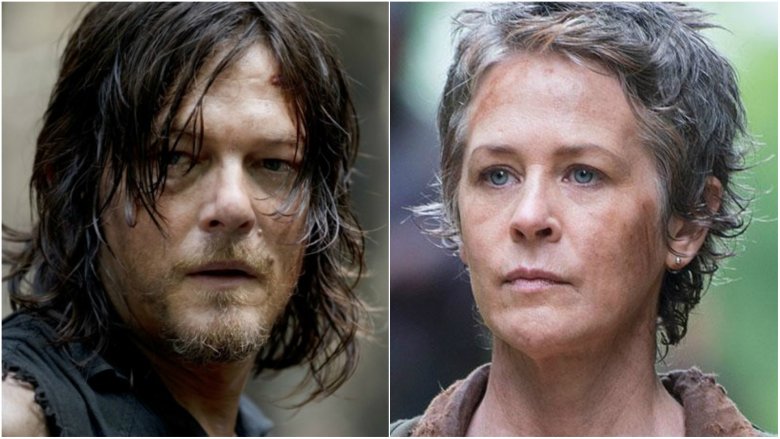 After scattering many of the key characters during the past several seasons of The Walking Dead, it looks like season 8 will see plenty of long-awaited meetings and reunions. 
Entertainment Weekly has the first official photo from the upcoming season and it confirms that two fan favorites will finally be back together. The photo (below) shows that Daryl (Norman Reedus) and Carol (Melissa McBride) will interact as the communities of Alexandria, the Hilltop, and the Kingdom unite against the tyrannical rule of Negan (Jeffrey Dean Morgan).
Showrunner Scott M. Gimple said that the crossover storylines at the end of season 7 will continue when The Walking Dead returns to AMC later this year.
"The season finale last year, seeing all the characters together interacting as one, was thrilling," he said. "It was exciting to see all these configurations of characters we hadn't seen before. Even Aaron (Ross Marquand) merely giving Jerry (Cooper Andrews) an apple felt satisfying. This is that times a million. Though it would be cool if the season began with just everybody giving each other apples. I'd be down with that. But it's not that."
If you missed the end of season 7, take a look at our explanation of the finale.