Walking Dead Cast, Friends Pay Tribute To Stuntman John Bernecker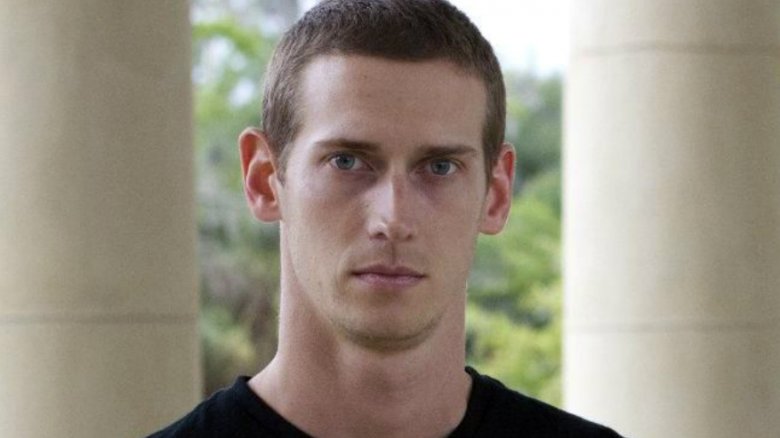 IMDB
Those who knew and worked with stuntman John Bernecker are still reeling from his tragic death after falling on the set of The Walking Dead earlier this week.
The accomplished stuntman, who had previously worked on Logan, Black Panther, The Fate of the Furious, and The Hunger Games: Mockingjay, fell more than 20 feet onto concrete while filming for season 8 of the AMC series at Raleigh Studio in Georgia. He sustained massive head injuries and was airlifted to Atlanta Medical Center, where he was placed on a ventilator. TMZ reported that he died Thursday evening.
AMC temporarily shut down production on The Walking Dead while SAG-AFTRA, the union that represents stunt professionals, investigates the accident. Meanwhile, many of Bernecker's peers have taken to social media to express their condolences. 
"Can't stop thinking about John Bernecker," said Jordan Woods-Robinson, who plays Eric on TWD. "All of my love and hopes for solace goes out to his loved ones and our community."
"It was a pleasure to know and work [with] you," tweeted J.D. Evermore, who plays Harley. "May your soul now rest in peace, good, kind sir."
Take a look at more tributes below.
❤️ love and prayers to Johns family and friends today. You will be missed. https://t.co/gTtkpRi22m

— norman reedus (@wwwbigbaldhead) July 14, 2017
Deep sorrow today, and for every tomorrow. Love, respect, and condolences to johns family, and friends. He will be forever missed.

— Jeffrey Dean Morgan (@JDMorgan) July 14, 2017
No words can express my sadness for John Bernecker and his family. Thank you all for having them in your thoughts and prayers also.

— Lauren Cohan (@LaurenCohan) July 14, 2017
I have no words. My heart is absolutely broken for John Bernecker. Please send prayers to his family and friends.

— Austin Amelio (@austin_amelio) July 14, 2017
To the ATL stunt community, the incredible amount of love & support you've shown #JohnBernecker really tells you the kind of man he was.

— Larry Teng (@larryteng) July 14, 2017
#JohnBernecker was one of the best most talented stuntmen I have ever been blessed to work with. Praying for his family and loved ones! 🙏

— Kellan Lutz (@kellanlutz) July 14, 2017
Sending peace, strength, love and prayers to the loved ones of #JohnBernecker . May his light live on in you #nola #TWDFamily 🙏 ❤️ 😔

— Sabrina Gennarino (@girlsgottaeat) July 14, 2017
Our thoughts are with John Bernecker's family #twdfamily

— Major Dodson (@Major_Dodson) July 14, 2017
John Bernecker doubled me this season for a spectacular stunt on Turn S4. He was a beautiful, positive, meticulous professional who made...

— samuel roukin (@samuelroukin) July 14, 2017
John Bernecker was my double on @24fox he brought great enthusiasm and was beyond professional. I miss you bud. Prayers to your family #RIP

— Bailey Chase (@Bailey_Chase) July 14, 2017