The Classic HIMYM References You Might Have Missed In How I Met Your Father Episode 4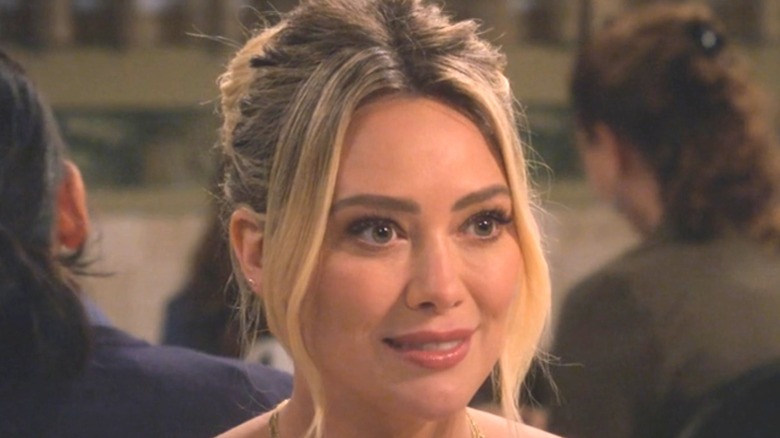 Hulu
The long-awaited "How I Met Your Mother" spin-off is finally here, and it's filled with callbacks to its predecessor. Hulu's "How I Met Your Father" follows Sophie (Hilary Duff), a street photographer and hopeless romantic looking for love in New York City. The spin-off uses the same set-up as the original, with Kim Cattrall playing an older Sophie recalling the story of meeting her son's father.
From Jesse (Christoper Lowell), Sid (Suraj Sharma), and Ellen (Tien Tran) living in Ted (Josh Radnor), Marshall (Jason Segel), and Lily's (Alyson Hannigan) apartment to the iconic swords displayed over their fireplace, the show includes plenty of Easter eggs for fans to find. Episode 4, "Dirrty Thirty," keeps the references coming — including one of the longest-running gags from "How I Met Your Mother."
The episode follows the chaotic night of Sophie's 30th birthday party. In an attempt to show her date that she's mature, she makes a last-minute theme change. However, not everyone gets the memo that her Christina Aguilera costume party is now a classy cocktail party. As Sophie and her friends navigate the increasingly stressful party, Jesse deploys one of the most legendary "How I Met Your Mother" catchphrases.
Hey, have you met Ellen?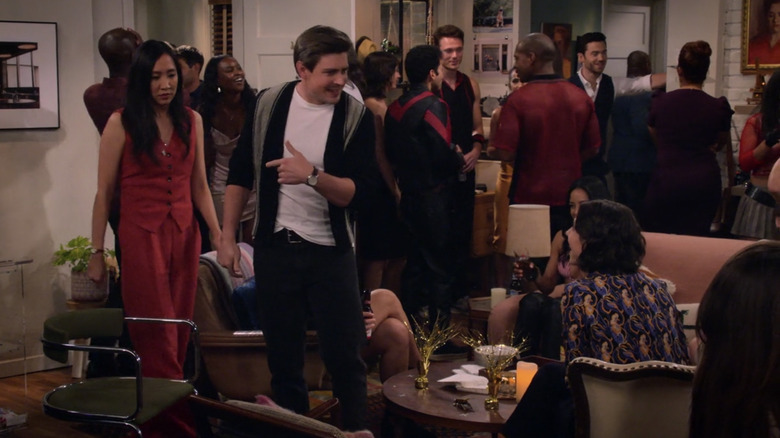 Hulu
On the "How I Met Your Father" subreddit, fans discussed "Dirrty Thirty" and gushed over its references to the original. One user called it the "best episode so far," and praised the "awesome" Easter eggs. "They actually did the 'have you met' pickup line," u/halliexnicole1234 said. "And jumping the turnstile."
"It's just a simple sentence but hearing 'have you met' made me so happy!" said u/PM_me_a_bad_pun.
"How I Met Your Mother" fans know this pickup line is a sly way of introducing a friend to someone and then rushing off. At Sophie's party, Jesse and Ellen attempt to give being "wing-sibs" a chance when she notices a woman she's interested in. And what better way to introduce the women than asking, "Hey, have you met Ellen?"
"I was so happy when I heard it! And it was so casual it was like a blink and you miss it," exclaimed u/mako-jaeger.
"Dirrty Thirty" also shows Jesse teaching Ellen how to jump the turnstiles after her card is rejected, which is a callback to the pivotal "How I Met Your Mother" episode "Lucky Penny." "The best part IMO was Jesse and Ellen," said u/YoungAdult_. "Jesse recalling how he would ask for his sister every day was sad, and teaching her how to jump the turnstiles was sweet."
"How I Met Your Father" is streaming on Hulu with new episodes every Tuesday.