The Key Difference Between How I Met Your Father And How I Met Your Mother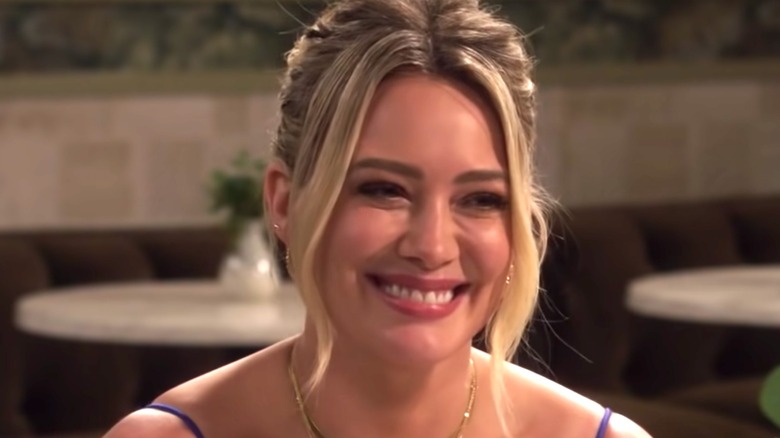 Hulu/YouTube
There are plenty of unique sitcoms out there, but few were as innovative and memorable as "How I Met Your Mother." Created by Carter Bays and Craig Thomas, the show plays out as a series of flashbacks brought on by lead character Ted Mosby (Josh Radnor) explaining to his kids in the year 2030 how he met their mom. His tale spans from 2005 — the year that the show began — to 2013, which amounted to a whopping nine seasons and over 208 episodes that earned the cast and crew numerous accolades and worldwide praise.
At the time of this writing, nearly eight years have elapsed since "How I Met Your Mother" bid viewers farewell. Its finale, "Last Forever, Part 2," proved a bit controversial with a fair number of fans, so it should come as no surprise that the program hasn't returned to the airwaves in the age of reboots and revivals. However, that doesn't mean that a sequel title hasn't come together to carry the torch instead. "How I Met Your Father" premiered on Hulu on January 18, 2022, starring the likes of Hilary Duff, Suraj Sharma, and Christopher Lowell.
Though they may sound similar and share some striking parallels, "How I Met Your Father" will differentiate itself from "How I Met Your Mother" in one key way.
How I Met Your Father offers up a new perspective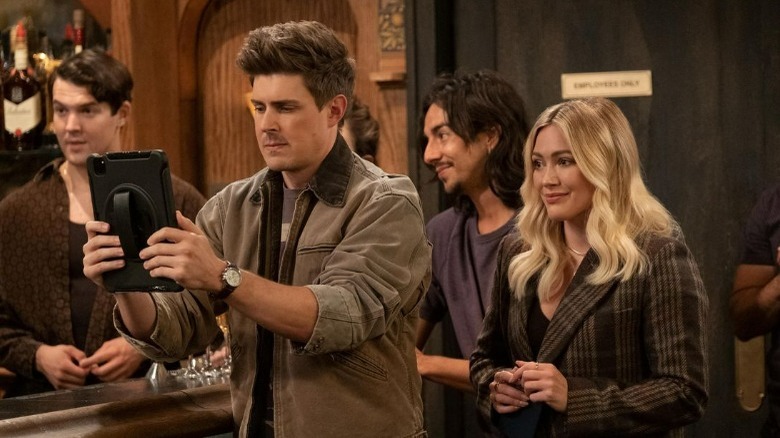 Hulu
To build hype for the streaming debut of "How I Met Your Father," Hilary Duff sat down with TVLine to discuss the series and her character, Sophie. She explains that her small screen alter-ego is "not crushing life by any means," but her luck turns around on one fateful night when she meets a group of people who change her life for the better. Duff adds that even though the show has a similar title to "How I Met Your Mother," the cast and the creative team behind it have taken great care to ensure that it stands entirely on its own.
Despite sharing a handful of crew members, Duff explains that "How I Met Your Father" is "really not the same show by any means. Sophie is not Ted, and there's not someone trying to be Barney." She goes on to note that there's a strong emphasis on the female perspective, which Carter Bays and Craig Thomas have been fully supportive of. Also, the debut episode brings audiences back to Ted Mosby's iconic apartment, but it quickly lets them know that this isn't the same story they'd watched unfold already. "We're all going down a very different road."
"How I Met Your Father" Season 1 will run for 10 episodes, and in that stretch, it will almost certainly set itself apart from "How I Met Your Mother" in more ways than one.