The True Story Behind How I Met Your Mother's Most Quotable Line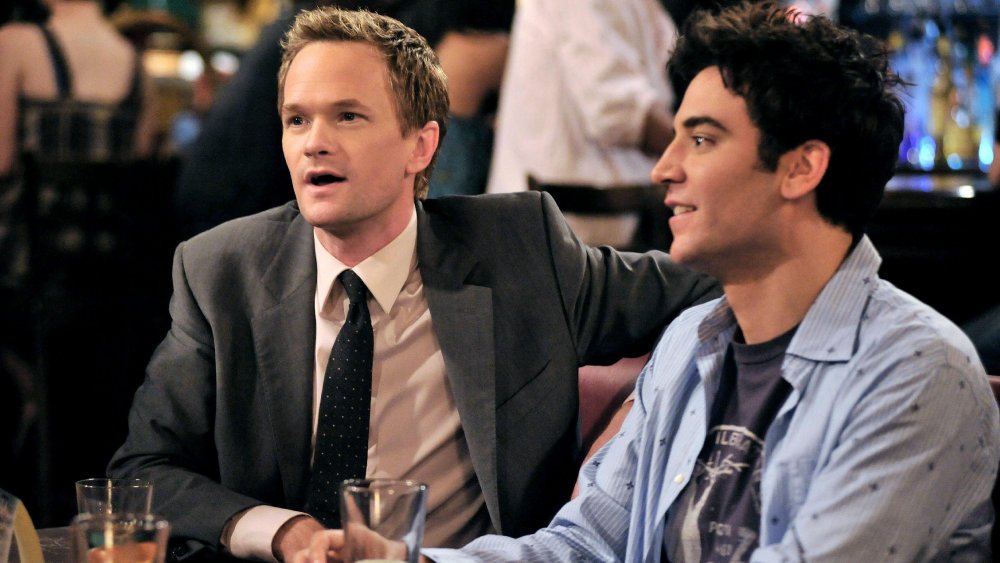 CBS
You won't have to "wait" for the story behind How I Met Your Mother's most "legendary" line any longer.
In a feature in Entertainment Weekly about television's all-time best punchlines and gags, showrunners Carter Bays and Craig Thomas, who created How I Met Your Mother, explained where Barney Stinson's (Neil Patrick Harris) most famous line, "Legend — wait for it — dary!" came from... and as it turns out, another powerful Hollywood duo came up with the saying.
During HIMYM's first season, Barney's signature saying is first introduced in an episode called "The Sweet Taste of Liberty," where Ted Mosby's (Josh Radnor) most bombastic friend, says that their night out is "going to be legend — wait for it, and I hope you're not lactose intolerant because the second half of that word is — dary!" After this moment, the line stuck, and it ultimately became one of Barney's most recognizable calling cards, along with his suits and womanizing.
According to Bays and Thomas, Phil Lord and Chris Miller, who have taken Hollywood by storm with comedies like 21 Jump Street, The LEGO Movie, and of course, Academy Award winner Spider-Man: Into the Spider-Verse, came up with the line. Here's the full story Bays and Thomas told EW about How I Met Your Mother's most quotable line.
How I Met Your Mother's most beloved line came from two acclaimed filmmakers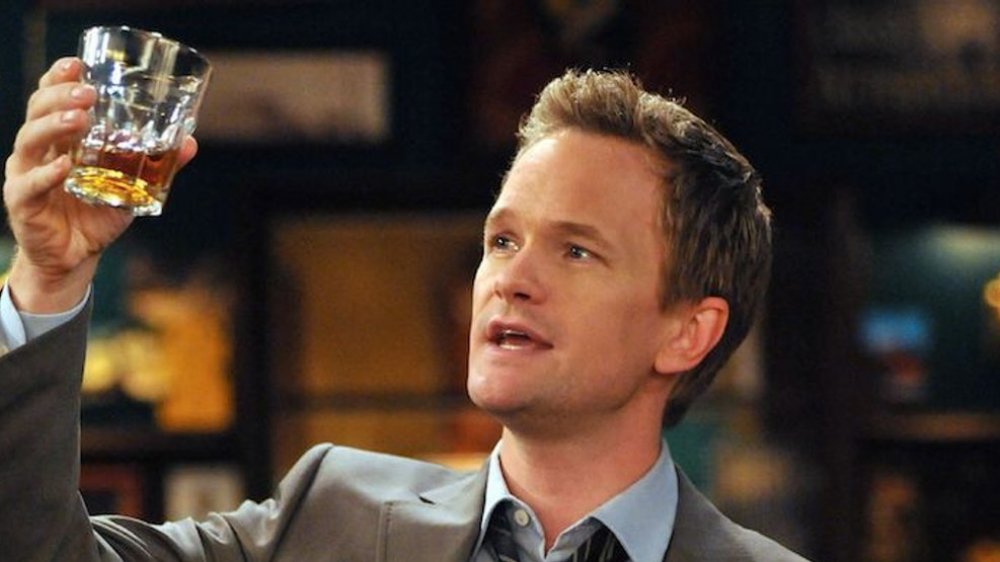 CBS
As it happens, Lord and Miller were producers on How I Met Your Mother during the show's first season, which is when they came up with Barney's famous line. However, according to Bays, that line was definitely the highlight of the duo's career.
"That script was written by Chris Miller and Phil Lord, who have gone on to do a few things since then," Bays joked to EW. "Sadly, Chris and Phil's career has been a long, downward spiral since that moment," deadpans Thomas. "They've really done nothing else since leaving How I Met Your Mother."
In a funny twist, this line went against one rule Bays and Thomas tried to set for this character. After making Barney say "wait for it!" in the series premiere, they didn't want him to end up with a "Fonzie" style catchphrase, referencing Henry Winkler's unforgettable Happy Days character. However, Bays and Thomas ultimately relented after realizing that "legendary" is a perfect word for Barney.
"[...] We held onto that for, like, five minutes and then that went out the window," Bays admitted. "[Barney]'s actually based on a friend of ours, and the idea of a catchphrase is real life because there are just some people that recycle the same thing over and over again because it works for them. And Chris and Phil were the ones who said that he needed some sort of metric by which to measure things, some word that describes the peak for Barney. What's the best of the best?"
Thomas agreed, saying that the reason Barney is obsessed with the word "legendary" is that he's somehow aware that this story will be told throughout the years: "In some weird way, Barney is aware he's in a story being told in the future, creating stories that will be told for generations."
Every "legendary" episode of How I Met Your Mother is available to stream on Hulu now.