Why Future Sophie From How I Met Your Father Looks So Familiar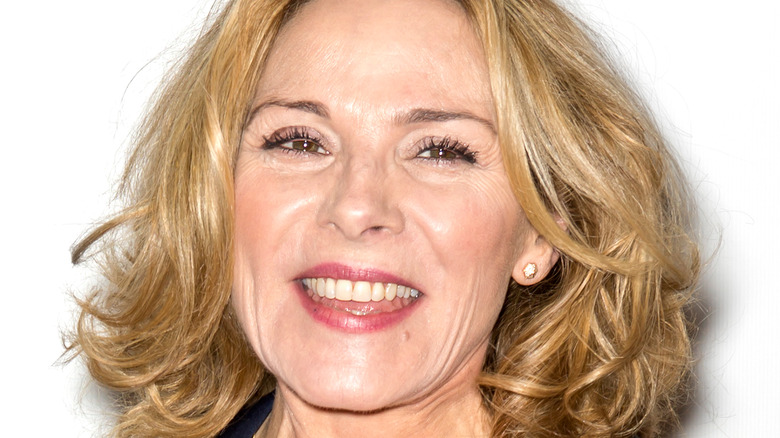 Ovidiu Hrubaru/Shutterstock
"How I Met Your Father" has landed on Hulu, serving as a spinoff of the very successful "How I Met Your Mother," which went off the air in 2014. The series follows the story of Sophie (Hilary Duff) and her group of friends as they navigate tumultuous love lives. Much as Bob Saget narrated the original "HIMYM" as an older Ted Mosby (Josh Radnor), "HIMYM" also has a narrator, who is an older Sophie.
However, things are a little different in the new series. We actually get to see an older version of Sophie, where we never saw older Ted. The more mature version of the character is played by a veteran actor who has had quite a career in Hollywood. Kim Cattrall portrays older Sophie and has a career in Hollywood that spans six decades. Here are some of the biggest projects Cattrall has participated in over the years, and what you likely remember her from.
Kim Cattrall rose to stardom in the 80s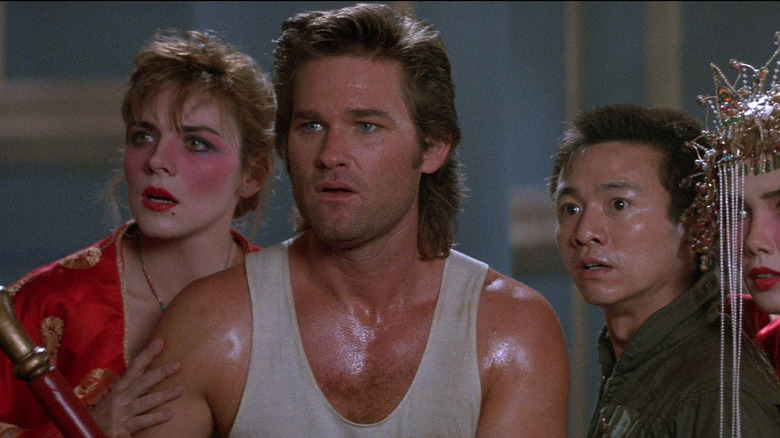 20th Century Fox
While Kim Cattrall began her career in the 70s, she didn't land more prominent roles until the 80s. The first of those was as Coach Honeywell in 1981 "Porky's." Honeywell, also known as Lassie, is given her nickname due to the sounds she makes while being satisfied, and she ends up losing her job for sleeping with another coach. In 1984 Cattrall moved on to the cult classic comedy, "Police Academy." She played Karen Thompson, one of the cadets who attends the academy alongside Steve Guttenberg's Carey Mahoney. She also gets along well with Cadet Larvell Jones (Michael Winslow), one of the franchise's best characters.
In 1986, Cattrall starred opposite Kurt Russell in "Big Trouble in Little China." She played Gracie Law, the love interest to Russell's Jack Burton. Gracie gets mixed up in Jack and Wang Chi's (Dennis Dun) debacle with David Lo Pan (James Hong). Despite being love interests, Gracie and Jack end the movie going in different directions. In 1987, Cattrall appeared in "Mannequin" alongside Andrew McCarthy, James Spader, and Estelle Getty. Cattrall played Emmy, a mannequin who comes to life but is actually the spirit of an ancient Egyptian princess. Unfortunately for Emmy, she cannot be granted life until she finds true love. Naturally, she falls in love with McCarthy's Jonathan, a mannequin designer and artist who designed her.
Catrall landed her biggest role ever in the 90s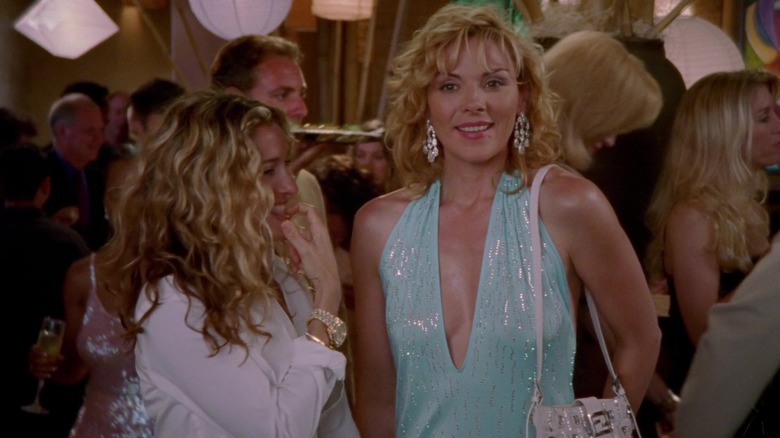 HBO
The 1990s was a very important decade for Kim Cattrall and her acting career. In 1991, she joined the "Star Trek" world in "Star Trek VI: The Undiscovered Country." Cattrall played Valeris, a Vulcan who graduates at the top of her class and is the new helmsman of the Enterprise. She serves as Spock's (Leonard Nimoy) protegé but is eventually revealed to be a traitor. After "Star Trek," Cattrall appeared in several films throughout the mid-90s, including "Live Nude Girls," "Unforgettable," and "Above Suspicion."
In 1998, Cattrall landed the role she would be most known for throughout her entire career. She played Samantha Jones on HBO's "Sex and the City" for 94 episodes across six seasons. Samantha was the sex-obsessed friend of Carrie Bradshaw (Sarah Jessica Parker), Miranda Hobbes (Cynthia Nixon), and Charlotte York (Kristin Davis). Cattrall reprised her role as the PR executive for the "Sex and the City" films, which debuted in 2008 and 2010.
She appeared in several big projects in the early aughts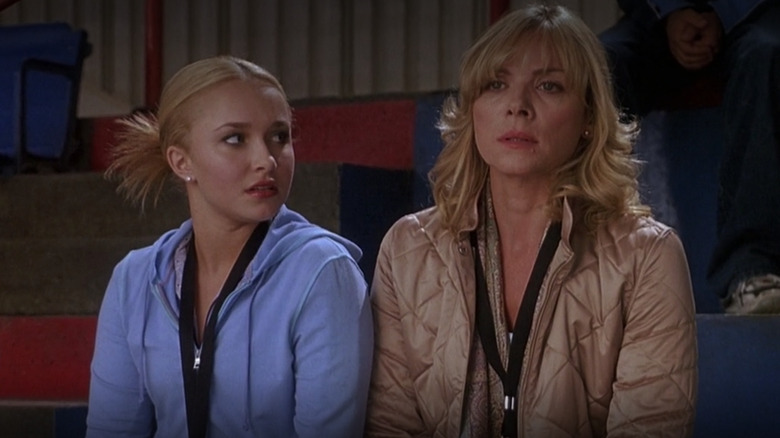 Disney
One of Kim Cattrall's first films of the 00s was "Crossroads," the Britney Spears drama, which has become somewhat of a cult classic. Cattrall played Caroline, Lucy's (Spears) mother who wants nothing to do with her daughter. Unfortunately, the two never mend things, and it's devastating for Lucy.
In 2005, Cattrall starred in Disney's "Ice Princess" alongside Michelle Trachtenberg and Hayden Panettiere. She played Tina Harwood, a figure skating coach who takes on Trachtenberg's Casey Carlyle. Tina is somewhat of a jerk and ruins a competition and Casey's performance by giving her new skates, making it difficult for her to perform.
Later, in 2006, Cattrall starred in "The Tiger's Tail." The Irish film saw Cattrall as Jane O'Leary, the wife of Brendan Gleeson's Liam O'Leary. Jane lives a miserable life with her husband, whose life turns upside down when a doppelgänger ruins his credit and creates controversy, which is blamed on Liam.
The 2010s and 2020s saw Cattrall have success in different roles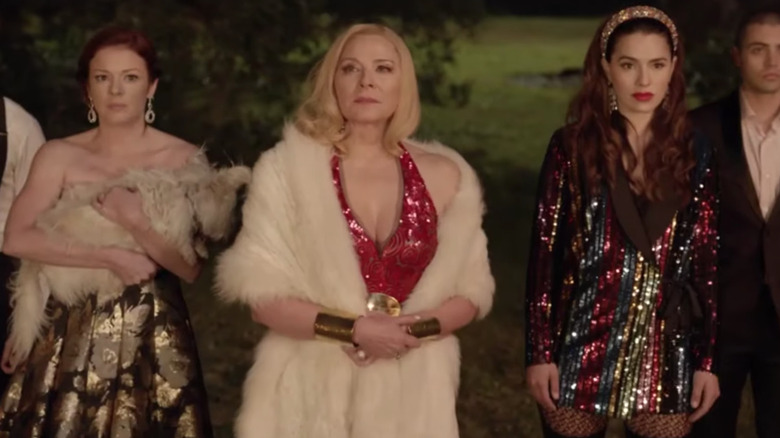 Fox
Despite Kim Cattrall's "Sex and the City" journey coming to an end in the 2010s, she continued on with a successful career in Hollywood. In 2016, she took the lead in the Canadian drama "Sensitive Skin" as Davina Jackson. Davina is an aging beauty who has an issue with her younger years fading away and is married to Al Jackson (Don McKellar). The series ran for two seasons and 12 episodes.
In 2020, Cattrall landed a role in the promising "Filthy Rich." The Fox drama followed a billion-dollar family led by matriarch Margaret Monreaux. Margaret is a famous television personality who cofounded the Sunshine Network with her minister husband, Eugene Monreaux (Gerald McRaney). Eugene dies in a plane crash, and his wayward lifestyle comes to light. He's fathered three other children with three different women, all of whom are looking to sink their teeth into the Monreaux family fortune. Margaret must defend what's hers against not just these newcomers but her own children as well. The series was canceled after one season.