Eric Nelsen Thinks This Yellowstone Character Would Dominate 1883 - Exclusive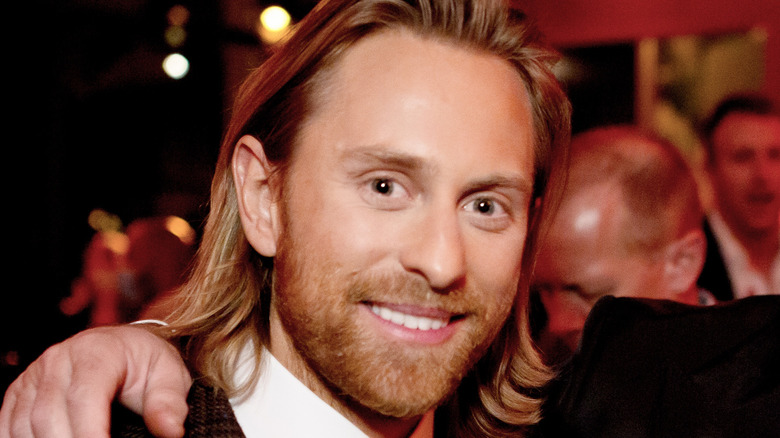 Greg Doherty/Getty Images
As the prequel to the hit series "Yellowstone," the "1883" spin-off tells the 19th-century origin tale of the Dutton family and how they acquired their sought-after land. Starring Sam Elliott, Tim McGraw, and Faith Hill, the series — which streams exclusively on Paramount+ — follows a wagon train of pioneers as they treacherously cross the Wild West in search of a fresh start.
While the two shows don't cross over, despite the existing "1883" flashback scenes on "Yellowstone," former "1883" star Eric Nelsen, who played charmingly comical cowboy Ennis before his shocking death, says he considers both casts to be one big "family." That extended "Yellowstone" family includes Kevin Costner, Kelly Reilly, Wes Bentley, and Cole Hauser, among others.
In the spirit of that state of mind, Looper exclusively asked Nelsen who his favorite "Yellowstone" character is and whether he thought they would survive in the harsh world of "1883." Here's who he thinks would fit right in with the prequel.
Eric Nelsen thinks 'badass' Beth would be unstoppable on 1883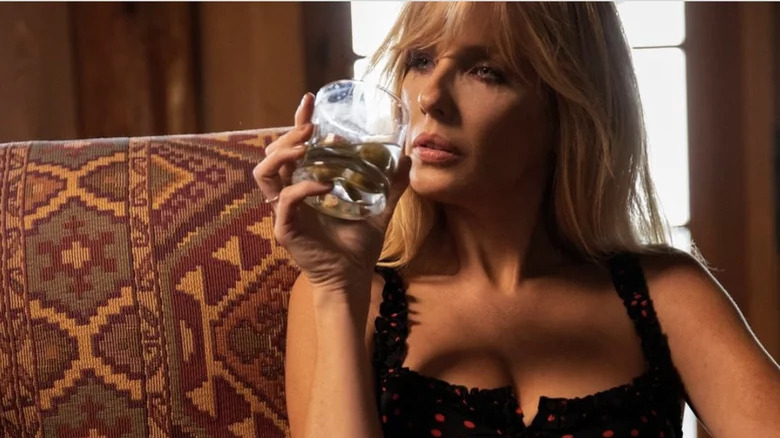 Paramount Network
Without hesitation, Nelsen picks the no-nonsense Beth Dutton — devoted daughter of patriarch John Dutton, played by Costner — as his favorite "Yellowstone" character. "Beth is one badass chick," he says of the character portrayed by Reilly. "She's incredible. I love that she's a no BS girl. She's going to tell you how she feels, and if there's ever somebody I wanted in my corner, for any reason, it would be her."
Does he think Beth could survive the difficult trek on "1883" that has already claimed numerous lives?
"If anybody were to survive in '1883,' it would be Beth," says Nelsen. "She would just trudge her own path and not let anything get in her way. That'd be so fun. I wish she was on the journey with us because, boy, would that make things more interesting. I think we wouldn't be hiring Ennis and [sidekick] Wade [to guard the caravan]. We'd be hiring Beth because she could probably do it all. Nothing can stop that girl."
"1883" streams exclusively on Paramount+, where new episodes are available every Sunday.