1883's Eric Nelsen Responds To That Shocking Character Death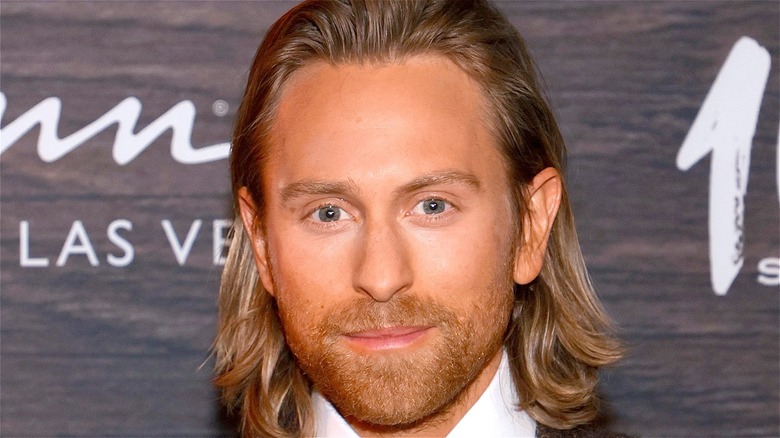 Ethan Miller/Getty
Contains spoilers for "1883" Season 1, Episode 5 — "The Fangs of Freedom"

"1883" has said goodbye to its first major character, and it's one death that definitely stings.
During the historical western's latest episode, titled "The Fangs of Freedom," Ennis (Eric Nelsen) and Elsa Dutton's (Isabel May) sweet romance is consummated and they agree to marry each other. However, their union, it turns out, is not meant to be. The episode sees Ennis shot down during a raid by a group of bandits, and he dies swearing his love for Elsa to her father, James Dutton (Tim McGraw). In the aftermath, a steely-eyed Elsa kills the man who killed Ennis. The episode subsequently ends with her resting her head on Ennis' chest and lying in the middle of a cold and empty field with him.
Eric Nelsen, who played Ennis in "1883," has opened up about what it was like to say goodbye to the character, how much he knew about Ennis' fate prior to filming the emotional "1883" episode, and what lies in store for Elsa.
Eric Nelsen was 'heartbroken' over his character's fate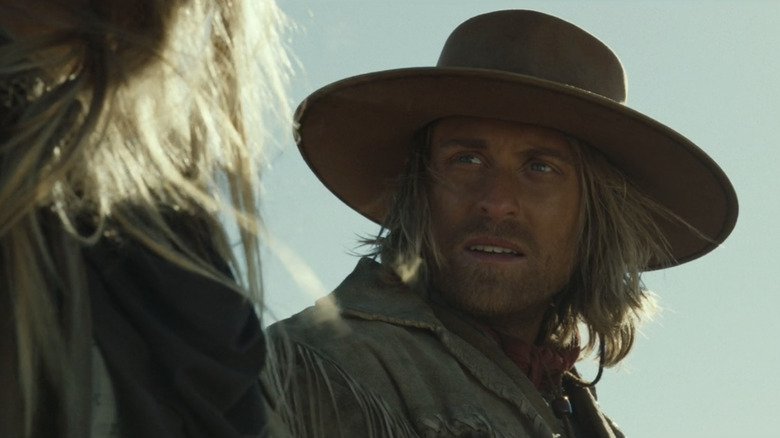 Paramount+
In an interview with Entertainment Tonight, Eric Nelsen revealed that he had no idea Ennis would die when he first accepted the "1883" part and admitted that he was "heartbroken" after learning what would happen to his character. "Filming [Ennis' death scene] was difficult, especially because I was supposed to be laying there dead and the emotion that's happening around me, it was hard for me not to cry in the moment," Nelsen said. 
The actor added that he wished he'd gotten the opportunity to see Elsa and Ennis actually get married and have a life together. "I don't think there's anything Ennis wouldn't have wanted to explore with Elsa going forward, but specifically that family dynamic and children with the girl he's head over heels in love with would've been really special," Nelsen noted.
In the same interview, the "1883" star avoided confirming whether or not Elsa is pregnant or if he'll be back for any cameo appearances. He did, however, declare that "Ennis is not forgotten." 
The actor also confirmed that Ennis' death will inspire a major change in Elsa's behavior. "It's obviously a tragic event in her life and she's going to be approaching anything that happens to her from here with that weight on her shoulders," Nelsen said.
Unfortunately, "1883" fans will just have to wait to see exactly how drastically Ennis' death changes Elsa moving forward.