The Best Arrest In Blue Bloods Season 5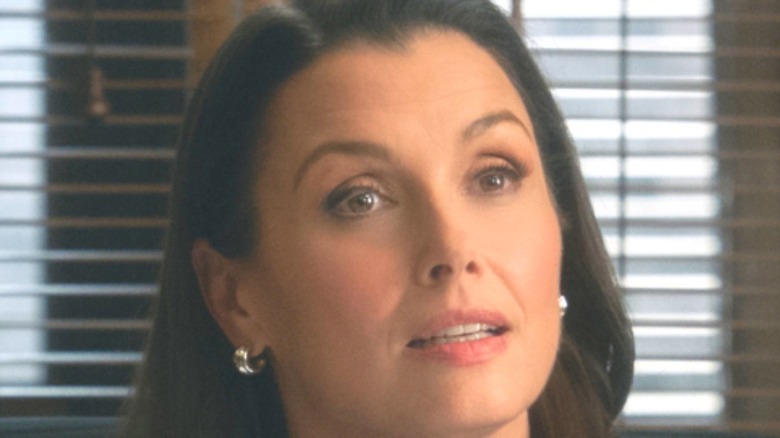 CBS Entertainment
In over a decade of police work on-screen in "Blue Bloods," the Reagan family has had their share of big moments. From Frank Reagan's (Tom Selleck) many arrests as a detective to Danny's (Donnie Wahlberg) consistent involvement in the city's most significant criminal cases, there is never a Reagan far from New York's danger. During Season 5, many storylines caused drama and intrigue for the audience.
At some point, every character on the show must prove themselves. Frank has to demonstrate he belongs in the commissioner's chair, typically by going against a politician or activist attacking his department. Danny has to consistently solve the most challenging crimes in the city to live up to his father's and grandfather's names. And Jamie (Will Estes) has to operate in his own way to separate himself from Danny to carve his own path in the department. Outside of the police department, Erin (Bridget Moynahan) has to prove she can still protect her city, even without the badge. 
But the greatest arrest in Season 5 comes from someone proving themselves who is not a Reagan. Out of all the arrests in Season 5, this arrest stands above the rest as the most poignant. 
Eddie goes undercover
When Edit "Eddie" Janko (Vanessa Ray) first began work with the New York Police Department, she was paired with Jamie Reagan. She grew up very sheltered and privileged (receiving a Porche as a high school graduation present). After her father, a financial advisor, was found guilty of a Ponzi scheme, she cut off all contact. This experience left her with a chip on her shoulder. She always feels the need to prove herself and be seen as a strong cop and member of the department.
Her moment to prove herself presented itself in Season 5, Episode 18, "Bad Company." When Danny catches a case involving a phony hostel kidnapping Serbian women and selling them into sex slavery, they approach Eddie, who speaks fluent Serbian. Eddie is excited for the opportunity to prove herself, while Jamie is hesitant. He recalls his dangerous experience undercover, and Eddie reminds him that was how he showed everyone he was a good cop, not just a name. She ultimately takes the case and arrests the kidnappers.
This arrest had effects that reverberated through the series. Eddie became the cop she wanted to be and still runs strong seven seasons later. And Jamie became the leader and training officer that ultimately landed him the Sergeant's position. Where they are in Season 12 can be traced back to this pivotal moment.