Danny Reagan's Worst Moment In Blue Bloods Season 3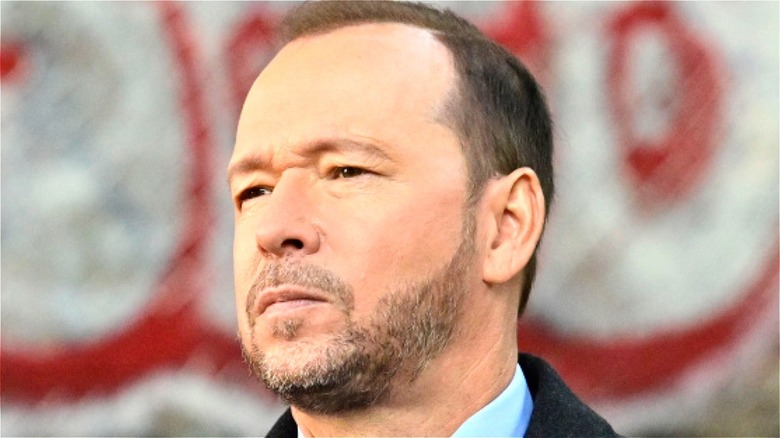 John Paul Filo/CBS
As the oldest living son of the Police Commissioner Frank Reagan (Tom Selleck), and with a brother, Joe, who died in the line of duty, Detective Danny Reagan (Donnie Wahlberg) on "Blue Bloods" has a lot to live up to as an NYPD officer. As of Season 1, Danny has been on the job for 15 years, but that doesn't mean he always plays by the rules either.
In fact, Danny's tendency to go too far with suspects and use strong interrogation tactics is questioned in the very first episode. He even racks up the most complaints in his district, yet Detective Reagan also has the most collars as well. Ultimately Danny is a hot-tempered but still dedicated police officer, and there are very few in the New York Police Department who would work as hard as he does to close a case.
Yet, Danny is still guilty of some serious transgressions in the line of duty, like when he accidentally showed the wrong person a dead body. This is the worst thing Detective Danny Reagan does overall in Season 3 of "Blue Bloods."
Danny is extremely harsh with Linda in Episode 20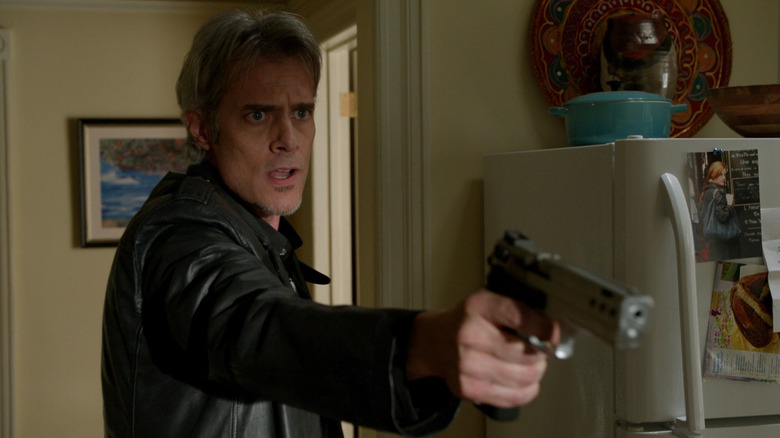 CBS Television
In the Season 3, Episode 20 episode "Ends and Means," Danny witnesses a shooting from a botched drug deal, and wants to get the name of the shooter from the one witness who survived and was severely wounded. However, his wife, Linda (Amy Carlson), an emergency room nurse at the hospital, insists that Danny has to wait until he's out of surgery. Unfortunately, the witness dies before the detective can officially question him.
A heated argument ensues where Danny blames Linda and insists that she protected a murderer. In a "Blue Bloods" discussion on the show's subreddit, u/Berlin180 said they strongly disliked how in the episode Danny criticized "his wife (at times in front of his family) and the way he roughly grabbed her...all because he thinks everyone has to bend rules for his benefit...I really wish his wife had punched him in the face in the ER." 
This matches up with similar criticism from u/iflippyiflippy that Danny is hot-headed and "as much as he answers to the law, he's always teetering on the edge of what's acceptable." Detective Reagan insists on flexing the rules for the sake of the job and then is enraged that other people don't follow the same code.
Linda and Danny do settle their differences after he solves the case and is injured, but Linda rightly insists that he never place his profession over hers ever again.