The Gossip Girl Storyline That Disappeared Without Explanation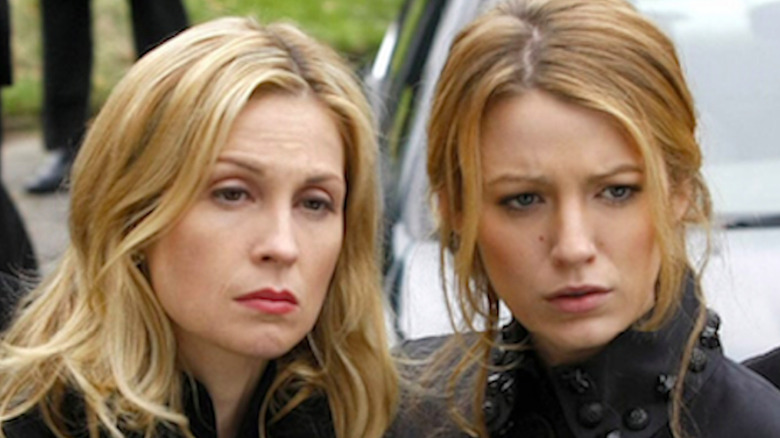 Warner Bros. Domestic Television Distribution
Based on the book series by Cecily von Ziegesar, "Gossip Girl" aired for six seasons on The CW before concluding in the spring of 2012. The series follows a group of wealthy teens living on the Upper East Side of Manhattan as they navigate love, friendship, and the occasional fabulous party. Their tumultuous lives are chronicled by Gossip Girl, an anonymous blogger with an eye for scandal. Best friends Blair Waldorf (Leighton Meester) and Serena van der Woodsen (Blake Lively) vie for the title of Queen Bee, all while the watchful Gossip Girl reports their every move. The series also starred Penn Badgley ("You," "Easy A"), Chace Crawford ("The Boys"), Taylor Momsen ("How the Grinch Stole Christmas") and Ed Westwick ("Romeo & Juliet"). 
Even though it's been off the air for almost a decade, the show remains hugely popular, leading to the premiere of a "Gossip Girl" reboot in 2021 on HBO Max. The new show even features the voiceover talents of "The Good Place" star Kristen Bell, who narrated the original series. However, sometimes even the best shows have trouble keeping their stories straight and "Gossip Girl" was no exception. In fact, one "Gossip Girl" plot line disappeared altogether.
Who was Chuck's real mom?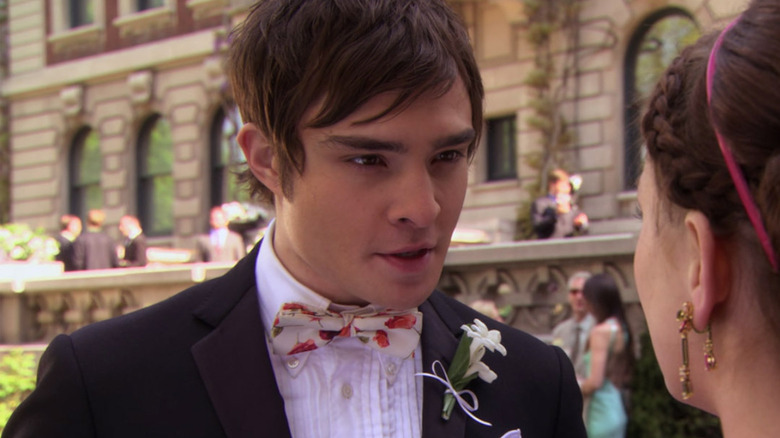 Warner Bros. Domestic Television Distribution
Chuck Bass, portrayed by actor Ed Westwick, is a "Gossip Girl" character that you loved and hated in equal measure. Chuck initially comes across as an antagonist, a rich ingrate with bad boy tendencies. Over the course of the series, Chuck is revealed to be a complex character whose pride gets in the way of what he really wants, leading to a captivating on-again, off-again romance with Blair. Some of Chuck's major plot lines involved his dramatic home life, which is complicated by his strained relationship with his father. A bigger mystery, though, is what happened to Chuck's mother. Although Chuck's mother is mentioned in passing early on in the series, Chuck later explains that his mother died giving birth to him. 
When Chuck gets into a car accident and needs a blood donation, a woman named Diana Payne (Elizabeth Hurley) claims to be his mother. This is found to be untrue when Elizabeth Fisher (Laura Harring), the person who Chuck believed died in childbirth, reveals evidence to the contrary. Whatever the answer, this plot point was never fully addressed again. Like several other storylines on "Gossip Girl," this one didn't make much sense. It looks like fans will never truly know the identity of Chuck's mom.