Gossip Girl Reboot HBO Max - What We Know So Far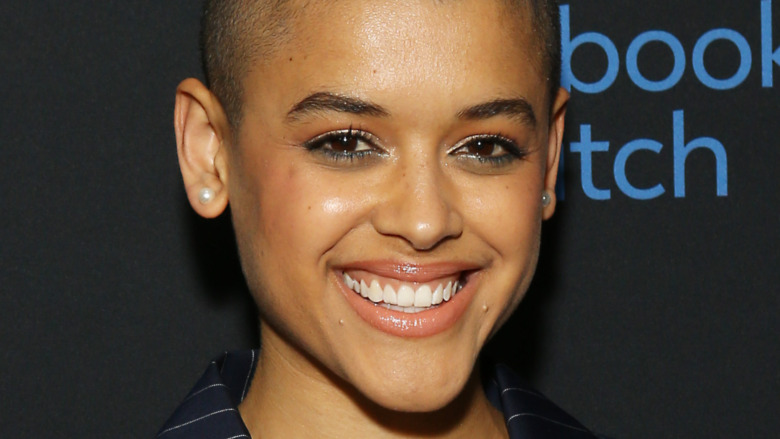 Michael Tran/Getty Images
"Gossip Girl" became quite the phenomenon back in 2007. For six seasons, the show's dedicated viewers watched drama unfold among the privileged teenagers living on the Upper East Side of Manhattan, as narrated by an anonymous blogger known only as Gossip Girl. The characters deal with relationship ups and downs, friendship woes, family problems, and more — all while Gossip Girl keenly observes, chronicling their lives online. Throughout the series, the characters also try to figure out who the mysterious Gossip Girl is. (The identity was finally revealed in the much talked about series finale.)
Naturally, some of the show's stars have gone on to have successful careers post-"Gossip Girl." Blake Lively, who played Serena van der Woodson, has starred in various feature films such as "A Simple Favor," and Penn Badgley, who portrayed Dan Humphrey, now leads the popular Netflix thriller "You."
With all this in mind, it makes sense that the time would come for a proper Hollywood-style retread — which, as it turns out, is now. The reboot of the popular teen drama, creatively entitled "Gossip Girl," is officially happening, to the delight of fans young and no-longer-so-young. Here's everything we know so far about the upcoming series.
When will the reboot premiere?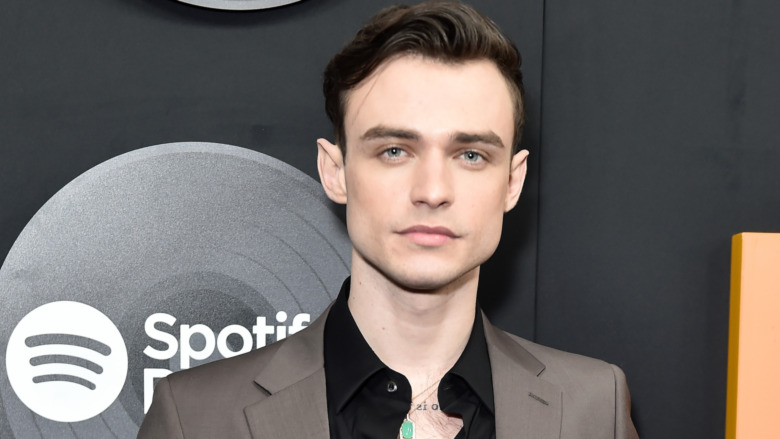 Steven Ferdman/Getty Images
Ever since HBO Max ordered the reboot to series back in July of 2019, as reported by Deadline, fans have been eager for information about the likely release date. Luckily, there's not much longer to wait, as the reboot will officially air in July, as confirmed by a recent Cosmopolitan first look.
The July premiere timeframe was confirmed again in a tweet from Joshua Safran, who developed the reboot and will serve as the showrunner. Safran quote-tweeted Cosmopolitan's post about the first-look article, appending his own comment: "Oh hi also: show drops in July." Safran was a writer and executive producer on the original series. Original series creators Josh Schwartz and Stephanie Savage will also be returning for the reboot in non-writing capacities (via Deadline).
As of right now, there is no specific date in July announced for the premiere, but we will hopefully be getting an update in the coming months.
Who will be in the reboot?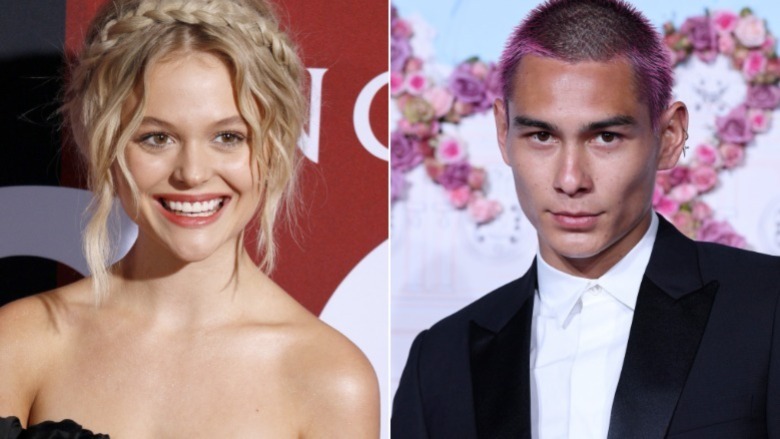 Shutterstock, Pascal Le Segretain/Getty Images
The new reboot will feature an ensemble cast, full of new — and newish — faces taking over the halls of a Manhattan private school. The main cast members were all featured in Cosmopolitan's in-depth first look.
Some of the more recognizable actors include Thomas Doherty, who recently appeared in Hulu's "High Fidelity," and Whitney Peak, who appears on "The Chilling Adventures of Sabrina" — the two will be playing Max Wolfe and Zoya Lott, respectively. Additionally, two actors from Facebook Watch's "Sacred Lies" will appear in the reboot: Emily Alyn Lind will play Audrey Hope and Jordan Alexander will play Julien Calloway. 
"Pretty Little Liars: The Perfectionists" actor Eli Brown will play a character named Obie, while "Control Z" actress Zión Moreno will take on the role of Luna. Tavi Gevinson, who will be playing Kate Keller, has cropped up in shows such as the rebooted "The Twilight Zone" and "Scream Queens," but is better known as the founder of teen-centered magazine Rookie; "Gossip Girl" will be Gevinson's first major on-screen role.
The cast is rounded out by some brand-new faces. In their first acting roles ever, Evan Mock will play Aki Menzies and Savannah Smith will play Monet. And, finally, Kristen Bell will return to narrate as the voice of Gossip Girl — we can assume her famous sign off, "xoxo, Gossip Girl," will be returning as well.
What will the reboot be about?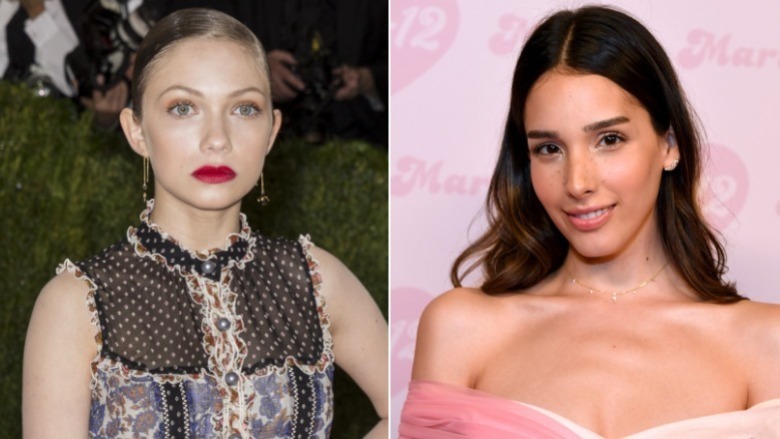 Shutterstock, Kevin Mazur/Getty Images
According to Deadline, the new series takes place eight years after the events of the original show, with a new set of teens getting introduced to Gossip Girl through the broader lens of social media.
Besides that general synopsis, details of the new show's plot are being kept under lock and key. The Cosmopolitan piece reveals that the premise involves a "twist" that Safran is intent on concealing ahead of the premiere. The showrunner told Cosmo, "My hope is that we make it to airing and people don't know. I would love to see that conversation happen in the context of people having seen it as opposed to talking about something they haven't seen."
The piece also revealed some of the themes that will be addressed within the show's plot — namely, class and privilege. The original "Gossip Girl," after all, oozed privilege, featuring mostly all-white, wealthy characters (even Dan, who attends the fancy private school on a partial scholarship, does not exactly come from a struggling family). 
The new show is apparently going to be much more self-aware, and address the issue head on. Gevinson told Cosmo, "Part of the fun of watching the old one at the time was, Oh, this is what it's like to be a very privileged teenager who can act with impunity, and living vicariously through that. But with this show, class resentment is a much more explicit part of it, which I'm very in tune with."
We can't wait to find out more in July.