What Chace Crawford Hates Most About Filming The Boys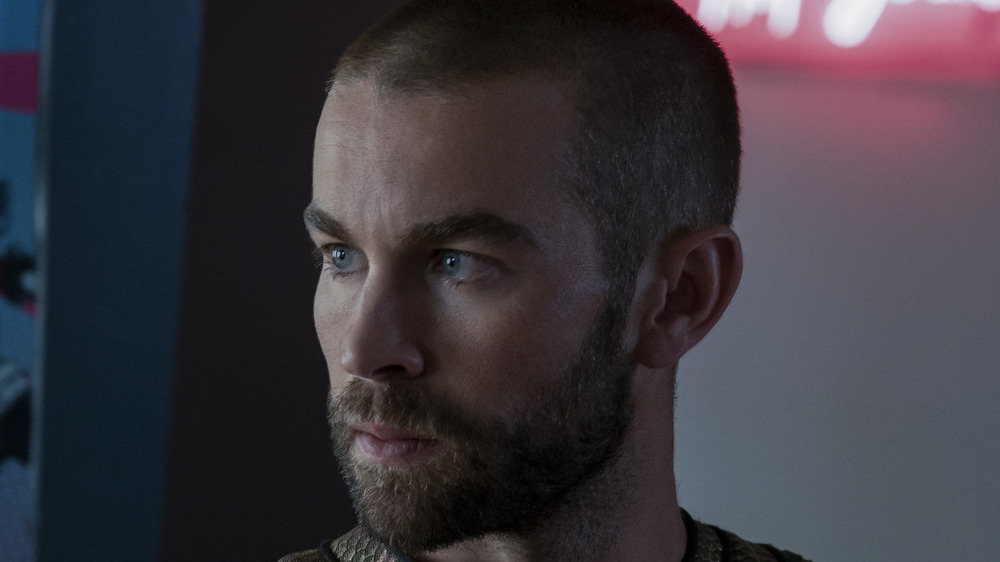 Amazon Studios
Ah, the perks of being a superhero in The Boys' in-show universe. For starters, it means you have super powers, and literally everyone wants super powers. And if you're a Supe who's lucky enough to have some serious powers — like the kind that get you to the top of the mountain as a member of The Seven —  the possibilities are endless. Fancy cars, cool uniforms, lucrative endorsements, movie deals — the works! Of course, there could be some drawbacks to life as a Supe. Fancy cars come with expensive insurance premiums, those uniforms just can't be cheap to dry clean, and unless every Supe out there has a good agent, they're probably getting killed in those endorsement and movie deals; seriously, you think the average Supe knows what residuals are? Plus, as they say, "with great power comes..." well, you know the rest.
It turns out, it's not all sunshine and rainbows even when it comes to portraying one of the Supes on The Boys. Take Chace Crawford, for example. For starters, his character, The Deep had one of the lamer superhero monikers we've heard. Add to that the fact that The Deep was demoted, that's gotta be a serious ego check. But there's something else — perhaps, something worse — that Crawford doesn't like about filming The Boys.
The Boys star Chace Crawford hates working out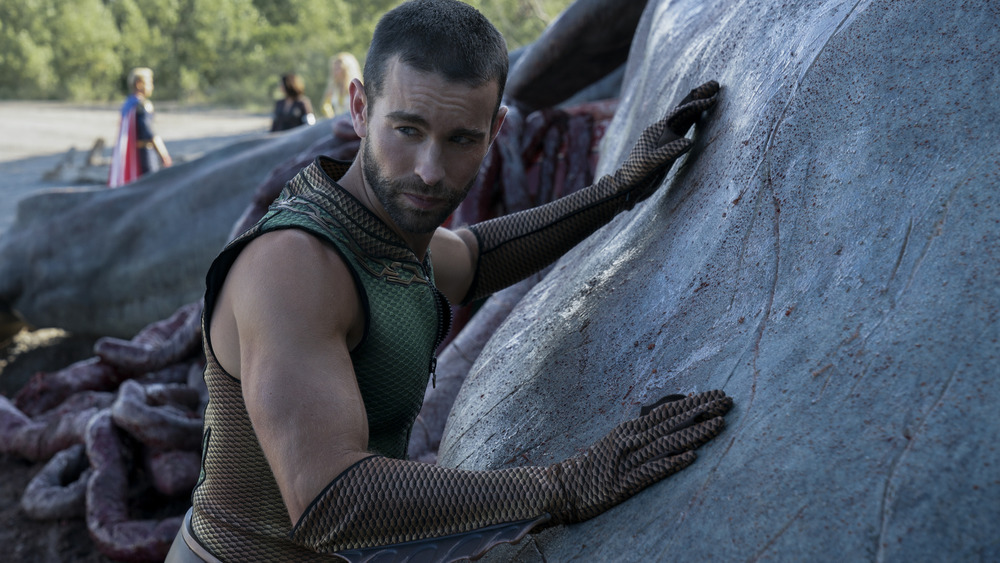 Amazon Studios
It turns out The Deep's interest in working out is... shallow. Chace Crawford admitted his aversion exercise in a November 2020 "Vs. the Internet" video for Men's Health — though one would think having former NFL quarterback Tony Romo as your brother-in-law would be enough motivation to stay in shape. Crawford laid it out in response to one internet user asking about his biceps. "It's nice to have a show like The Boys, y'know. You have a reason to do it and it's fun in that regard," Crawford said. "I time my workouts and I make my breaks in between sets shorter. I try and get in and out of that place, because I hate it. I hate the gym, but I feel a lot better after."
Later in the video, Crawford opened up about some of his favorite foods. "I allow myself anything I want," Crawford said, before listing his go-tos — Popeye's chicken fingers, McDonald's, Shake Shack, and Jon & Vinny's Pizza. Which means, while Crawford may hate going to the gym, it's clearly a good thing that he's got the motivation, given his eating habits.