Steve Agee Reveals How Hilarious John Cena Is On The Set Of Peacemaker - Exclusive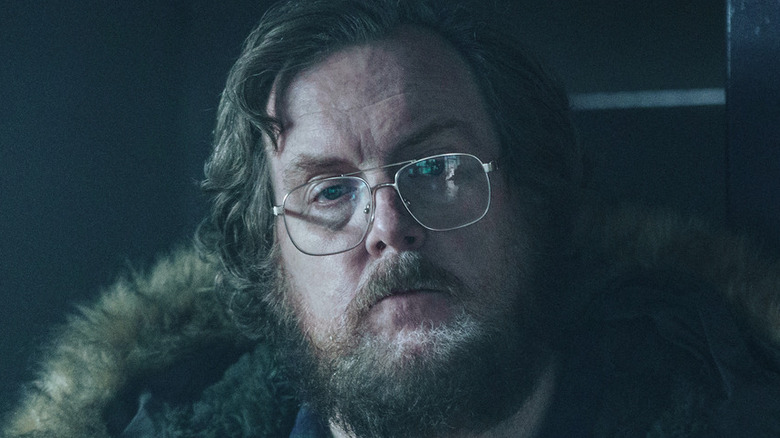 HBO Max
If there's one actor who knows comedy, it's Steve Agee. As a prolific performer who has amassed more than 140 screen credits since he kicked off his career in 2000, Agee has largely acted in comedic projects, including guest or recurring turns on such hits as "New Girl," "2 Broke Girls," "Modern Family," "Community," and "Superstore." On top of that, Agee has ventured into the animated comedy realm, compiling voice credits on such beloved series as "Adventure Time," "Rick and Morty," and "American Dad!"
Working with writer-director James Gunn has created a new avenue for Agee, however, as the actor has gotten to experience how the filmmaker seamlessly infuses his comedic sensibilities into his projects, lightening up such superhero/supervillain movies as "Guardians of the Galaxy: Vol. 2" and "The Suicide Squad." The latter film paired Agee with action and real-life wrestling superstar John Cena, who showcased his talents for comedy acting playing the roguish anti-hero Peacemaker. Luckily for Agee, Gunn invited the actor to join Cena once again for the new "Peacemaker" spinoff series, where Agee reprises his role as John Economos — Task Force X's computer wizard who provides technical support to Cena's title character.
While Cena's comedy was a big part of "The Suicide Squad," the benefit for Agee is that he and Cena get to riff on each other in the same space in "Peacemaker" because the two actors share several scenes together. As such, Agee got a rare, up close and personal opportunity to see Cena's comedy stylings in action to get a fix on what exactly makes the actor tick.
Agee says Cena is great at improvising lines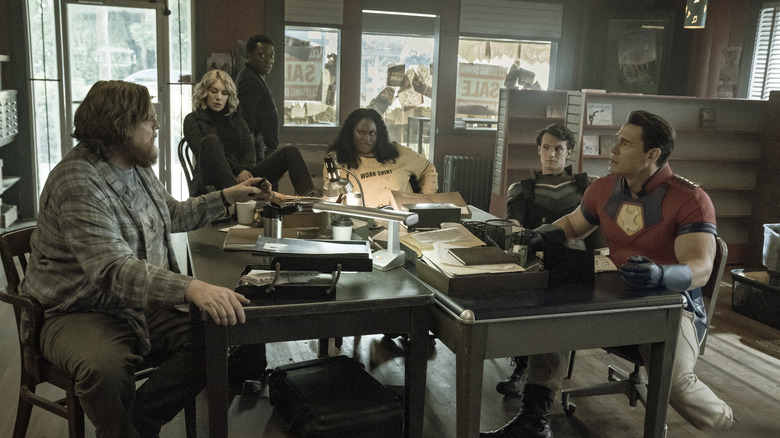 HBO Max
In an exclusive interview with Looper to discuss "Peacemaker," Agee said he knew going into "The Suicide Squad" that Cena had comedy chops, but working with him on the film and the series made him realize that his co-star had so much more to offer.
"I'd seen glimpses of John's humor, not as a human, but just his comedic timing and stuff like 'Trainwreck' and the movie 'Blockers,' where he really held his own as a comedic actor. So, I wasn't surprised when we started 'Suicide Squad' at how funny he was, but I was surprised at how good of an improviser he was," Agee revealed. "Most of the stuff you see is written, but there's times at the very end of a scene where James will let us just riff and trail off. He always had something to say. He was never at a loss for words. He's got a lot of great comic timing and he's really quick with deliveries and he is never at a loss."
Cena shows a different side of Peacemaker in the series, Agee says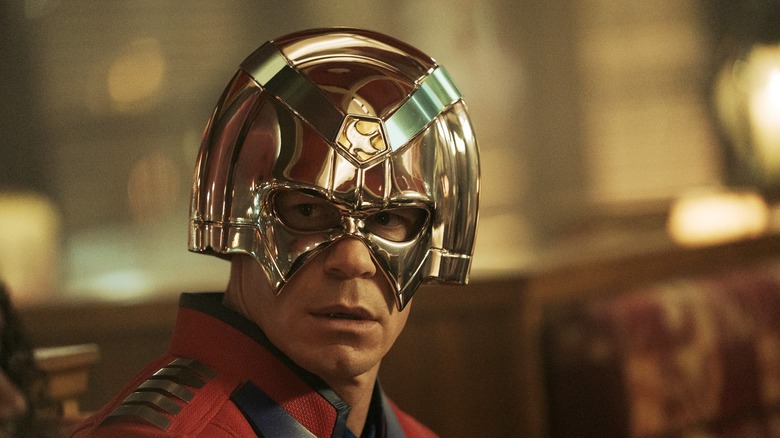 HBO Max
While Cena could have easily been pegged as a clueless ogre you love to hate in "Peacemaker," Gunn has given the anti-hero some depth in the series. It's true that Peacemaker is still a very funny character in the series, but the exploration of his complicated upbringing with his racist, volatile father, Auggie (Robert Patrick), shows the character in a much different light, Agee said.
"Obviously, James writes funny dialogue [for Peacemaker, where you say], 'All right, that's funny. This guy's an a–hole, but that's funny.' But you have some empathy towards him in the series because we explore why he's an a–hole through his relationship with his father and you've really start to feel sorry for him," Agee shared with Looper. "You don't hate him as much. He's easily despised in "Suicide Squad" and in the TV series, you feel more sorry for him than you do angry with him. That's a huge leap to make for a character like Peacemaker."
"Peacemaker" is streaming exclusively on HBO Max. New episodes premiere on Thursdays.