Are Mariska Hargitay And Christopher Meloni From Law & Order: SVU Friends In Real Life?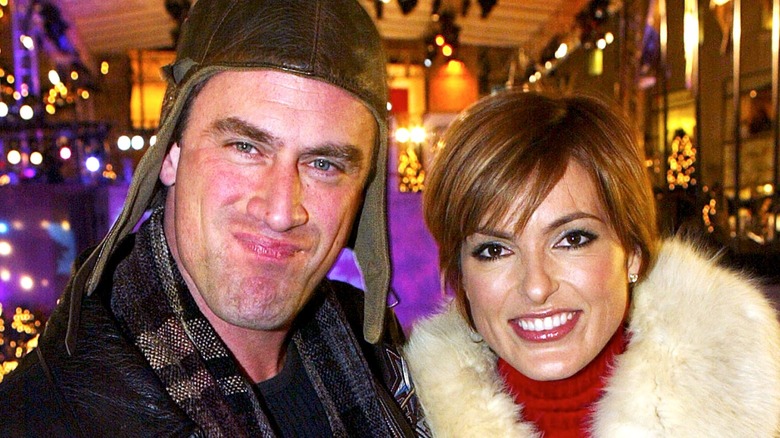 Scott Gries/Getty
There are some things in this world that just go great together: peanut butter and jelly, spaghetti and meatballs, chicken and waffles, and of course, Elliot Stabler and Olivia Benson. While the "Law & Order" franchise characters, played by Christopher Meloni and Mariska Hargitay, are currently separated and on different shows — Hargitay is still on "SVU" and Meloni is doing his thing on "Organized Crime" — they will forever be linked as one of television's most iconic duos.
In total, Meloni and Hargitay spent 12 seasons together as police partners before Meloni stepped away from "SVU" in 2011. He later returned to the franchise and has been going strong on "Organized Crime" since its debut in 2021, with he and Hargitay teaming up for some crossover episodes. But what is the actors' relationship like outside of "Law & Order"? Fans have long wondered whether Meloni and Hargitay actually get along off-camera, and we're here to set the record straight.
Mariska Hargitay and Christopher Meloni are super close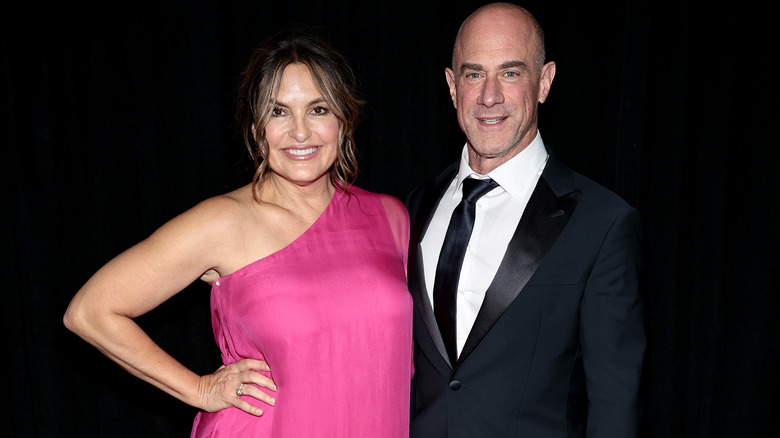 Dimitrios Kambouris/Getty Images
Speaking in previous interviews, the "Law & Order" leads have each described having a deacdes-long "meaningful" friendship with one another outside of television.
"You know he, after my husband, he knows me pretty well," Mariska Hargitay explained to Entertainment Tonight during a red carpet event in November 2021. "You know we've gotten in there, we've gotten dirty," she added. Hargitay spoke to ET right before being presented with the Glamour Woman of the Year Award by none other than Christopher Meloni. Per Glamour, he began that presentation by saying, "I have been trusted with one task tonight, introduce someone who needs no introduction, who I've been working with for 13 years, and been friends with for 22."
Meloni went on to add, "She's got great energy, great personality ... She's fearless, without the bravado of the warrior stance, but always with the open arms, the open heart." 
Hargitay had more kind words to say about Meloni while speaking to People Magazine in February 2021. "He's always made me feel like I could just jump off the ledge, the cliff, the bridge, and he would catch me, in so many ways, whether it was comedy or acting or friendship," she opined. Meloni added, "It's simple. We have each other's back."