The Law And Order: SVU Actor You Didn't Know Was Charged With Murder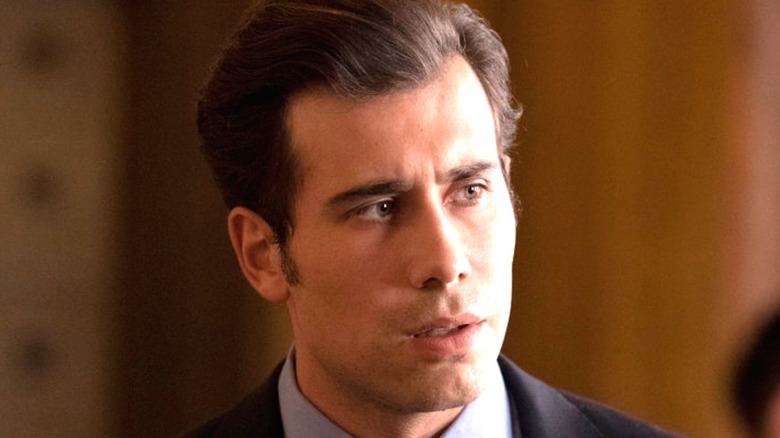 Virginia Sherwood/NBC
Since it premiered in 1999 on NBC, "Law & Order: Special Victims Unit" has aired 23 seasons and over 500 episodes and counting. That means thousands of actors have appeared on the series that follows the NYPD's 16th precinct as they investigate crimes that require special handling.
When "Law & Order: SVU" hit its 21st season, it officially became the longest-running primetime drama of all time (via Deadline). With so many people involved in the production of the show, it's understandable that at least one of them would be involved in a real-world crime.
One "SVU" actor was accused of a serious crime in 2021. The actor appeared in the Season 10 "SVU" episode titled "Baggage," which was about Stabler (Christopher Meloni) and his temporary partner Moran (Delroy Lindo) trying to catch a suspected serial killer. During their investigation, DNA evidence of the suspect turns up a familial match to a man named Tyrone Beckwith. Beckwith explains that he has a brother named Tyrese, who's stationed in Afghanistan with the military. It's a dead end.
Years later, the actor who played Tyrone Beckwith found himself in trouble with the law.
Isaiah Stokes was charged with second-degree murder last year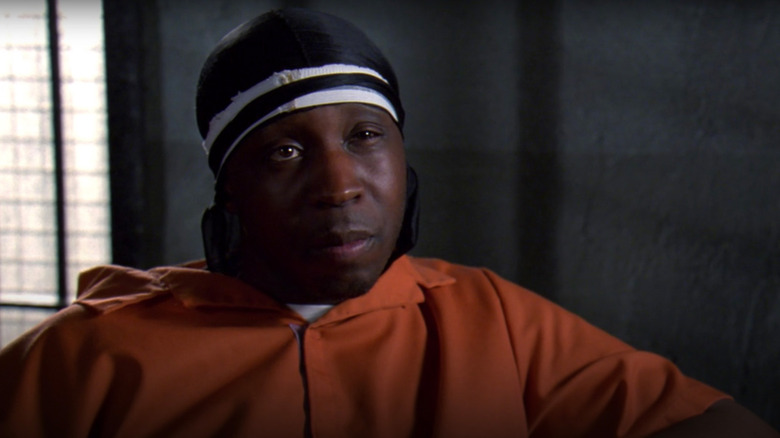 NBC/Hulu
As reported by CNN, in July 2021 Stokes was charged with one count of second-degree murder and two counts of second-degree criminal weapon possession. The charged stemmed from a shooting on February 7, 2021. According to the Queen's County District Attorney's Office, surveillance footage allegedly showed Stokes exiting his vehicle and approaching a white Jeep owned by 37-year-old Tyrone Jones, then firing eleven shots into the driver's side window. Jones later died of his injuries. According to Variety, law enforcement didn't provide a motive for the shooting.
At the time, Stokes was facing a possible sentence of 25 years to life in prison. As of this writing, there have been no reported updates on Stokes' case.
Before the shooting, Stokes was a working actor who regularly appeared on cable dramas (via IMDB). Besides "SVU," his credits include "Rescue Me," "The Americans," "Louie," "Blue Bloods," "Boardwalk Empire," and "Power."