Law And Order: SVU's Mariska Hargitay Confirms What We Suspected All Along About Bensler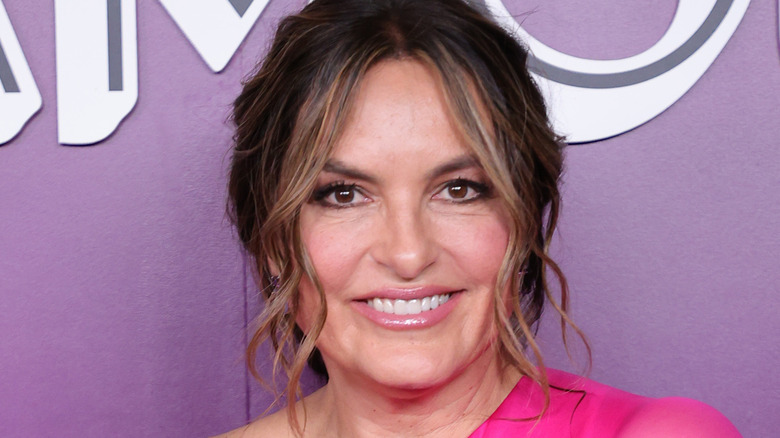 Theo Wargo/Getty Images
"Law & Order: Special Victims Unit" can be an emotionally tasking watch more often than not. Since its arrival back in 1999, the series has put the spotlight on some pretty heavy topics, ranging from sexual assault to child abuse. Nevertheless, it hasn't turned audiences away, instead keeping them around for the long haul. The show is currently in Season 23 and has left the 500 episode mark in the dust, thanks largely to the chemistry of two characters and the actors behind them: Detective Olivia Benson (Mariska Hargitay) and Detective Elliot Stabler (Christopher Meloni).
From the day "SVU" began, Benson and Stabler have always been the chief focus. They've cracked case after case together and gone through their share of personal turmoil, which has only strengthened their bond. That's why it came as a major shock when Meloni and therefore Stabler departed the program in 2011. This left it up to Hargitay to hold down the fort for a while, and she did so with relative ease. Meloni and Stabler have since returned to the "Law & Order" universe and reunited with Hargitay and Benson to reform the crime procedural genre's favorite duos.
As a byproduct of their close friendship, "SVU" fans have always wondered if Olivia Benson and Elliot Stabler would ever become romantically involved — dubbing the pair "Bensler." Mariska Hargitay recently commented on the situation, and her response comes as no surprise.
Hargitay feels Benson has always loved Stabler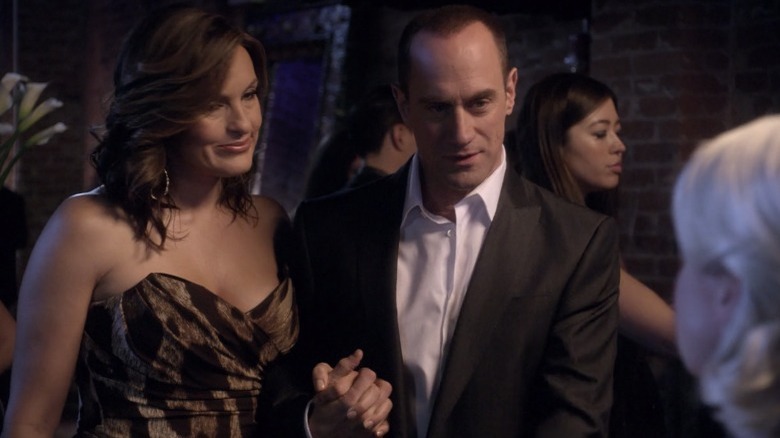 NBC
Mariska Hargitay and Christopher Meloni sat down with People in February of 2021 to discuss their shared "Law & Order: SVU" experience at length. During the chat, Hargitay spoke on her connection with Meloni and how quickly they bonded behind the scenes. "I walked in, saw him, and I went, 'That guy. That's the guy.' It went deep, very fast," she recalled, referring to meeting him as "life-changing." As one could imagine, that unique connection has impacted her thoughts on the Bensler concept.
"The energy's there. Olivia's been in love with him for many a year," Hargitay said during her January 2022 appearance on "The Drew Barrymore Show," noting that the death of Stabler's wife, Kathy (Isabel Gillies), in Season 22's "Return of the Prodigal Son" does free him up for a new relationship. Still, Hargitay clarifies that Benson plans on giving Stabler time to grieve and find his footing before anything romantic were to happen between them. Besides, their 10-year split has undoubtedly hurt Benson in ways that have yet to heal.
Perhaps someday soon we'll see Olivia Benson and Elliot Stabler finally become the couple fans have wanted them to be for years, but until that day comes, all anyone can do is cross their fingers and hope that Bensler isn't just a pipe dream.
If you or anyone you know has been a victim of sexual assault, help is available. Visit the Rape, Abuse & Incest National Network website or contact RAINN's National Helpline at 1-800-656-HOPE (4673).