The Pond-Hopping CSI Spinoff We Never Got To See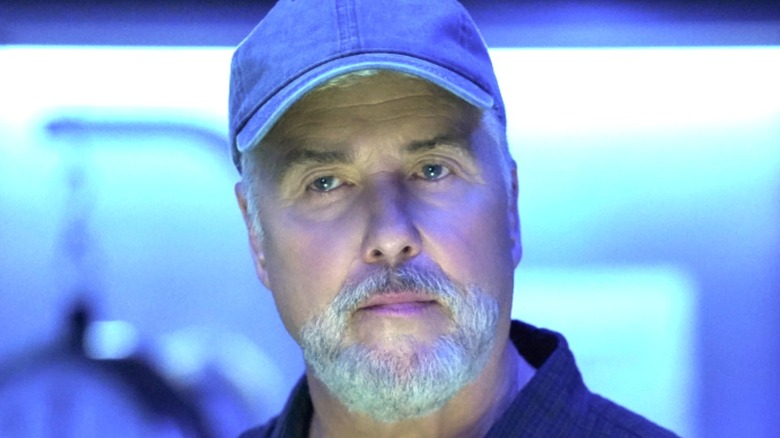 Sonja Flemming/CBS
The "CSI" franchise has been one that's never been afraid of using different locales to tell its stories. First, there was Las Vegas and the original William Petersen-led series "CSI: Crime Scene Investigation," followed by "CSI: Miami" and "CSI: NY," and then an eventual return to Sin City with the recent CBS reboot "CSI: Vegas." But what of an overseas version of America's favorite forensic show? Have there ever been talks to do one? The answer is ... oui.
Back in 2002, creator Anthony Zuiker told the press that he had a number of different places in mind for his next "CSI" series, two of which were across the pond and some on U.S. soil. "It should be CSI: London or CSI: Paris," he told the Chicago Tribune. "Someplace outside the country, so that when aired in North America you're bringing them into a world that you don't see often because it's hard for people to fly to London. CSI: New Orleans or CSI: Los Angeles, or New York or Chicago feels like it would be another [CSI]."
As we all now know, Zuiker went with the Big Apple as his setting for the third show and then later started another series called "CSI: Cyber," which involved FBI agents specializing in cybercrimes and was canceled after just two seasons. But what some people may not be aware of was just how close Zuiker was to actually picking a different location in Europe instead — to the point where his production team flew out and checked out the place.
CSI: London was almost a reality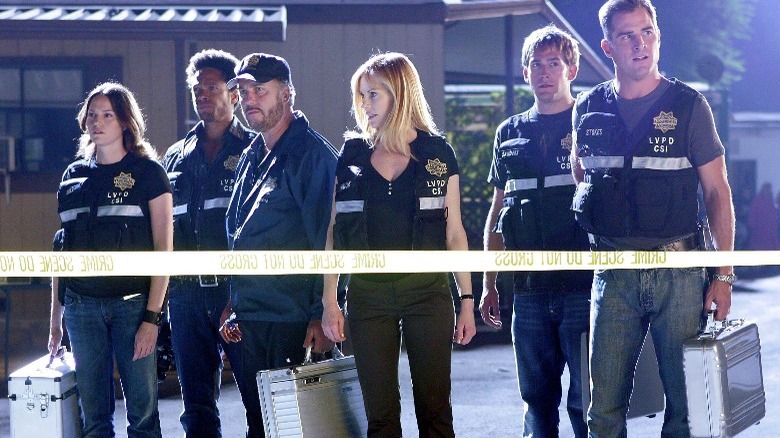 CBS
According to executive producer Carol Mendelsohn, the "CSI" production team actually visited the U.K. and was seriously considering doing something there. "The CSI team flew across the pond a few years ago to look into the possibility of filming on location in London," Mendelsohn told Variety in 2007 (per CSI Files). "We met with Scotland Yard and pathologists and criminologists and found out how they actually conduct an investigation," she added, calling William Petersen's Gil Grissom character "a modern-day Sherlock Holmes." 
Fast-forward to 2022 and the "CSI" franchise is still going strong with "CSI: Vegas," which is currently slated to return for a 2nd season. Petersen, however, is now in an executive producer role after appearing in all 10 episodes of Season 1. His old co-star, Jorja Fox, was also featured in the 1st season and has decided to depart, as well. "After much deliberating, I have decided not to 'Sidle up' for CSI Vegas," Fox tweeted on January 25.  The second season of "Vegas" is expected to big sometime in late 2022.