The CSI: NY Episode You Forgot Paul Wesley Was In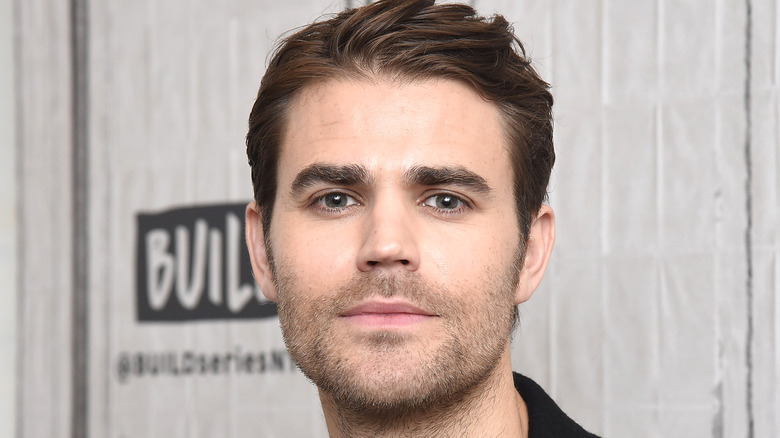 Gary Gershoff/Getty Images
The "CSI: Crime Scene Investigation" franchise is a juggernaut that will go down in history as one of CBS' most successful exports. The original show debuted in 2000 and lasted for 15 years, attracting a loyal viewership and winning some Emmys in that time. The following spinoffs fared pretty well too — in fact, as BBC notes, "CSI: Miami" was the most popular TV series on the planet at one point.
The third entry in the crime franchise, "CSI: NY," was also very successful among viewers during its nine-season run. Starring Gary Sinise as NYPD Detective Mac Taylor, the Big Apple-set spinoff is another compelling exercise in criminal profiling and deduction techniques, embracing the elements that made its predecessor shows must-see viewing in the eyes of connoisseurs of police procedurals.
Much like the other shows in the franchise, "CSI: NY" provided a platform for relatively unknown actors to make an impression on viewers before they went on to become A-listers in their own right. One of those performers was none other than Paul Wesley, the hunk who would later play Stefan Salvatore in "The Vampire Diaries."
Paul Wesley portrayed a murder suspect in CSI: NY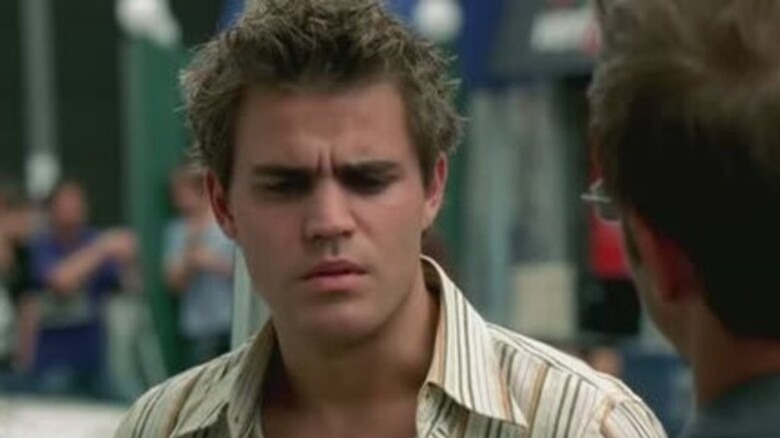 CBS
Paul Wesley has a supporting role in the "CSI: NY" Season 2 episode titled "Grand Murder at Central Station" (via IMDB), in which he plays a character named Steve Sampras — an amateur hockey player and ex-boyfriend of one of the episode's murder victims. It turns out that the deceased woman may have been involved in the "cuddle party" scene that's been taking over Manhattan. Let's just say the trend isn't as cozy as it sounds.
Being the ex-boyfriend of a murder victim makes Steve a chief suspect in the investigation, leading to a dramatic exchange with detectives Danny (Carmine Giovinazzo) and Stella (Melina Kanakaredes). However, as is regularly the case in riveting police procedurals that pride themselves on delivering twists and turns, the real culprit is the one that viewers least suspect. This wasn't Wesley's first outing in the "CSI" franchise either, as he also plays a rich kid in a "CSI: Miami" episode back in 2004.