Mission: Impossible Fans Just Got A Double Dose Of Disappointing News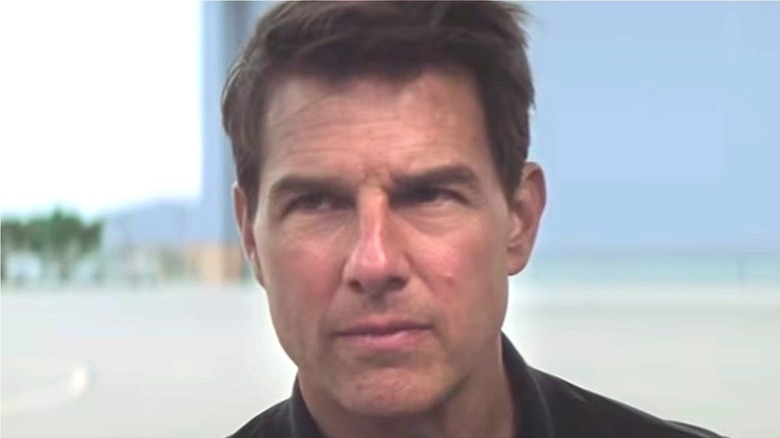 Paramount Pictures/Youtube
Starting life on the small screen as a TV spy-action-thriller in 1966, the original "Mission: Impossible" aired for seven seasons, with a re-booted TV sequel that ran from 1988 to 1990. Notable for its ingenious plot twists, international intrigue, and star Martin Landous' numerous rubber-mask disguises, the TV series eventually morphed into a wildly successful series of motion pictures, beginning with director Brian DePalma's first film in the franchise in 1996.
Featuring superstar Tom Cruise as the Impossible Missions Force leader Ethan Hunt, the film series includes the initial "Mission: Impossible" entries dubbed I, II and III from 1996 through 2006, followed by "Ghost Protocol," "Rogue Nation," and "Fallout" from 2011 to 2018. In every film outing, the IMF finds itself racing the clock as they battle everything from dangerous moles threatening to destroy the IMF agency to megalomaniac villains with nuclear bombs threatening to destroy, well, everything. That said, for eager fans waiting to see what clock-is-ticking threat the IMF team will confront next, there's been a double shot of disappointing news recently.
Mission: Impossible 7 and 8 release dates have been pushed back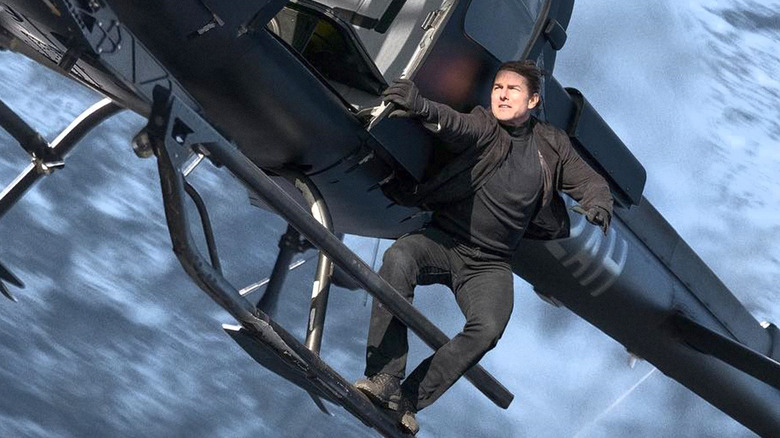 Paramount Pictures
As detailed in The Hollywood Reporter, the next installment in the franchise, currently titled simply "Mission: Impossible 7," won't be seen on screens until July 14, 2023, rather than the previously announced opening date of September 30, 2022. On the same note, the release date of "Mission: Impossible 8" will also be pushed back from July 7, 2023, to the new launch date of June 28, 2024.
Commenting on the altered schedule, a statement from Paramount and production company Skydance said, "After thoughtful consideration, Paramount Pictures and Skydance have decided to postpone the release dates for 'Mission: Impossible 7 & 8' in response to delays due to the ongoing pandemic ... We look forward to providing moviegoers with an unparalleled theatrical experience." 
"Mission: Impossible 7" is reportedly in post-production, while "Mission: Impossible 8" is in production (via IMDb). Christopher McQuarrie, the director of "Mission: Impossible — Fallout," is the director for both the upcoming films in the series. In addition to Tom Cruise returning as Ethan Hunt, the next installment in the franchise will also feature returning cast members Rebecca Ferguson, Ving Rhames, Simon Pegg, Vanessa Kirby, and more, along with franchise newcomers Cary Elwes and Marvel stars Haley Atwell and Pom Klementieff.