How Hayley Atwell Is Getting Ripped For Mission: Impossible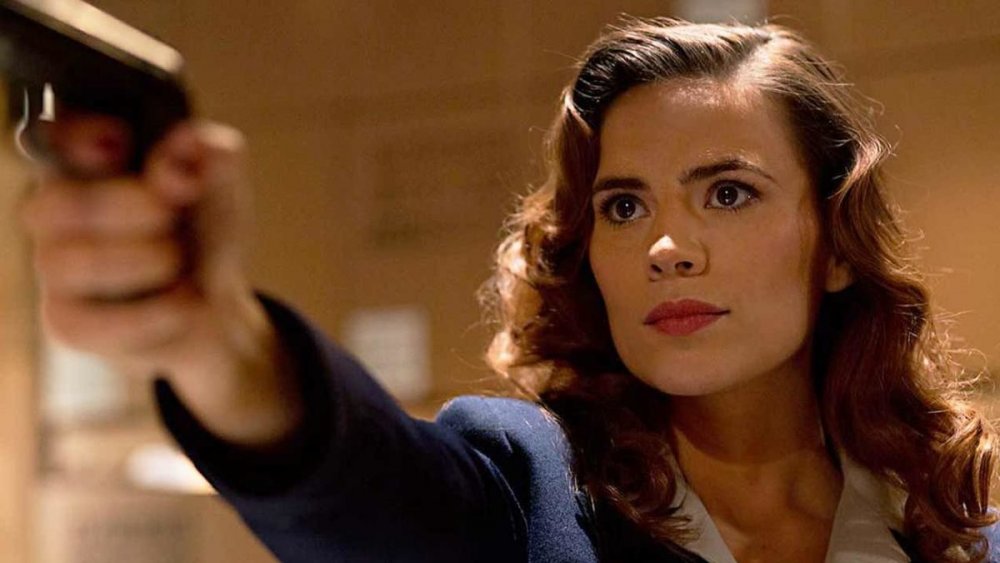 ABC
Months after its production was put on hiatus, the cast of Mission: Impossible 7 is getting ready to get back in front of the camera after they were given the go-ahead to resume filming, according to ScreenRant. What's more, it appears that at least one cast member is adhering to the adage, "If you stay ready, you don't have to get ready."
On July 6, Agent Carter actress Hayley Atwell, who is a new addition to the cast for the seventh film in the Mission: Impossible franchise, dropped a photo on Instagram to show off the results of her intense training regimen. The image is captioned, "Backbone," and fittingly, the photo shows Atwell's spine surrounded by taught muscles. Atwell also made sure to throw a "#missionimpossiblemovie" into the description to make sure fans know what she's getting ready for.
We have only some vague details about Atwell's character, but we do know that director Christopher McQuarrie described her as a "destructive force of nature" (via Collider). That certainly sounds like the type of role that would require someone to get impressively muscled up.
Thanks to another Instagram post from June 16, we know Atwell is getting ripped courtesy of celebrity trainer Sam Eastwood. Atwell posted some snaps of a Zoom training session with Eastwood and fellow Mission: Impossible 7 star Pom Klementieff. Given Eastwood's history with the Mission: Impossible franchise, it's no wonder the new film's stars are turning to her to get them in fighting shape.
Hayley Atwell has a well-rounded Mission: Impossible training routine
According to a Healthista article, Eastwood also trained Rebecca Ferguson for her role as Ilsa Faust in the Mission: Impossible franchise. Eastwood professes to be an adherent to Pilates, saying that it "should be [the] roots" of a workout regimen. In a recent Instagram post, she even refers to herself as, "a Pilates based trainer." Another practice she recommends as an addition to other workout plans is keeping on a regular jogging schedule. When it comes to weights, Eastwood likes to keep things on the lighter side. Instead of piling on the pounds, she recommends more reps at a smaller weight.
Atwell's work with Eastwood is just one part of the training the actress has been undergoing for Mission: Impossible 7. In an Instagram photo tagged "#MItraining," Atwell is posing in front of a race car. The rest of the caption reads: "Learning how to race and drift today ... Taking intermittent breaks to look for a bin to vom into." Looks like the actress it getting ready to do her own stunts for the film.
Another skill Atwell has been honing is knifework. While on the Light the Fuse podcast, McQuarrie applauded the actress for her convincing efforts: "The work that you've done, the dedication you've shown, the focus, and, quite frankly, your frightening talent with a knife, are all stuff that I'm very, very, very excited for people to see."
We're going to have to agree with McQuarrie. We, the people, are very excited to see it. Mission: Impossible 7 is set to hit theaters on November 19, 2021.