The Chicago Fire Season 10 Episode 12 Kiss Fans Are Freaking Out Over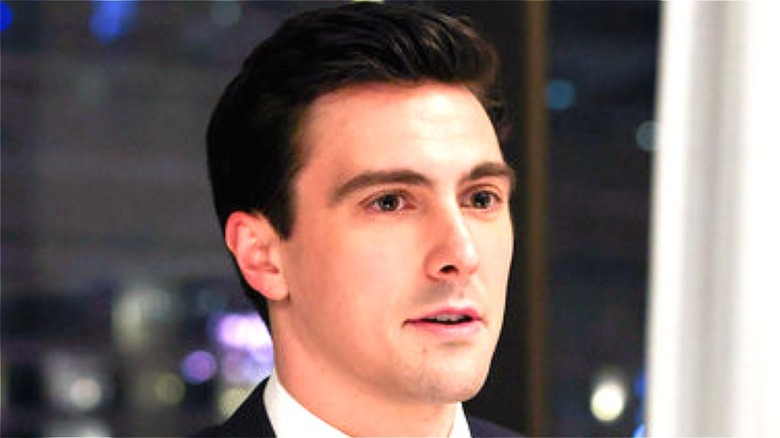 Adrian S. Burrows Sr./NBC
"Chicago Fire" is putting the relationships between many of its characters to the test in Season 10. Indeed, early on in its tenth season, the NBC procedural drama said goodbye to one of its biggest characters when Captain Matt Casey (Jesse Spencer) chose to leave Firehouse 51, which led to some interesting and unexpected developments between several of the show's central figures. "Fire," to its credit, has only continued to zoom in on its characters' relationships as well, exploring and developing them in fresh and interesting ways.
That is certainly the case in Episode 12 of "Chicago Fire" Season 10, titled "Show of Force," which brings two of the series' ongoing romantic storylines to some compelling new places. For starters, the episode's central event, the CFD gala, sees Kelly Severide (Taylor Kinney) surprise Stella Kidd (Miranda Rae Mayo) with her wedding ring, which she happily (and tearfully) accepts. But Severide and Kidd aren't the only "Chicago Fire" characters who share a romantic moment at the end of "Show of Force."
The episode also sees Violet Mikami (Hanako Greensmith) and Evan Hawkins (Jimmy Nicholas) finally express their underlying feelings for each other, and to say that "Chicago Fire" fans have been quick to share their excitement over the moment in question would be a massive understatement.
Chicago Fire fans love Hawkins and Violet's kiss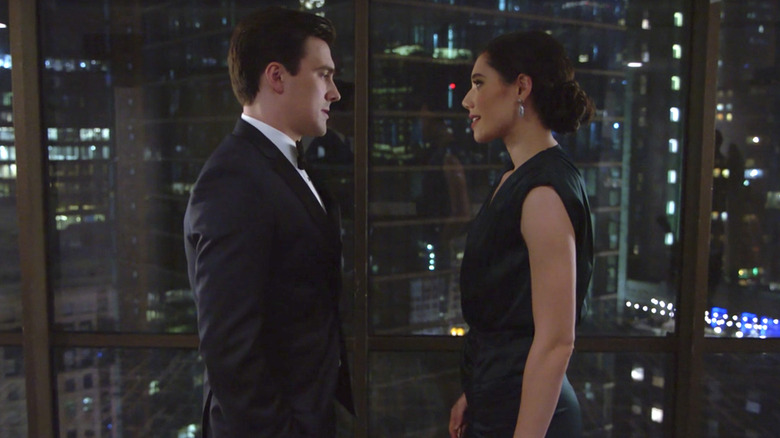 NBC
After weeks of "Chicago Fire" hinting that Violet and Hawkins might have feelings for each other, the NBC series finally makes it official in "Show of Force." One of the episode's final scenes sees the two characters crossing paths at the CFD gala and, after exchanging some compliments, embracing in a sudden and passionate kiss. It's a moment that the series spent several episodes setting up, and "Chicago Fire" viewers were clearly happy to see Hawkins and Violet's relationship finally progress in a meaningful way.
On Twitter, @chifirefangirl tweeted out a gif of Hawkins and Violet's kiss before noting that they will be "living in this moment for the foreseeable future." Elsewhere, @dani_ela_roj was even more upfront about their happiness with the scene, tweeting, "I CAN'T GET OVER THIS. I don't care about what some people say, these two restored my interest in 'Chicago Fire.'"
Another "Chicago Fire" fan, @hamburgerheroes, also shared a close-up gif of the moment while asking, "How can they be so hot and sweet at the same time?!!" Meanwhile, @BrettseyStrong succinctly summed up their thoughts on Violet and Hawkins' kiss, sharing screenshots of the scene accompanied by a caption admitting that they are "definitely here for this."
All of this is to say that "Chicago Fire" fans seem to be in agreement about Violet and Hawkins' big moment. Of course, the quality of their kiss scene doesn't take away from the fact that Hawkins' position as chief means he's technically Violet's superior, which just makes their relationship that much more complicated.