Why Evan Hawkins From Chicago Fire Looks So Familiar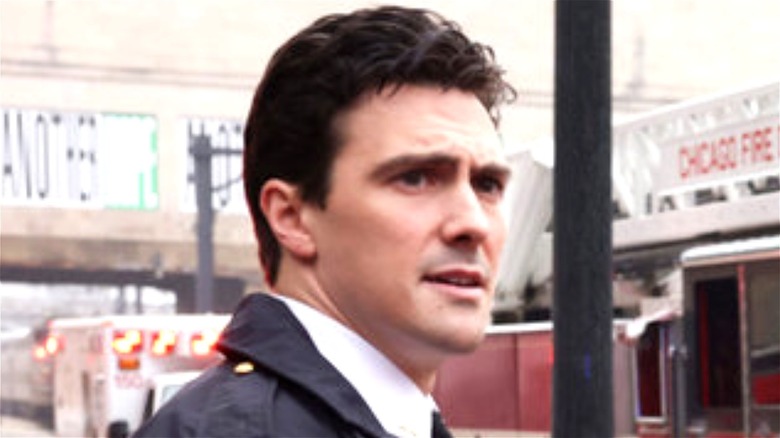 Adrian S. Burrows Sr./NBC
"Chicago Fire" has become particularly adept at introducing new characters to shake things up at the station. You never know who might pop up next to add some spice, and for Season 10 of the series, the biggest new addition so far has been Paramedic Field Chief Evan Hawkins (Jimmy Nicholas), who makes his debut in "Head Count." 
The episode follows Sylvie Brett (Kara Killmer), who breaks protocol when she initially responds to a call received without going through the proper channels. She ends up saving a little boy's life, but it lands her in some hot water with her new boss, namely Hawkins. He's continued to pop up throughout Season 10 to reign in the crew, and it's only natural for viewers to wonder where they've seen the actor before. He may just have one of those faces you feel like you've seen before, but he does have a few credits to his name that may trigger your memory.
Jimmy Nicholas has had a lot of one-off roles on various TV shows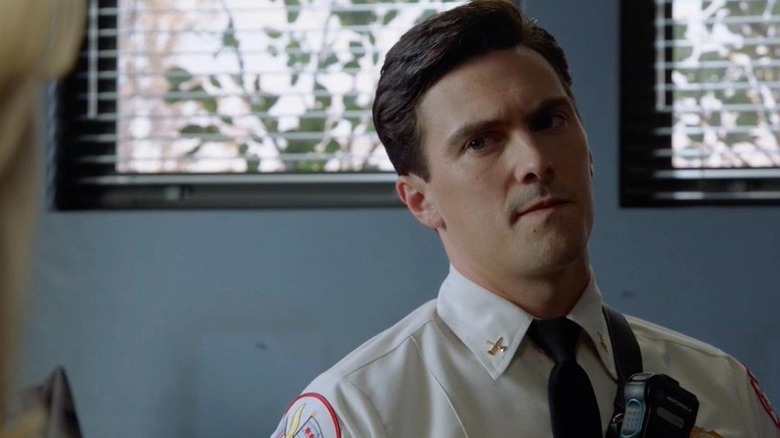 NBC
Jimmy Nicholas is fairly new to the world of film and television. His first official credit, according to IMDb, was in 2014 for the Shane Dawson film "Not Cool." From there, he went on to have a series of appearances on the likes of "The Good Wife," "Madam Secretary," and "Instinct" before landing at his most current gig on "Chicago Fire." It's undoubtedly his most prominent role to date, and judging from the direction of Season 10 so far, there could be plenty more Evan Hawkins in store for fans.
However, if you need more of Jimmy Nicholas in your life outside of "Chicago Fire," there's another place you can catch him. Nicholas hosts his own podcast titled "Everything But the Kitchen Sink" that has an official description of: "Sports. Movies. Literally anything else we can think of." While there hasn't been a new episode of the podcast for a while, you can always go back into the catalog to hear Nicholas' thoughts on anything that fancies his interest. Perhaps he's merely been too busy with his recent stint on "Chicago Fire," and hopefully, there will be plenty more to see of him in the years to come.