The Real Reason Jesse Spencer Left Chicago Fire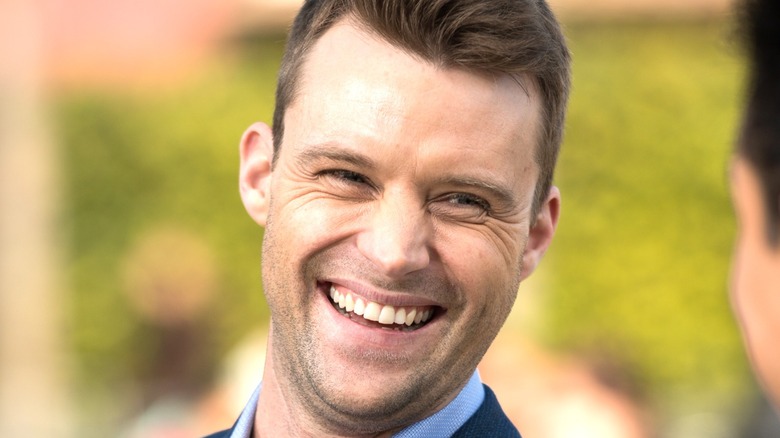 NBC
As fans of "Chicago Fire" know by now, Jesse Spencer has left the building — Firehouse 51, that is. In the fourth episode of Season 10, his character Matthew Casey went to Oregon only to find that Andy Darden's sons are not doing too well. After that, he has a heart-to-heart conversation with Christopher Herrmann (David Eigenberg) in which he basically says he is going to leave Chicago to help take care of them. In a subsequent episode, he deals with the fallout from that decision, which affects his developing romance with Brett (Kara Killmer) — and says goodbye to the crew. 
Spencer is one of the original "Chicago Fire" cast members, having logged 200 episodes of the show since it started airing in 2012. While his character is supposedly going away for three years, there are no guarantees that the actor will be back. After such a long time on the series, though, fans may be wondering why the actor has decided to leave now. With the cat out of the bag and his exit secured, Spencer has explained his reasoning to media outlets.
He is leaving for personal reasons and says, 'It was time'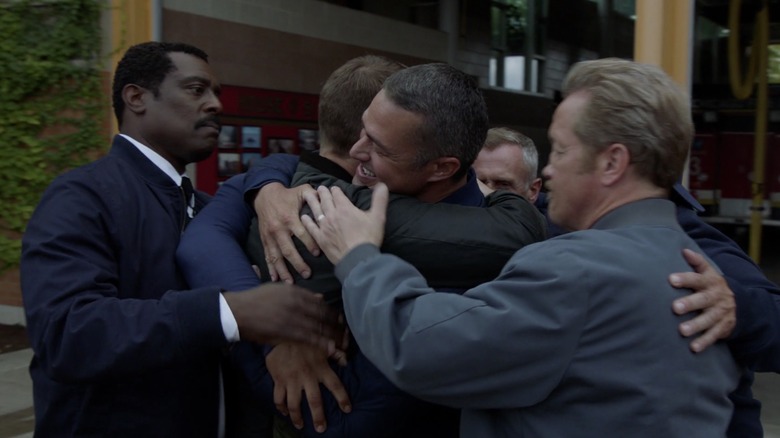 NBC
In a video call, Spencer says he actually wanted to leave the drama between its ninth and tenth seasons, but creator Derek Haas talked him into staying a few more episodes so he'd have 200 of them on his résumé (via Us Weekly). His reasons for leaving were entirely personal. He's been in network television, he said, for 18 years straight thanks to "House" and "Chicago Fire." 
"It was a difficult decision because I've loved this show from the start, but there's other things that I would love to do in the future and there's some family that I need to take care of," the actor said. "I was marking off these milestones and looking to the future ... and it was time" (via People). He added that his departure storyline worked for him: "It felt so organic for me and a perfect full circle and a really reasonable way for Casey to organically leave."
Will Spencer return to the show sometime? Signs point to yes. It sounds like talks have already begun to bring him back to tie up some loose ends. During the US Weekly video call, Haas was asked if Spencer might come back for a special occasion like Kelly Severide's (Taylor Kinney) wedding to Stella Kidd (Miranda Rae Mayo). He gave an answer that should have fans cautiously optimistic. "I'm hoping. I never try to predict what's going to happen production-wise," Haas said, "but we're in the camp of whenever Jesse wants to come do an episode with us, we will move mountains and Earth to make that happen."
Spencer clarified that he plans to stay in Chicago with his wife even though he's stepping away from the show, which is ironic as the city's harsh climate had him questioning whether to remain on the series during its early years.
Frigid weather almost ended Spencer's Chicago Fire run early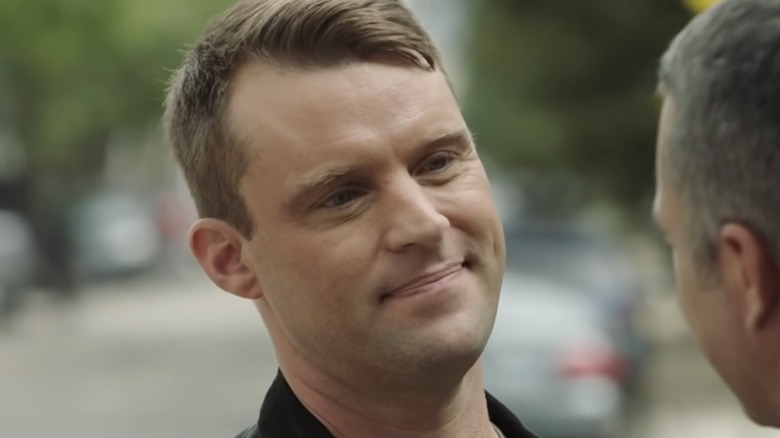 NBC
For any actor, 200 episodes on one TV show is a monumental achievement and something few will ever actually experience. It's also something that Spencer thought might not happen in the early days of "Chicago Fire." Cast members leave shows or get let go for any number of reasons ranging from issues in their personal life to decisions made by the writers. For Spencer, though, it was the notoriously frigid Chicago winters that had him unsure about his role on the series.
During an interview with Stage Right Secrets about the 200th episode of "Chicago Fire," Spencer hailed the show's crew as integral to the series' longevity. While discussing the hard work that was done in good times and times when everyone had to "[slog] it out," he made special mention of Chicago's cold temperatures. "I mean, the weather," Spencer said. "I didn't think I'd last a year on the show. After those winters, I was like, 'I don't know if I can do this.'"
Even though he plans to stay in Chicago now that he has turned in his badge, Spencer did indicate that he might start booking vacations for himself during the winter. "I still am in Chicago right now. I'm not running off to Los Angeles ..." Spencer told US Magazine while discussing his exit from the show. He did, however, add, "although I might escape for a little bit of the winter. I might snowbird, that's what I hear people do."
Wherever he goes, we hope he won't stray too far from the Windy City or the set of "Chicago Fire."