Peacemaker's Steve Agee Explains Why He's So Grateful To Work With James Gunn - Exclusive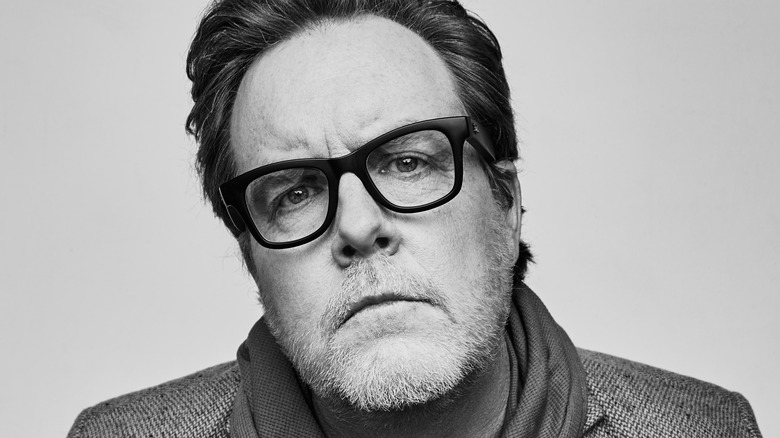 Storm Santos
With a screen career dating back to 2000 and more than 140 credits to date, prolific actor Steve Agee has blessed with the opportunity to work with countless talented writers and directors in such TV series as "The Sarah Silverman Program," "2 Broke Girls," "Community," "New Girl," and "Superstore." When it comes to film, specifically in the past five years, Agee has had one go-to guy — and a wildly talented go-to guy at that — by the name of James Gunn.
Agee first collaborated with Gunn in 2017's "Guardians of the Galaxy Vol. 2" as Gef, the Ravager who aligns with Taserface (Chris Sullivan) against Yondu (Michael Rooker), followed by the dark superhero thriller "Brightburn," produced by Gunn in 2019. Two years later, Agee reteamed with Gunn for the writer-director's supervillain tale "The Suicide Squad" as John Economos, a Task Force X tech genius who aids a band of anti-heroes, including Peacemaker (John Cena) — a highly skilled assassin seriously lacking in people skills.
Luckily for Agee, Gunn recruited Economos for more Task Force X duties, but this time, the team's mission is spread over eight episodes on the new HBO Max series "Peacemaker." Once again starring Cena in the title role, "Peacemaker" also co-stars Agee's "Suicide Squad" fellow team member Emelia Harcourt (Jennifer Holland), as well as new partners in crime-fighting including Clemson Murn (Chukwudi Iwuji), Leota Adebayo (Danielle Brooks), and Vigilante (Freddie Stroma).
In an exclusive interview with Looper, Agee shared his enthusiasm over the rare opportunity to work with Gunn on multiple projects.
John Economos gets in on the action in Peacemaker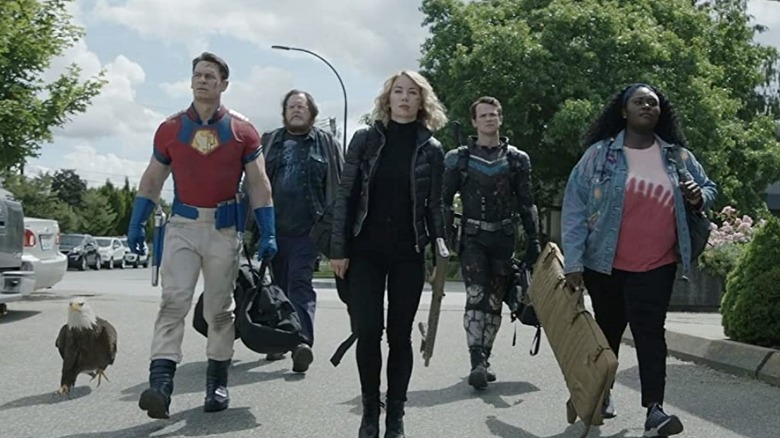 HBO Max
"Peacemaker" marks a departure for Economos in that "The Suicide Squad" featured him as a character largely relegated to work behind a computer in an off-the-government-books operation headed by Task Force X honcho Amanda Waller (Viola Davis). In "Peacemaker," though, Economos gets to spring into action and occasionally takes on the bad guys with unconventional weaponry — a move he credits to Gunn's generosity and creativity as writer and director.
"I can never thank James enough. I can never express how grateful I am. Most of my days, even when I'm not working or like this, I'm at my computer just writing or answering emails and stuff. So, I'm always indoors. I'm at my computer," Agee said. "When I got the script and saw some of those moments [of Economos in action in 'Peacemaker'], I was like, 'This is a dream come true for me, for someone who grew up as a fan of action movies.' As I got older and older and older and into my 50s, I was like, 'I guess that's never going to happen. I'm never going to do action movies.' And here I am, doing some pretty kick-ass stuff. Yeah, I'm super grateful to James. I've never played a character that's gotten to do stuff like this."
Agee says Gunn approached the series like one of his films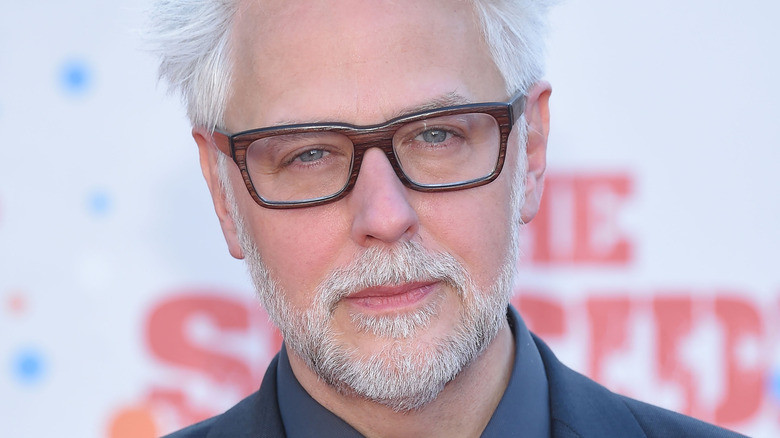 DFree/Shutterstock
"Peacemaker" marks the first time Agee has worked on a series with Gunn. When recalling the production, however, the actor felt as though the writer-director was approaching the sprawling project like another movie, with the only difference being the runtime.
"For me, there was no difference [between the series and James' movies]. First of all, I'm working with a friend, but also, he attacked this the exact same way he did with a movie. It's just like Peter Safran; we were doing interviews earlier and Peter Safran, one of the executive producers, said 'Peacemaker' didn't seem any different," Agee shared with Looper. "It seemed like James just making an eight-hour movie, and I'd have to agree. He was the same person on set. He actually seemed a lot less stressed out. Not that he ever is really stressed out, but he seemed like he was having a really, really good time on this. So yeah, it didn't feel any different to me. It felt longer, obviously; we were up there for seven months. 'The Suicide Squad' was five, so it wasn't that much longer."
Agee is still in disbelief that he works in projects like 'The Suicide Squad' and 'Peacemaker'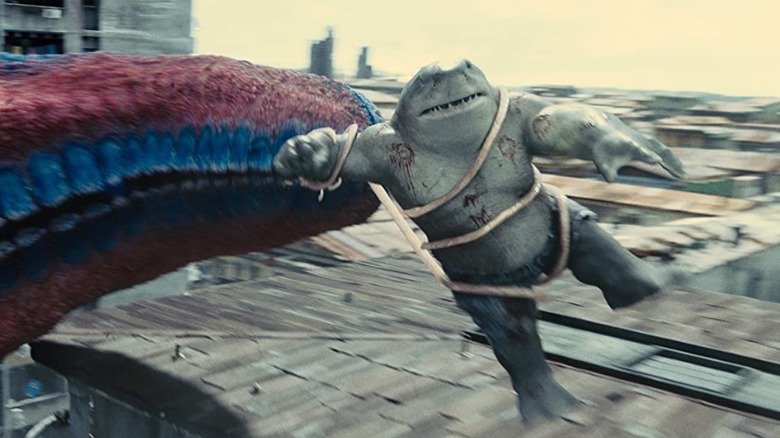 Warner Bros.
In addition to playing Economos in "The Suicide Squad," Agee did double-duty as the on-set actor doing the motion capture movements for King Shark (voiced by Sylvester Stallone). The extra acting assignment from Gunn offered Agee the opportunity to work with several more cast members in the film, as well as gaze in wonder of their surroundings and asking such questions as, "How did I get here?"
"I definitely say that when I'm on set. I'm one of those people that will never get tired walking onto a movie set. I feel like a 14-year-old kid walking onto a set for the very first time, and it's every single time," Agee enthused. "I walk onto the Jotunheim set and I'm like, 'Oh my God.' I was sitting with Nathan Fillion on the set of 'Suicide Squad' in the early days of shooting that, and we were just on the beach. We were sitting on the fake beach, which they built a giant beach, and we were sitting there just looking at it. And Nathan, who's been doing this for longer than I have, and more large-scale stuff, just looked at me and he was like, 'Can you believe we get to do this?' He was like a 12-year-old. Yeah, it never gets old to me."
"Peacemaker" is now streaming exclusively on HBO Max. New episodes premiere on Thursdays.