Yellowstone's Kelly Reilly Gives Her Very Honest Opinion On 1883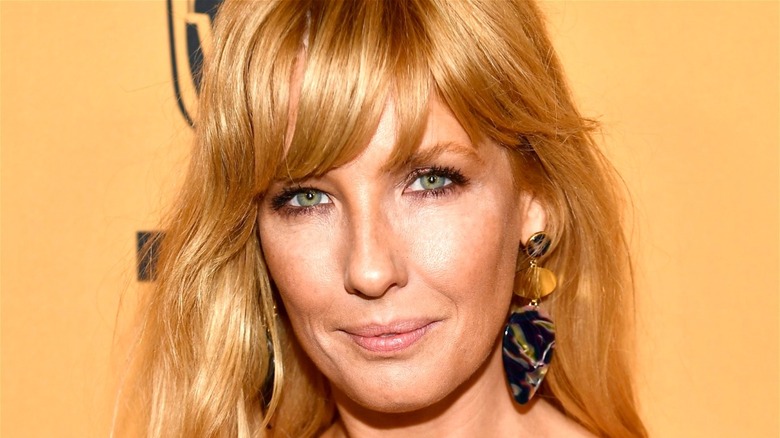 Frazer Harrison/Getty
Taylor Sheridan's "1883" series has been releasing new episodes for a month now and, so far, has been somewhat welcomed by "Yellowstone" fans with open arms. But what do the cast members of "Yellowstone," the Sheridan co-created parent show to "1883," really think of the spin-off? 
Currently, "1883" is holding strong on Rotten Tomatoes with an 85% average Tomatometer score and 86% audience score, and social media chatter has been mostly positive, with some even declaring it the superior Sheridan series. "Hot Take: '1883' is much better than Season 4 of Yellowstone," tweeted NBC's @Kyle_WPMI. "'1883' is 100 times better than 'Yellowstone' in the first five minutes," said Canadian politician Warren Kinsella. "Sam Elliott's moustache is at its most majestic," replied Twitter user @BrettWeltman.
Taking to her Instagram account this week, "Yellowstone" star Kelly Reilly, who plays Beth Dutton, dished out her honest opinion on the Paramount+ prequel starring Tim McGraw and Faith Hill as her character's forebears.
Reilly says she 'can't wait to see the rest of the season'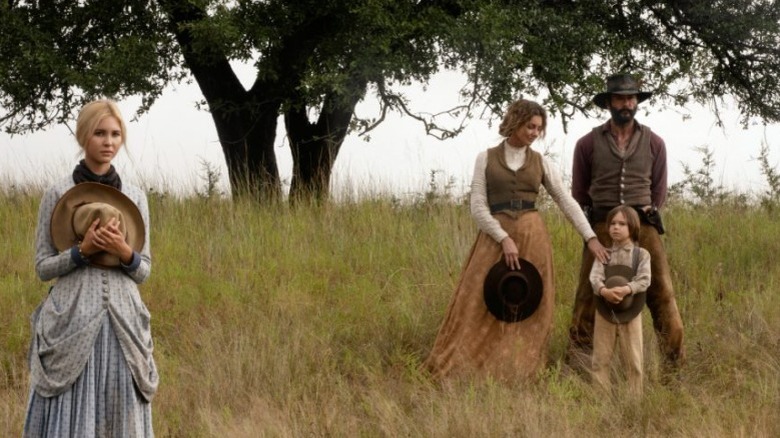 Paramount+
Much like her "Yellowstone" fanbase, Kelly Reilly has been extremely impressed with "1883" and the mythology its building. In her Instagram post, Reilly revealed that she had just gotten "caught up" with the first five episodes of "1883" before telling her followers how she truly felt about it. "What a stunning piece of work by Taylor Sheridan and all the cast and crew!" Reilly in the caption. "Love watching the ancestors of our modern day Duttons journey to Montana ... what a humbling reminder of what it took. Can't wait to see the rest of the season." 
Season 1 of "1883" is currently five episodes deep and set to wrap up on February 27. The next episode is slated to air on January 30. Social media users have been quick to point out similarities between Reilly's Beth Dutton and Elsa Dutton, played by Isabel May. "Seeing so much Elsa in Beth after this last episode," wrote one Instagram user on Reilly's page. "Beth is definitely a descendant of Elsa!" said @istacy. "Both have so much fire, confidence, [and] strength!"