Alec Baldwin Finally Releases Phone To Police For Rust Investigation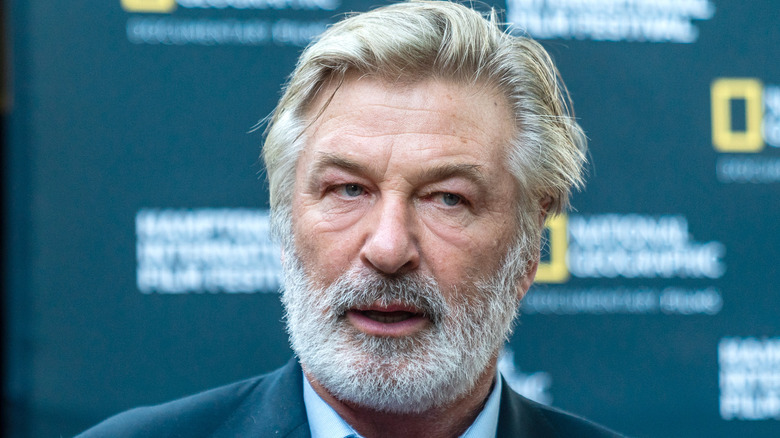 Mark Sagliocco/Getty Images
Nearly a month after it was revealed that the Santa Fe County Sheriff's Office issued a warrant for Alec Baldwin's cellphone, which it was asserted may contain pertinent information regarding the events of the tragic shooting that occurred on the set of "Rust" in October 2021, the actor and his legal team have finally turned the device over to authorities.
In mid-December, it was revealed that a warrant had been issued for the device. However, as of January 7, the Los Angeles Times reported that the actor's legal team had not relinquished the phone. In a video posted to his Instagram account on January 8, Baldwin asserted, "Any suggestion that I am not complying with requests or orders or demands or search warrants about my phone—that's bulls***, that's a lie." He claimed that the delay was due to the Kafkaesque process of the investigation, which spans multiple law enforcement agencies across multiple states, saying, "Someone from another state can't come to you and say, 'Gimme your phone.'"
Today, a lawyer representing Baldwin told Deadline that the actor "voluntarily provided his phone to the authorities this morning so they can finish their investigation." Though the fact that Baldwin had turned over the phone was confirmed to CNN by the Santa Fe County District Attorney's Office, they made it clear that the Sheriff's Office "does not yet have physical possession of the device."
The Rust investigation keeps getting stranger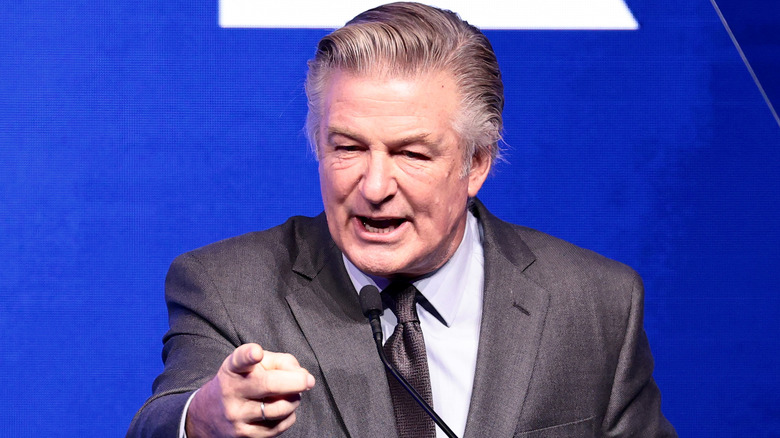 Dimitrios Kambouris/Getty Images
Speculation has begun to build over the past couple of months in regard to the fatal incident on the New Mexico film set of "Rust," where a gun in Alec Baldwin's hand discharged, killing cinematographer Halyna Hutchins and wounding director Joel Souza. Baldwin made the startling claim in an October interview with ABC's George Stephanopoulos that he had not pulled the trigger on the weapon.
News that Baldwin had not complied with the outstanding warrant for his personal cellphone nearly a month after it had been issued by Santa Fe law enforcement only added to the growing questions.
In a statement to Deadline, Baldwin's attorney, Aaron Dyer, insisted, "This matter isn't about his phone, and there are no answers on his phone." Dyer added that his client "did nothing wrong" and that it's clear that Baldwin was following instructions and was told that he would be handling a cold gun. "The real question that needs to be answered is how live rounds got on the set in the first place," he continued.
Investigators have sought clarification regarding how a live round made its way onto the set of "Rust," and although allegations of safety misconduct and fingers of blame have been pointed in several directions, no clear answers have yet emerged.