Alec Baldwin's Shooting Investigation Just Got Even More Personal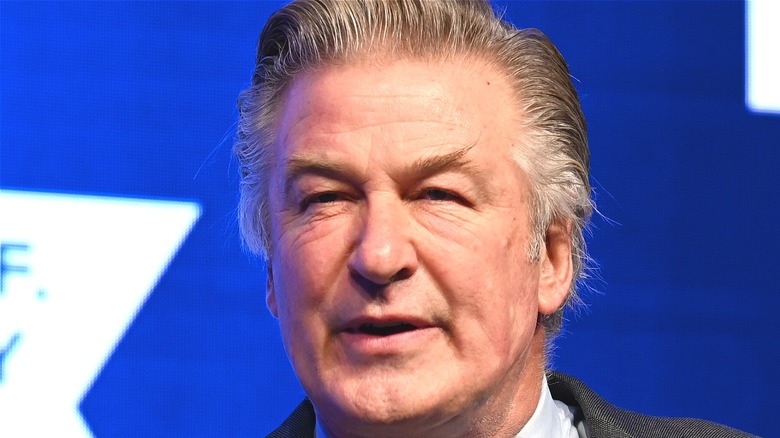 Slaven Vlasic/Getty Images
Back in late October, actor and producer Alec Baldwin was handling a prop gun on the set of the movie "Rust" that went off and shot both cinematographer Halyna Hutchins and director Joel Souza, killing the former and injuring the latter. Since then, there's been a firestorm of speculation about what actually happened. But answers are few and far between due to the fact that the investigation is still ongoing.
Ongoing, however, doesn't mean that progress isn't being made. And it hasn't stopped others from telling their side of the story, either. "Rust" assistant director David Halls has been investigated for handing Baldwin the gun in the first place. Baldwin's own claims about how he never pulled the trigger were received with harsh criticism. And Baldwin recently did an emotional interview with George Stephanopoulos on ABC. Today, the sheriff's department took another big step toward getting to the bottom of how this tragic shooting happened. Unfortunately, it's not good news for Baldwin.
There's an official warrant out for Baldwin's iPhone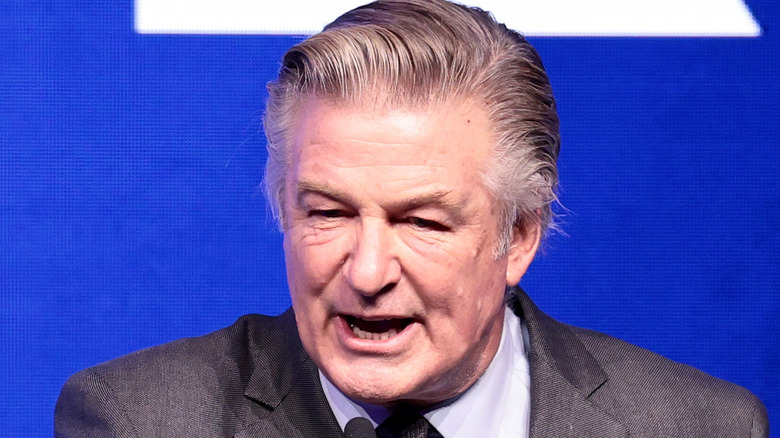 Dimitrios Kambouris/Getty Images
Although Alec Baldwin has been compliant with the investigation so far, there's been one unfortunate glaring omission. Deadline recently reported that Baldwin's lawyers have (until now) refused to hand over his personal cell phone. Apparently, there's something on it that the Santa Fe County Sheriff's Office believes is relevant to the investigation, and his lawyers are hesitant to hand the device over.
Given this development, the sheriff's office issued a warrant today for Baldwin's iPhone. When he was asked to voluntarily hand it over and his legal counsel refused, they were told that an official warrant would be required if they wanted to search "emails and text messages" that they believed to be relevant to the case. It's hard to say what might be on the phone that could incriminate Baldwin, or when the public might find out why investigators asked for it. One can only hope that the information they glean can help give Hutchins' family some closure and prevent tragedies like this from happening in the future.