Rust Armorer Files Her Own Lawsuit Related To The Shooting Death Of Halyna Hutchins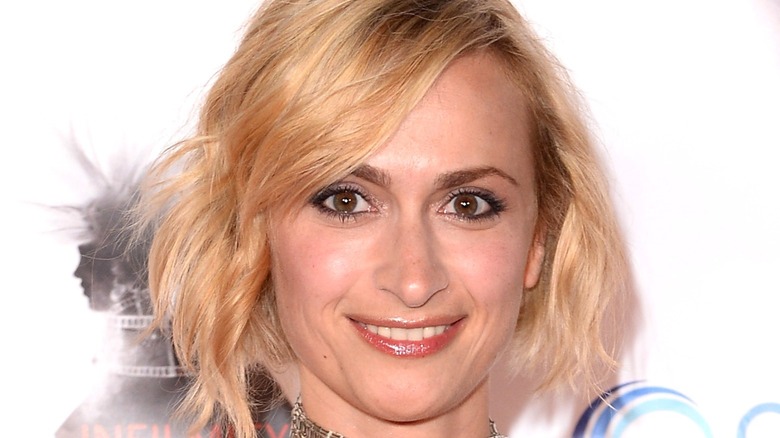 Anthony Harvey/Getty
Ever since cinematographer Halyna Hutchins was fatally shot and director Joel Souza was wounded on the New Mexico set of "Rust," the finger-pointing has increased, while the question remains: What exactly happened? At first glance, it appeared clear-cut — that Alec Baldwin shot a gun that had a live bullet in it while they were rehearsing. But then Baldwin gave a bombshell interview with ABC's George Stephanopoulos, insisting that he never pulled the trigger, even going as far as to say: "I would never point a gun at anyone and pull a trigger at them."
The first lawsuit was filed by the film's head of lighting, Serge Svetnoy. A close friend of Hutchins who had worked with her on eight films previously, he held her head as she died, and alleged "severe emotional distress" from the incident (via NPR). In a separate lawsuit, script supervisor Mamie Mitchell, who was the first person to call 911, also claimed "assault, intentional infliction of emotional distress, and deliberate infliction of harm" (via The Hollywood Reporter).
Nearly three months after the shooting, "Rust" head armorer Hannah Gutierrez Reed has filed her own lawsuit.
Rust armorer places blame on the ammunitions supplier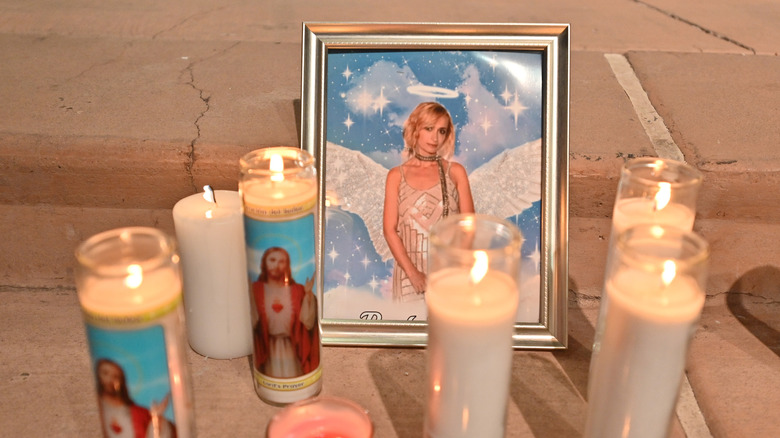 Sam Wasson/Getty Images
In Hannah Gutierrez Reed's lawsuit, she claims that the film's ammunition supplier Seth Kenney and his company PDQ Arm & Prop should be liable for the live ammo that killed Halyna Hutchins and wounded Souza (via TMZ). Interestingly, a search warrant from December stated that Kenney had contacted the police after the shooting and told them he thought the live ammunition could have been "handmade reloaded rounds" that a friend had given him previously (via KOAT Action News). But then he contradicted himself in a later interview with Good Morning America, flatly denying that the live ammunition came from him.
Both Alec Baldwin and the assistant director Dave Halls are blamed in Gutierrez Reed's lawsuit, even though they are not defendants. She claims that Baldwin didn't respond to her requests to schedule a cross draw training session, which is what he was practicing in the church when the gun went off. Gutierrez Reed also claims that assistant director Hall should have informed her if Baldwin was going to practice the move, and he didn't (via TMZ).
While she is definitely pointing fingers at things that could've been done to prevent the tragedy, she's also squarely placing the blame at the feet of Seth Kenney and his company for providing the live ammo that found its way onto the "Rust" set.