The McGee Scene That Went Too Far On NCIS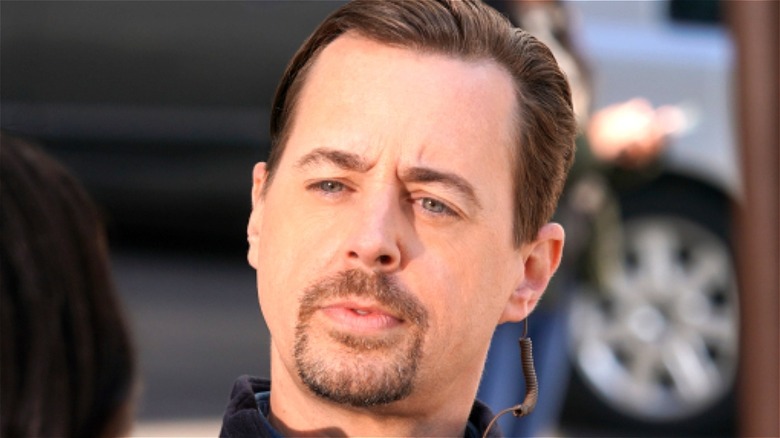 Sonja Flemming/CBS
With countless crime procedural dramas on the air, the "JAG" spin-off "NCIS" remains one of the most popular, and it's not difficult to see why. The CBS series — now in its 19th season — follows the special agents of the Naval Criminal Investigative Services as they work to solve cases related to the Navy and Marine Corps. The show focuses primarily on investigating crime and bringing those responsible to justice, but it's not all business all the time. Each episode makes sure to devote some time to the personal lives of its team members and explore the unique bonds they've developed in the field.
Considering that the show has been on the air since September of 2003, it should come as no surprise that the cast list has seen its share of changes over the years. With veteran actor Mark Harmon stepping back from the series as of October 2021, that leaves only two original NCIS agents in the spotlight — former medical examiner Donald "Ducky" Mallard (David McCallum) and Senior Field Agent Timothy McGee (Sean Murray). The latter character specializes in cybersecurity and computer crime and tends to stand out from his colleagues for a dork — after all, he writes mystery novels based on their job.
On occasion, however, McGee will surprise everyone with a dramatic attitude shift by asserting himself when a scenario calls for it. For instance, in a Season 4 episode of "NCIS," he makes an uncharacteristically drastic move that jeopardizes everything he's worked for and brifly strains most of his personal and professional relationships. Here's how he wound up taking things just a step too far.
Twisted Sister put McGee in a rough spot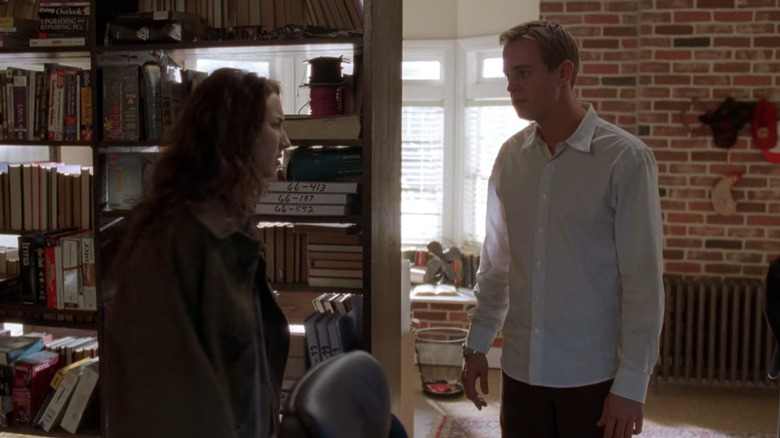 CBS
In the ninth episode of "NCIS" Season 4, titled "Twisted Sister," daughter of series producer Donald Bellisario and stepsister of Sean Murray, Troian Bellisario, stars as Timothy McGee's hot-headed sibling, Sarah, in her final appearance on the program to date. The episode opens with Sarah arriving at her older brother's apartment, and it doesn't take long to figure out that something's terribly wrong. She's dazed, disheveled, and covered in blood, dropping a bombshell right out of the gate: "I think I killed someone, Tim."
As anyone would be, Tim's taken aback by this revelation, but he doesn't allow his emotions to get the best of him. Instead, Tim chooses to let her in so she can wash off the "mystery blood" and get some much-needed rest. In the morning, he makes the bold move of calling out of work sick so he can attempt to solve the case without the help of the NCIS team. However, when he visits her college and realizes his colleagues are investigating a dead sailor on campus, he promptly flees the scene.
Though he was certain that sticking his neck out for his sister was the right call, McGee soon came to realize that his career-threatening choices couldn't remain a secret forever.
McGee loses his cool as Sarah's case unfolds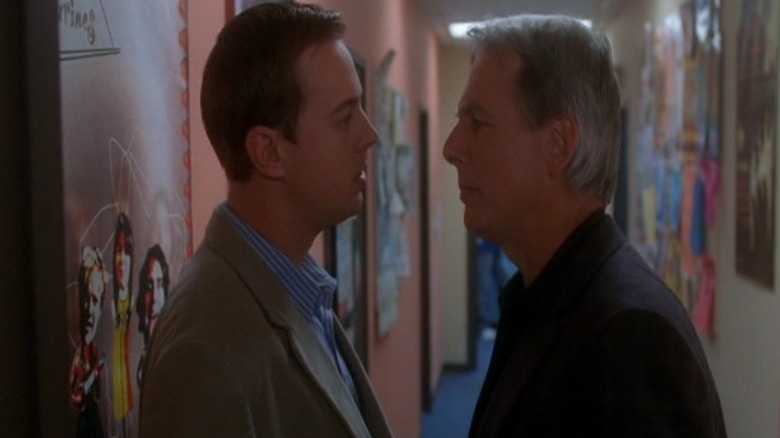 CBS
Tim makes seemingly every wrong move in this episode for the sake of protecting Sarah. After all, she's his sister, and despite how guilty she appears — no alibi, no memory of what happened, the victim being an ex-boyfriend she'd threatened to kill, and a history of acting out when she's drunk — the last thing he wants is for her life to fall to pieces. He does wisely suggest involving NCIS, but she refuses, and it isn't until they get caught trying to sort the situation out themselves that the truth comes out, causing everyone to finally work together to retrace Sarah's steps and get some answers.
As if he wasn't already in hot water, McGee's dedication to clearing his sister's name goes too far when, even after receiving surprising leniency from NCIS despite withholding evidence, he snaps at Director Jennifer Shepard (Lauren Holly) and quits on the spot. Of course, Gibbs (Harmon) once again proves himself as the glue holding the NCIS team together by convincing him to stay once his temper has cooled a bit, but it's a genuinely shocking moment all the same. This isn't a side of McGee that viewers see too often, so when it does come out, you know that something's amiss.
Thankfully, everything works out for the McGee family in the end, but getting Sarah's complex predicament taken care of was no easy feat. To some extent, it's plain to see why Tim's usual level-headedness totally disappeared in "Twisted Sister," but it's difficult to deny that he overstepped his bounds on this particular occasion.