The Transformation Of Sean Murray From Childhood To NCIS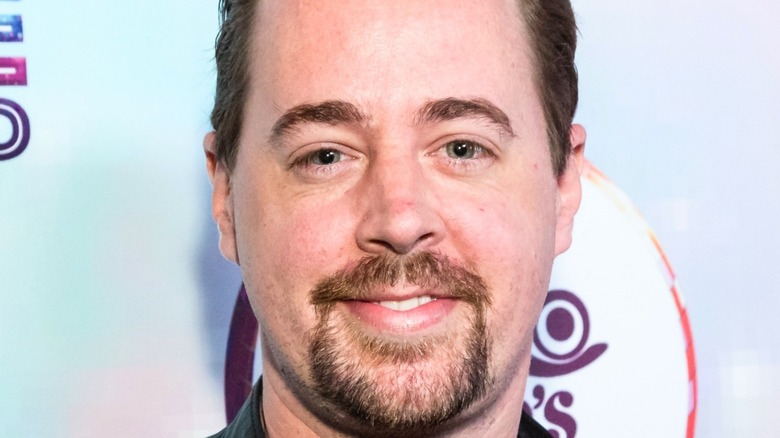 Greg Doherty / Getty Images
Over the past 18 years, Sean Murray, 43, has won the hearts of the "NCIS" fandom with his portrayal of Special Agent Timothy Farragut "Tim" McGee. Some viewers of the popular program may not be aware that the actor was already working in the entertainment industry for 12 years before joining the "NCIS" cast. While speaking to Icon Vs. Icon in 2016, Murray shared that "as far back as [he] can remember, [he] was always a little performer."
"Whether I was doing book reports, oral presentations in class, doing some sort of imitation or putting on a show for my parents when they came home from work, I was always doing something," explained Murray. He went on to say that "Stand By Me," the 1986 film featuring River Phoenix, "made [him] want to pursue it more than anything." Murray noted that his mother, Vivienne Lee, was supportive of his endeavors, "but at the same time was not like a stage mother in any way." Outsider reported that Murray's mother separated from his father, Navy Captain Craig Harland Murray, in the early 1990s and headed out to Hollywood with her son. While in Los Angeles, Lee began a relationship with famed screenwriter and "NCIS" creator Donald Bellisario. Lee and Bellisario have now been married for 23 years, nearly as long as Sean Murray's transformation from childhood into a household name.
Sean Murray shared the screen with Leonardo DiCaprio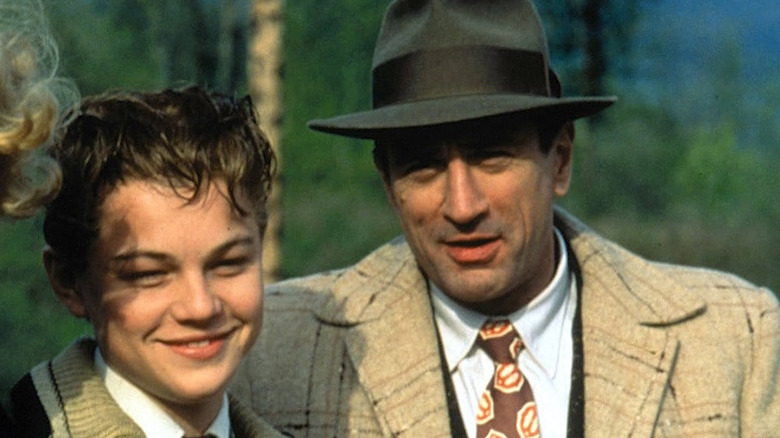 Warner Bros.
Throughout the early 1990s, Murray was in a few projects like the television movie "Backfield in Motion" and the series "Civil Wars," per IMDb. In 1993, he joined the cast of "This Boy's Life," which included the likes of Robert De Niro and Leonardo DiCaprio. Murray briefly spoke about the experience during a February 2018 interview with Emmy Magazine. He explained that while he "didn't have any on camera work with De Niro," he was still able to "learn a lot just watching" his performance in person. 
Murray also spoke highly of DiCaprio. "[I]t was Leo's first role and I remember just in the couple scenes, the sequence we did, I remember thinking 'Oh, this kid's gonna be big, I know it.' Even when I was 13 years old. But I could tell. I could tell he was going to be big. And he became big, obviously. He's done all right," quipped the actor.
Sean Murray starred as Binx in Hocus Pocus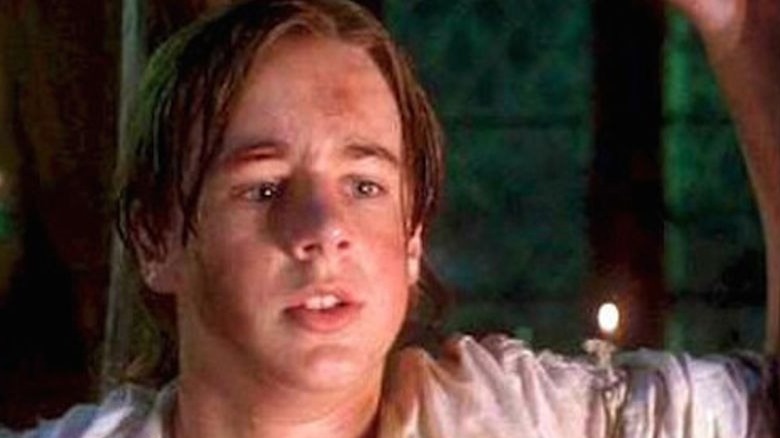 Walt Disney Pictures
The movie "Hocus Pocus" was released in theaters just three months after the premiere of "This Boy's Life." In the spooky family film, Murray gave his best impression of a teenager from the 1600s, desperately trying to save his sister from witches. During his 2016 interview with Icon Vs. Icon, Murray noted that he is still approached about his character, Thackery Binx, by fans of "Hocus Pocus."
"I was 14 when I made that and I will get kids that are 11 or 12 years old and say, 'Hey you are Binx from Hocus Pocus,'" said the actor. "That is wild to me but their parents were my age and watched the movie when they were kids and now their kids watch it. It is wild. I have even been told by a number of people that physically I haven't changed much. I guess I still look like I am 14."
The actor co-starred with Mark Harmon in the 1990s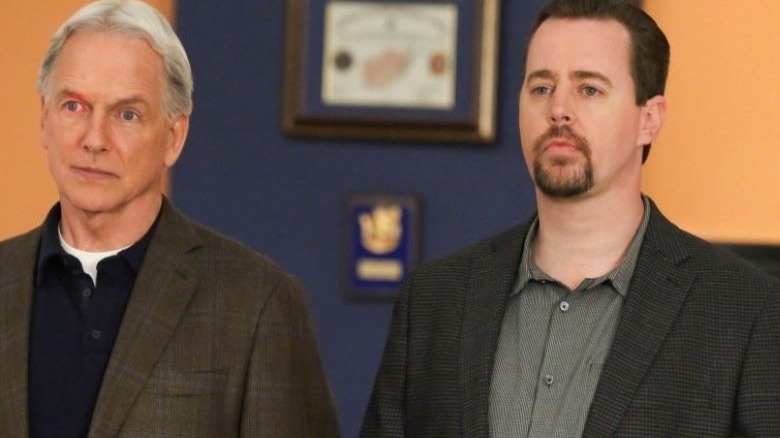 CBS Media Ventures
From 1993 to 1994, Murray played Zane Grey Hart on the short-lived show, "Harts of the West." The actor was introduced to his "NCIS" co-star, Mark Harmon, during the CBS show's production. During a 2019 Country Living interview, Murray noted that Harmon's character was a bullfighter. "That's where I first met Harmon. And he made an impression on me even back then," said the 43-year-old.
Murray shared similar information while speaking to Emmy Magazine. 
"[Harmon] did a guest stint on a show I was doing for CBS called 'Hearts of the West' when I was 15 years old. And Mark came on and guest-starred. So I've actually known him since then, so when I joined the cast of 'NCIS,' he of course remembered me and was just as wonderful as when I knew him at 15. So Harmon's an old friend to me, a real old friend to me," said the actor. 
NCIS was supposed to be a one-time gig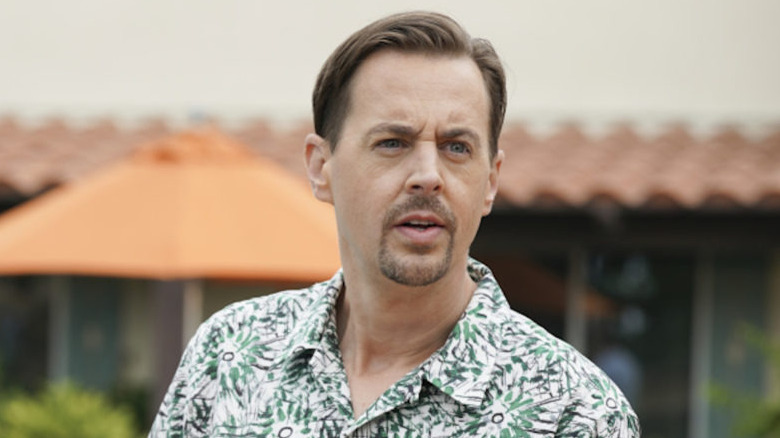 CBS Media Ventures
For the next ten years following "Hearts of the West," Murray had relatively small parts on a variety of different projects, such as "ER," "Touched by An Angel," and "JAG." In 2003, he was hired on his stepfather's show, "NCIS." During an appearance on "The Talk," the actor shared that McGee was written as a one-off character.
"McGee was originally a one time appearance [in Season 1,] Episode 7," said the actor. He explained that the show's editors were working on another episode later on in Season 1 and realized that it needed to be longer by "two or three minutes." According to Murray, in order to fill that time, they decided to "bring McGee back."
While speaking to WHOSAY in 2017, Murray discussed his experience of portraying McGee. 
"To play a character for 14 years is interesting but it's also been fun because my character has grown as the show's grown. I mean he started off as a rookie agent and is now a senior field agent so it's been good," said the 43-year-old.
Fatherhood seemingly impacted Murray's career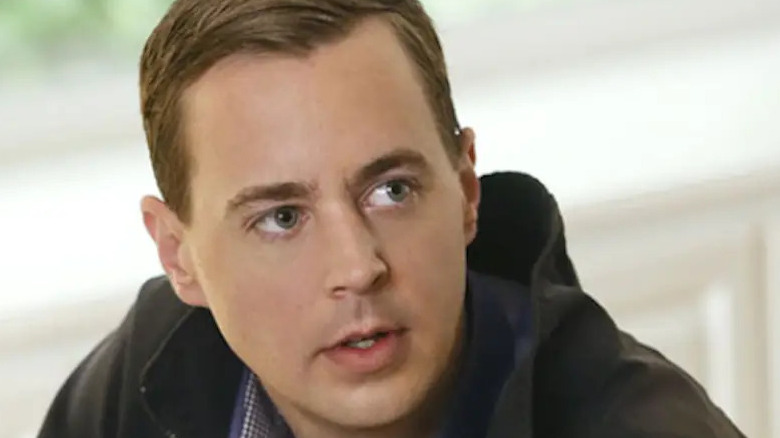 CBS Media Ventures
After joining the cast of "NCIS," the actor has only been involved in a handful of other projects, like the BBC drama "Agatha Christie: Ordeal by Innocence." During a 2020 appearance on the "First Class Fatherhood" podcast, the father of two suggested that he has not taken on more roles so that he can focus on his wife, Carrie, and their two children, Caitlyn, 14, and River, 11. He explained that he usually works "about ten months" out of the year on "NCIS," meaning that he spends most of his time on set.
"I kind of have a thing right now where I'm like, hey, I'm with my family when I can be because I'm with my work family so much, you know, I wouldn't want to cheat the fam out of the two months I get with them non-stop in the summer," said the actor. He did clarify that "if something came along ... that [he] was interested in [he] would definitely consider it."