Plot Details, Cast Revealed For Fantastic Beasts Sequel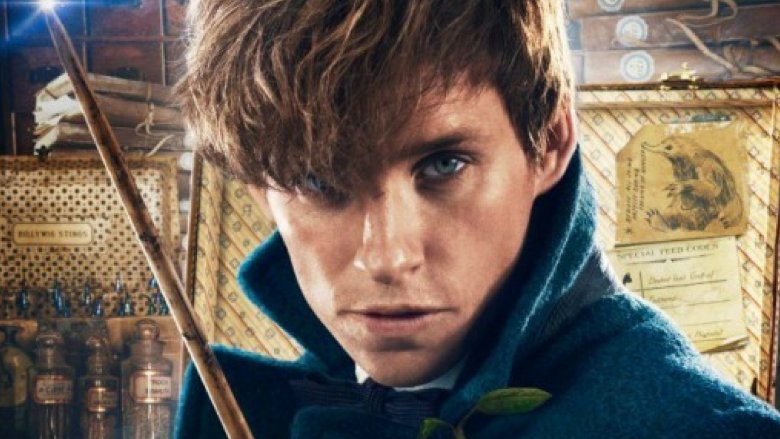 We already knew that Jude Law would be joining the wizarding world in the upcoming Fantastic Beasts and Where to Find Them sequel, but now we have even more names to add to the list of future magical beings. According to The Hollywood Reporter, a number of returning cast members have been confirmed and a few new cast members have been revealed, along with some major plot details, as filming gets underway in the United Kingdom.
Returning cast members include Johnny Depp as Gellert Grindelwald, Ezra Miller as Credence, Katherine Waterston as Tina, Alison Sudol as Queenie, Dan Fogler as Jacob, Zoe Kravitz as the briefly seen Leta Lestrange, and Kevin Guthrie as Abernathy, the leader of the Magical Congress of the United States. Previously announced as a new cast member, in addition to Law as a young Dumbledore, is Callum Turner as Theseus Scamander, Newt's war hero and auror brother.
The newest additions to the movie's cast include Claudia Kim (Avengers: Age of Ultron) as a young woman introduced as an attraction at a wizarding circus; William Nadylam (Forgotten Girls) as a wizard named Yusuf Kama; Ingvar Sigurdsson (Of Horses and Men) as a bounty hunter; and Olafur Darri Olafsson (The Secret Life of Walter Mitty) as the circus' leader Skender.
The plot details offered up for the film don't reveal much, but they do hint that Law's Dumbledore will be a very important part of the story. The movie will open in 1927, a few months after Newt helped to capture Grindelwald. However, the dark wizard has since escaped, gathering followers for his cause. This time, it is his former friend Dumbledore who must team up with his former student Newt to capture him. The action will move from New York to Paris and will feature some "surprising nods" to the Harry Potter films.
Director David Yates previously teased that the sequel will be "like a dream," saying it is "dark and interesting and lyrical, and very different than the first one." "It's a testament to [screenwriter J.K. Rowling] as a writer that she's not repeating herself," Yates said. "She's stretching for something that feels much more unusual, actually. So for me, as a filmmaker, that's exciting." 
The movie, the second in a planned set of five, is set for a Nov. 16, 2018 release. While we wait, see what the cast of the first film looked like as kids.