What The Fantastic Beasts Cast Looked Like As Kids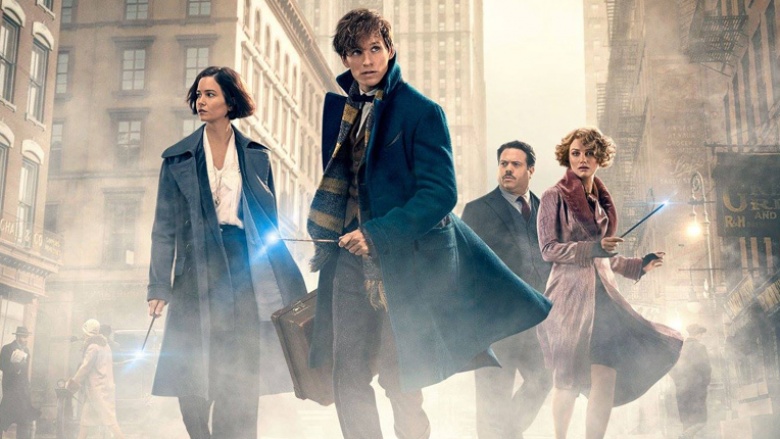 Fantastic Beasts and Where to Find Them definitely nailed it on star power, combining acting legends and exciting new talent into an incredible cast. But where were they before they were waving wands and taming magical monsters? Luckily, we've got a magic briefcase that'll send you straight into the past...for better or for worse. If you thought Johnny Depp looked goofy in Alice in Wonderland, wait 'til you see the way he looked in high school.
Eddie Redmayne – Newt Scamander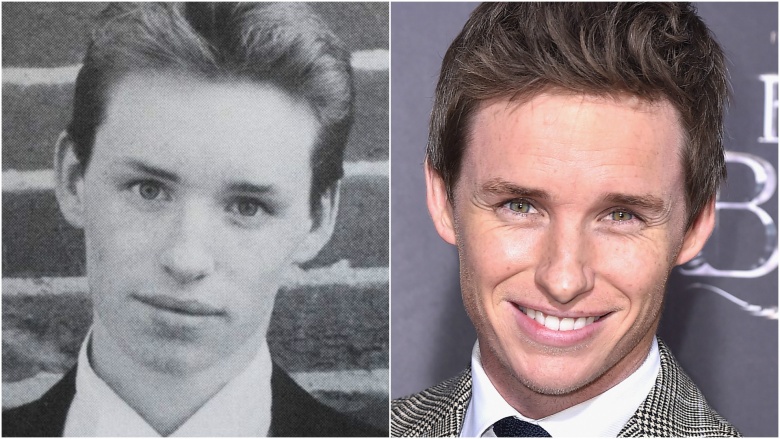 Getty Images
Then: Born in London to a family dominated by businessmen, Eddie Redmayne didn't hit the stage until 2002, when he was already 20 years old. He attended Eton (he was classmates with Prince William) and then studied art history at Trinity College, most likely never dreaming that he'd eventually be one of the most sought-after actors in Hollywood. The closest he probably came was modeling sweaters for a short time as a teenager.
Now: Redmayne is steadily becoming one of Hollywood's newest A-list members, and for good reason: the guy can act. After making just about the whole world cry with his Oscar-winning portrayal of Stephen Hawking in 2014's The Theory of Everything, he was nominated again the following year for his work in The Danish Girl. Even Redmayne seems to have a hard time grasping how quickly he shot to fame: when he first read the script for Fantastic Beasts, he was certain they'd cast a better actor for the role of Newt Scamander.
Gemma Chan - Madam Ya Zhou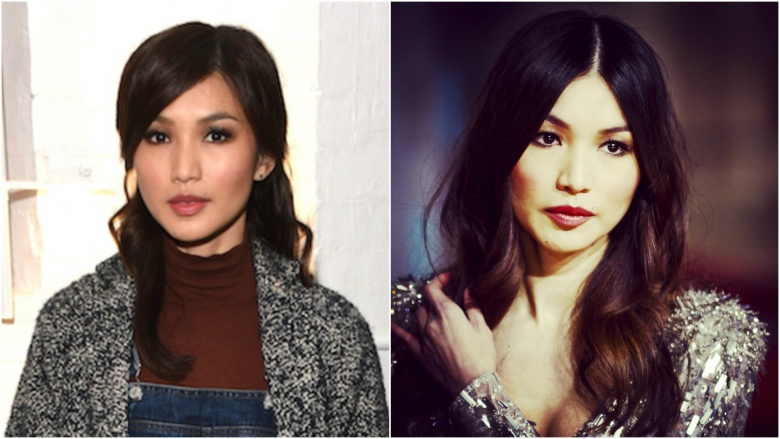 Getty Images
Then: London native Gemma Chan hasn't been in the headlines for long. Born in 1982, she originally set out to be a lawyer after high school, but by the time she graduated from Oxford, she'd decided to try her hand at acting. She turned down an offer to work at a London law firm and enrolled in drama school, taking up part-time modeling to pay for her tuition. Over her parents' protests, the decision paid off: After a series of small roles (she's credited simply as "Chinese girl" in 2009's low-budget psychological thriller Exam), Chan found more stable work through TV shows like Secret Diary of a Call Girl and Bedlam.
Now: Arguably, the turning point for Chan came when she was cast as the robot "synth" Anita in Humans. It's certainly been her highest-profile role until Fantastic Beasts and Where to Find Them. There's no telling where she'll go after Fantastic Beasts, but she's certainly got the looks and—as she's shown in Humans—the acting chops to become a bankable star.
Ezra Miller - Credence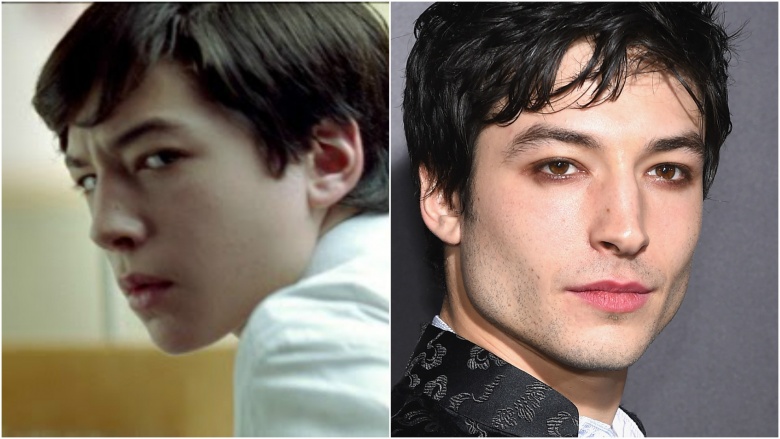 Getty Images
Then: A New Jersey native and former opera singer, Ezra Miller has been drawn to moody characters since his first film role in 2008's Afterschool, and then more literally when he was drawn to Hank Moody's daughter in Californication the same year. Miller was 16 when he landed those roles, and he immediately dropped out of high school to focus on acting full-time. It was a risky decision, but it's clearly worked out.
Now: Miller hit the spotlight when he portrayed school shooter Kevin Khatchadourian in 2011's We Need to Talk About Kevin, and with films like The Perks of Being a Wallflower, Madame Bovary, and Judd Apatow's Trainwreck under his belt, he hasn't looked back since. Now? Well, he's in Fantastic Beasts and he's the new Flash in the DCU. Clearly, he's just getting started.
Colin Farrell – Percival Graves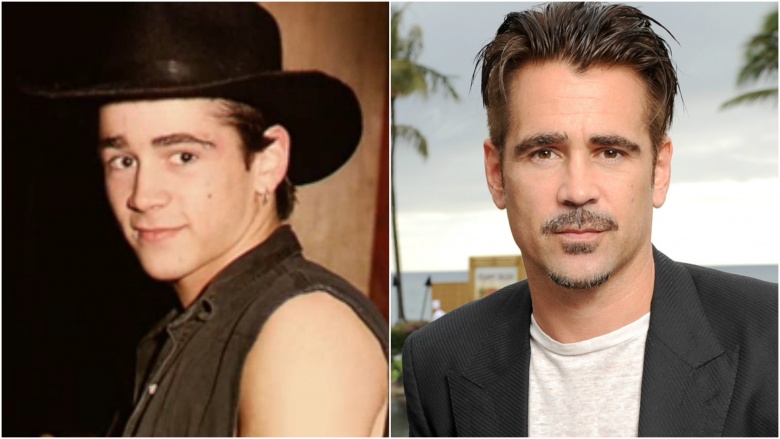 Getty Images
Then: Born in Dublin, the son of a pro soccer player, and reportedly a schoolyard hell-raiser who fought his classmates and preferred a pint at the pub to the drivel of a classroom, Colin Farrell comes across as the same type of guy in real life as the roles he plays—gruff, unruly, and somehow charming in spite of it all. It was that persona that helped land his first serious film roles in 1997's Drinking Crude and 1999's The War Zone, although it was Kevin Spacey who helped get him started in Hollywood after seeing a young Farrell perform in a play in London.
Now: If years were catapults, 2003 was Colin Farrell's turn in the sling. Although he'd already played supporting roles in major blockbusters like Minority Report and Hart's War, 2003 saw him take the lead in The Recruit with Al Pacino and S.W.A.T. with Samuel L. Jackson, not to mention his role as Bullseye in Daredevil. Since then, he's gone from Hollywood pretty boy to full-on character actor (love him or hate him in True Detective, that mustache deserved a paycheck of its own). It's been a long journey for the hard-partying teenager who was once arrested in Australia in an attempted murder case and had been so drunk the night before that he couldn't remember if he'd actually done it or not.
Zoe Kravitz - Lestrange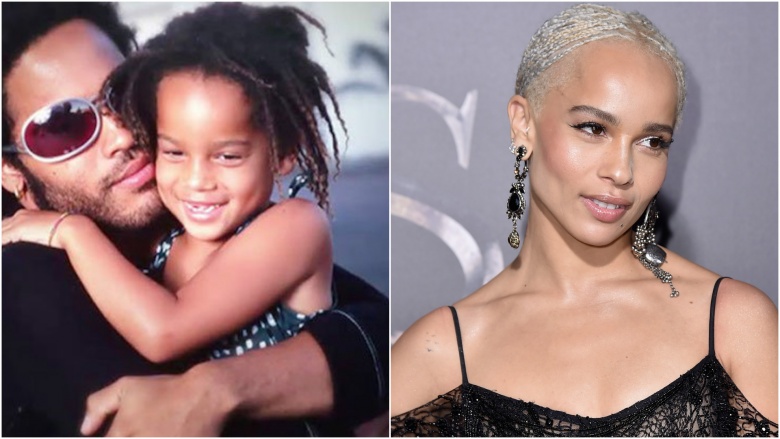 Getty Images
Then: It would have been easy for Zoë Kravitz to coast on the fame she was born into as the daughter of Lenny Kravitz and The Cosby Show's Lisa Bonet. But to her credit, she started making a name for herself at a young age: she started acting in films while still in high school, and she was a senior when she appeared in No Reservations and The Brave One, both of which came out in 2007.
Now: Kravitz landed mostly minor roles until 2014, when she joined the cast of the Divergent series as Christina. She's since jumped straight into Fantastic Beasts and HBO's Big Little Lies. Zoë Kravitz's career is still young, as is she, but if the past few years are any indication, it's off to a strong start.
Ron Perlman - Gnarlack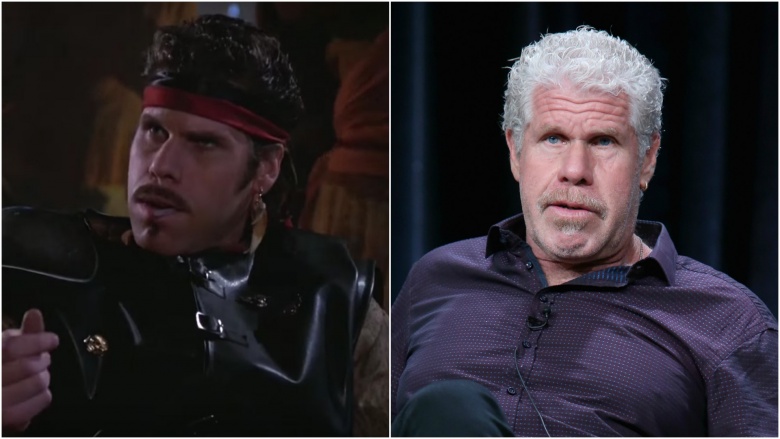 Getty Images
Then: Most people know Ron Perlman's name, but even if you don't, you damn well remember the guy. After years of putting his imposing stature to good use in projects like Hellboy and Sons of Anarchy, he's become the go-to for movies and shows that need a badass—but as a child, Perlman had no idea he'd eventually become an actor. He was, in his own words, "far and away the heaviest kid all through...school. That was my identity, I was the fat kid." He suffered from self-esteem issues, and later tried to kill himself.
Now: Fortunately, all that changed. You won't recognize Perlman as Gnarlack in Fantastic Beasts (although you might recognize his jaw), because that's just how the guy rolls. He's spent half his career playing beasts of some sort. Sometimes that's figurative, like his characters Clay Morrow in Sons of Anarchy and Nino in Drive. But more often, it's literal: he got his big break playing a prehistoric tribesman in Quest for Fire, then took on the role of the beast in the '80s show Beauty and the Beast and eventually became a household name as Hellboy. Perlman has also lent his unique voice to everything from Balto to the Halo games. All told, the man has amassed more than 200 acting credits, and he doesn't appear to be stopping anytime soon.
Samantha Morton – Mary Lou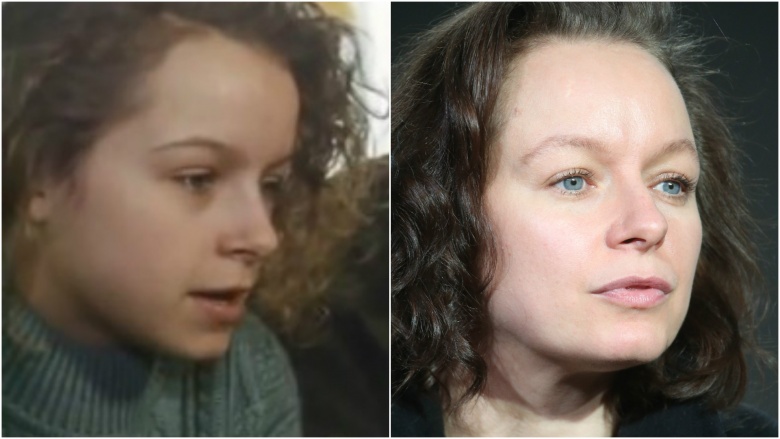 Getty Images
Then: Samantha Morton's road to fame has been rocky, to say the least. She was abused as a child, bounced from foster home to foster home, dropped out of school at 13, and spent most of that same year homeless and sleeping in bus stations. She turned to drugs, then crime—she spent 18 weeks in prison for threatening a girl with a knife while tripping on hallucinogens—and watched some of the girls she'd known since childhood turn to prostitution. Two of them were murdered. In 2006, she had a stroke after part of her ceiling collapsed on her. She had to learn how to walk again.
Now: Despite her past—or maybe because of it—Morton has steadily risen to become one of the best actors of her generation. She landed her first film role in 1993, fresh out of prison at the age of 16. Since then, she's appeared in movies like Minority Report, Under the Skin, John Carter, and Cosmopolis, to name a few. She's won a Golden Globe and been nominated for two Oscars, and continues to work steadily in Hollywood. Maybe Samantha Morton will never be a household name, but then again, maybe she's okay with that.
Jon Voight – Henry Shaw, Sr.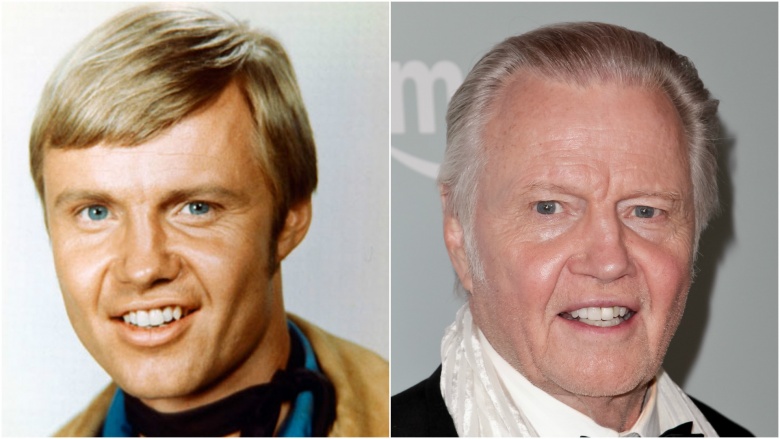 Getty Images
Then: Jon Voight reportedly started acting as a teenager, although he didn't pull in his first professional credit until 1963, when the 24-year-old appeared on the TV show Naked City. He spent the rest of the '60s hopping across scattered roles in television until hitting it big with 1969's Midnight Cowboy, in which he played a Texas hick hustling to stay alive under the New York City neons.
Now: He's still a damn fine actor. After an up-and-down couple of decades, Voight surged back into popularity in 1995, starting with Heat and moving on to Mission: Impossible, Anaconda, and The Rainmaker in the span of a few years. He's since assumed statesman character actor status while piling up a stack of Oscar and Golden Globe nominations, along with a 2014 Golden Globe win for Ray Donovan.
Johnny Depp – Gellert Grindelwald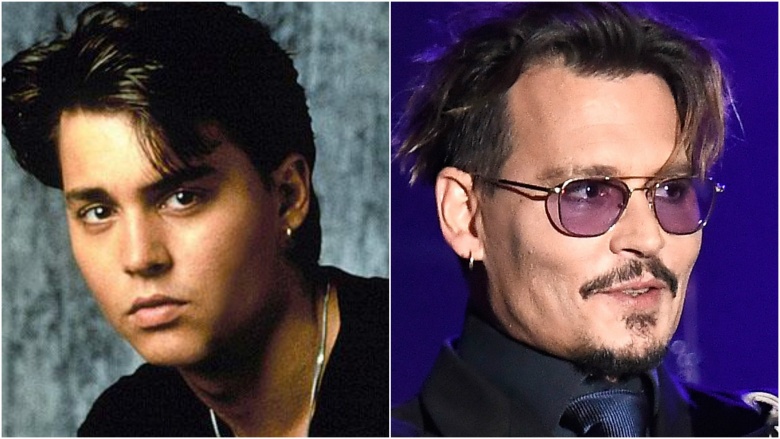 Getty Images
Then: It's hard to believe Johnny Depp wasn't always a Hollywood superstar, but in 1985, John Christopher Depp II was merely a failed telemarketer, mechanic, and a wannabe rockstar. A high-school dropout who'd moved to Los Angeles with his garage band, he never planned on acting until he was introduced to Nicolas Cage and went out for a tiny role in A Nightmare on Elm Street. After that brief but memorable appearance came Platoon, 21 Jump Street, and Edward Scissorhands. The rest is Hollywood history.
Now: Depp has been Jack Sparrow, Tonto, Hunter S. Thompson, Ichabod Crane, and both Dillinger and Bulger. He's consistently ranked among the industry's highest-paid actors, his films have raked in a whopping $8.3 billion across the globe, and although he's never won an Oscar, he's been nominated on three separate occasions. Love him or hate him, there's no doubt Johnny Depp has left a lasting impression on Hollywood—and he's already booked through 2018, with a slate of upcoming projects that includes the next Pirates of the Caribbean as well as Fantastic Beasts and Where to Find Them 2.