Fantastic Beasts Director Promises 'Dark' And 'Very Different' Sequel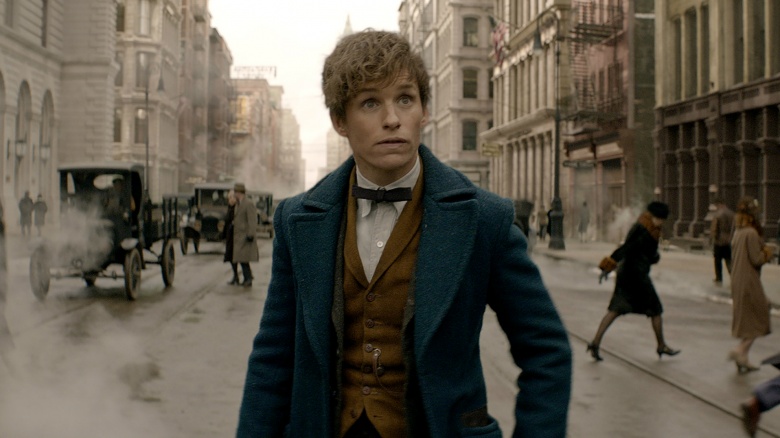 J.K. Rowling's Fantastic Beasts and Where to Find Them is just the first installment in a planned five-movie series, and the first sequel will reportedly take the story in a much darker direction.
Director David Yates (who will also helm the next chapter of the Harry Potter spin-off) already confirmed that the second flick will be set in Paris, and that a young Albous Dumbledore will be a key character alongside Johnny Depp's dark wizard Gellert Grindelwald. But he recently revealed a few production details and opened up about the tone of the upcoming sequel in an interview with ScreenSlam (via ScreenRant).
"We're in preproduction. We start shooting in July," Yates said. "That's going to take me a couple of years. We'll be back here in two years' time presenting it. I'm excited about the next one. It's very different to the first one. The next one is like a dream. It's quite dark and interesting and lyrical, and very different to the first one. It's a testament to [Rowling] as a writer that she's not repeating herself. She's stretching for something that feels much more unusual, actually. So for me, as a filmmaker, that's exciting."
Of course, it makes a lot of sense that the second movie would go darker. While the first film follows Magizoologist Newt Scamander (Eddie Redmayne) as he attempts to recapture magical creatures that he accidentally unleashed on New York City in 1926, the series will actually follow the bigger story of Grindelwald's ascent in the Wizarding World. And, according to Harry Potter lore (and newspaper headlines in a teaser), Grindelwald wreaks a lot of havoc in Europe, where the sequel is set.
As Yates said, if all goes to plan, we'll see the second movie in 2018. While time (and box office results, probably) will tell if the series really does turn out to be five movies like Rowling wants, we know Depp will be prominently featured in the next film.
In the meantime, check out easter eggs you missed in the first movie.