The Bob Saget Sitcom You Forgot Starred Two Huge MCU Stars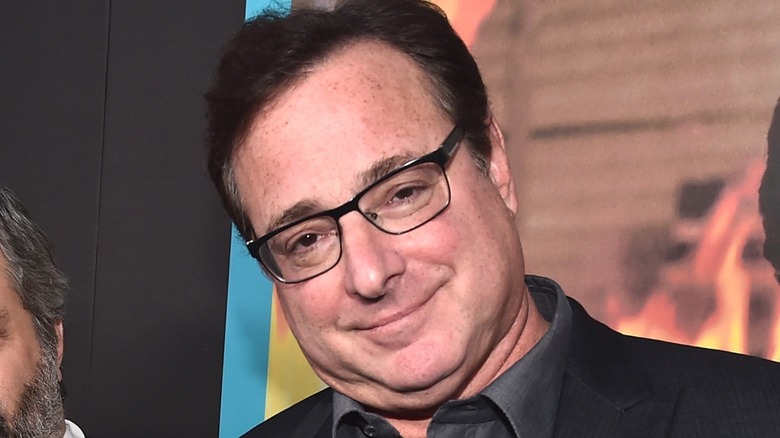 Alberto E. Rodriguez/Getty
Bob Saget, whose death on January 9 shook the nation that once referred to him as "America's Dad," had a long and storied career. From Saget's iconic role as Danny Tanner on "Full House," to his time hosting "America's Funniest Home Videos" decades before the internet made it easy to find clips of misbehaving pets and family shenanigans, to his voice part as an older Ted Mosby on "How I Met Your Mother," the late actor's work on television is well-known and widely embraced. Across the span of that career, Saget shared the screen with a variety of respected actors. Among his compatriots were "Full House" co-stars John Stamos and Dave Coulier, as well as the late Norm Macdonald, who starred in the second feature film Saget directed, "Dirty Work."
But, as we look back on Saget's career, it seems that an early '00s title from his sitcom oeuvre has slipped from the public consciousness. In today's media landscape, family sitcoms are out as superheroes, intergalactic bounty hunters, California karate kids, and other colorful characters become the focus on our TV screens. In an interesting twist of fate, Saget acted at the dawn of the millennium alongside two stars who are now best known for their work on the Marvel Cinematic Universe.
Saget starred alongside Brie Larson and Kat Dennings on short-lived WB sitcom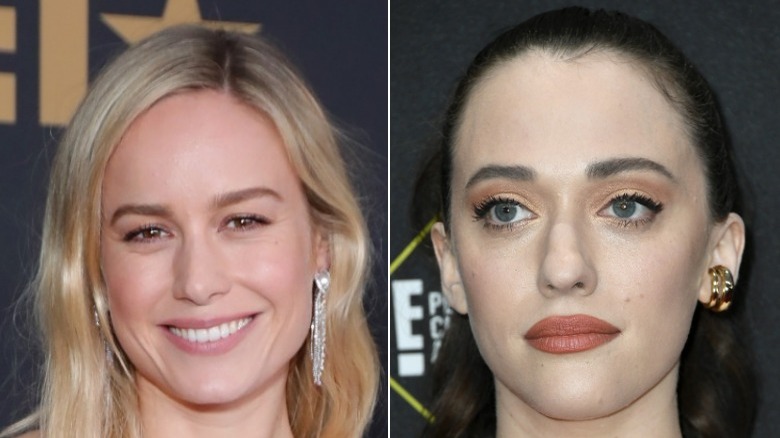 Frazer Harrison/Getty, Leon Bennett/Getty
Maybe it was his tremendously popular role on "Full House," or maybe it was his kind face and everyman personality, but Bob Saget played a lot of middle-class dads in his heyday. One of those touching dad roles was his turn as Matt Stewart, a widower and the father of two daughters on the sitcom "Raising Dad." The show aired for a single season on The WB network from 2001 to 2002 (via IMDb). Matt's daughters are portrayed by Kat Dennings and Brie Larson, both of whom now star in wildly successful MCU projects.
Dennings, who plays Sarah Stewart on "Raising Dad," is now better known as the wisecracking poli sci major turned scientist Darcy Lewis. She was introduced into the MCU with the 2011 film "Thor," which also stars Chris Hemsworth, Natalie Portman, and Stellan Skarsgård. Fans love Darcy's quick wit and too-cool-for-school attitude toward the bonkers events unfolding around her. She most recently returned for the role in the hit Marvel television series "WandaVision."
Larson, meanwhile, is the titular star of the billion-dollar box office smash "Captain Marvel," which debuted in 2019 (via Box Office Mojo). Her character, a former Air Force pilot named Carol Danvers, is gifted with tremendous power in the wake of an explosion involving alien technology. She is not only one of the strongest heroes on the Avengers team, she's a rare beacon of feminist heroism in a genre that has traditionally been defined and controlled by men.
Looking back at "Raising Dad," it's clear both actors have had incredible acting chops from the get-go. But then, that's only expected if you're going to hold your own alongside a legend like Bob Saget.