Comedians React To The Death Of Bob Saget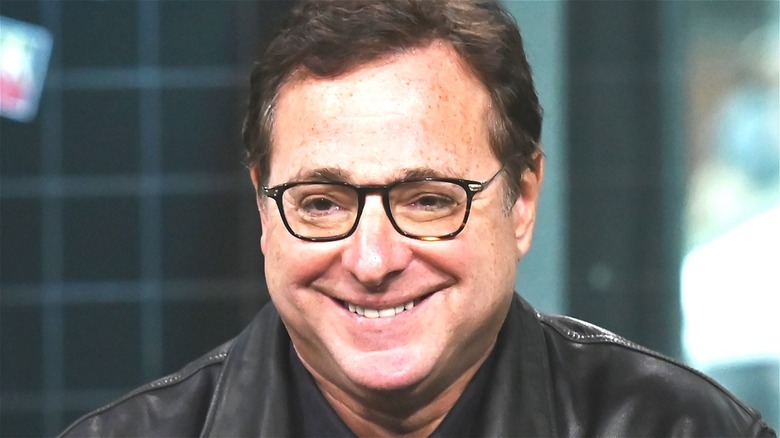 Nicholas Hunt/Getty
Bob Saget has tragically died at the age of 65, devestating fans of the actor. At the time of this publication, details surrounding the actor's passing are unknown. Saget left a lasting impact in the comedy world and was dubbed "America's Dad" for his sensitive nature as the Tanner family patriarch on "Full House."
Social media has been buzzing in the wake of the sad news, as fans, colleagues, and co-stars of the comedian are leaving sweet sentiments for the late actor on their timelines. Saget instantly became a trending topic on Twitter Saturday night, as did television series he was a part of, including "Full House" and "How I Met Your Mother." Those in the comedy world had much to say about their friend's death, as some of the biggest names in the business shared short eulogies after the news broke. It was immediately evident how loved Saget was in the comedy world, and there is now a hole that can never be filled. Here's what some of the actor's friends, co-stars, and fellow comedians had to say about the late, great Bob Saget.
Fellow comedians are devastated by the death of Bob Saget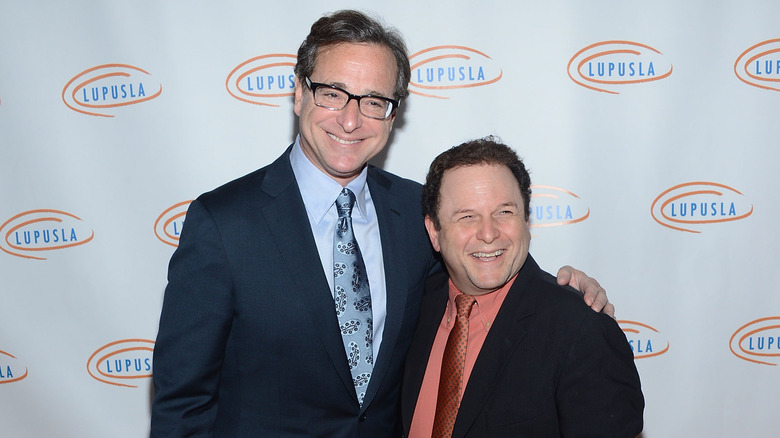 Jason Kempin/Getty Images
Longtime comedian Gilbert Gottfried was one of the first celebrities to speak out regarding Bob Saget's death on social media. He noted that he had just spoken to his friend on the phone a couple of days ago. "We stayed on the phone as usual making each other laugh. RIP to friend, comedian & fellow Aristocrat Bob Saget," he tweeted. Gottfried also shared a photo of himself with Saget, with the latter leaning his head on buddy with a wide grin.
Patton Oswalt also took to social media to remember his friend. "Bob was at my house in October interviewing me for a documentary," the comedian tweeted. "He was sharp and dark and funny as always and we were gonna catch up over coffee when he was done editing and now I'm crying F**K."
Kathy Griffin retweeted a post from B.J. Novak last week where he mentioned that he loved Saget. "Seeing this tweet from B.J. six days ago and I agree. You couldn't find a nicer or sharper wit than Bob Saget. Shocked and devastated," she wrote with three broken heart emoji. "Seinfeld" star Jason Alexander also wrote a poignant post to his late friend. "I know that people lose loved ones, good people, every day. No one gets a pass. But the loss of Bob Saget hits deep. If you didn't know him, he was kind and dear and cared about people deeply. He was the definition of "a good egg". Too soon he leaves." "Seinfeld" and "Full House" were NBC staples and were on the network at the same time from 1989 when the former debuted to 1995 when Saget's series went off the air.
Friends of Saget continue to mourn on social media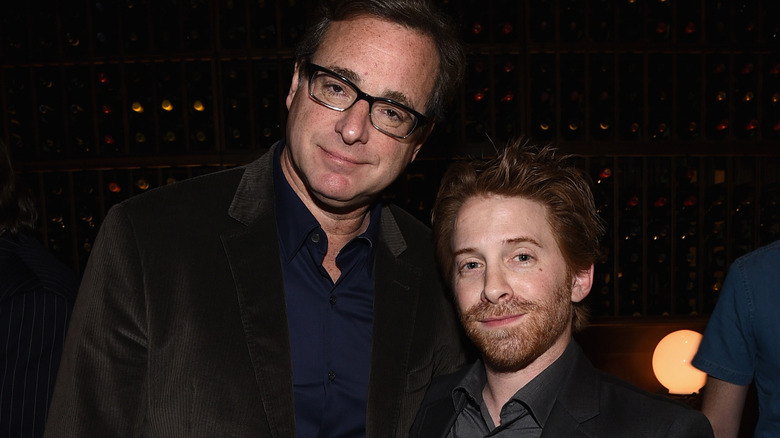 Michael Buckner/Getty Images
Seth Green left a very heartfelt post for his friend on Twitter, remembering how Bob Saget helped him through tough times that can affect those in the comedy world. "Damn it @bobsaget you left your body," Green wrote. "I'll forever celebrate your genius, your giant heart, and joy for life. Thank you for helping me through the inevitable sadness of life with comedy. At least now you can hang with Rodney & Don again Love you forever."
While some comedians, like Green, wrote lengthier posts, some kept theirs relatively short. "I'll miss Bob Saget so much. He was as kind as he was funny," Nikki Glaser wrote. "Bob Saget... Just the funniest and nicest...," Jon Stewart added. Ken Jeong tweeted how surprised he was at the news, writing, "I am in shock. I am so numb right now." Just under an hour after Jeong shared his first post responding to the news, he tweeted again. "Everyone loved him in the community. EVERYONE. Really good guy like everyone says & if you did even a small favor for him he would be so grateful and appreciative even it wasn't much. In tears typing this, he was that genuine and the world should know that. Love you @bobsaget," Jeong added with a red heart.
"Community" alum Joel McHale mirrored his fellow comedian's sentiments, tweeting about how wonderful of a person Saget was. I'm so shocked at @bobsaget's passing. One of the most kind & thoughtful people I've ever come across & he just happened to be one of the funniest on the planet. I will miss you so much Bob. Love you dear friend. I'm so sorry @kellyrizzo. And so sorry to the rest of the family," he wrote.
Saget's contribution to the comedy world will never be forgotten.