Bob Saget's Last Instagram Post Will Break Your Heart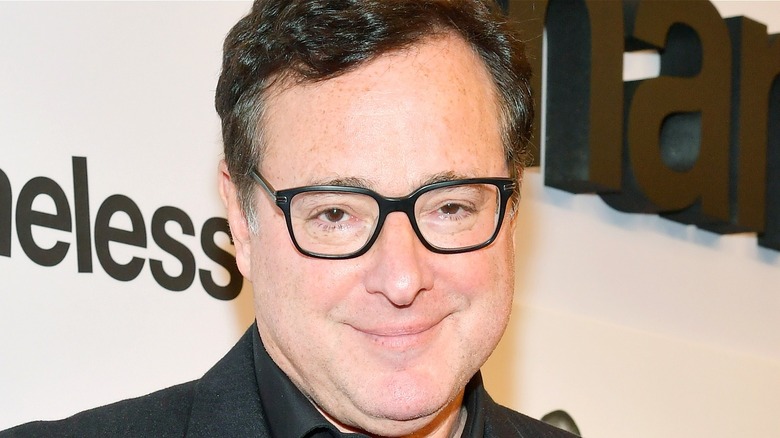 Amy Sussman/Getty
While in the middle of his stand-up comedy tour that was meant to span from late 2021 to the spring of 2022, entertainment legend Bob Saget died unexpectedly at age 65. Saget has been a staple in the comedic world for decades, as well as a prolific and beloved actor. One of his most notable roles was the single father and everyman Danny Tanner in the hit sitcom "Full House." You likely also know him well from his tenure as the original host of "America's Funniest Home Videos." Though these were arguably his most famous screen credits, he also had a prolific career as a TV and movie performer. 
The most recent stop on his stand-up tour was at the Ponte Vedra Concert Hall in Ponte Vedra Beach, Florida. At this last performance, fellow comedian Tim Wilkins opened up the show for Saget, who would then go on to perform for two hours in front of a massive audience. After his show, Saget took to social media to express his heartfelt appreciation for the crowd, along with his passion for being a comedian. His last Instagram post was not only heartwarming, but a testimony to the strong, meaningful relationship that he shared with his fans. In fact, with the tragic context of his passing, Saget's last Instagram post is quite likely to break your heart. 
Saget expressed his love for doing stand-up in his last post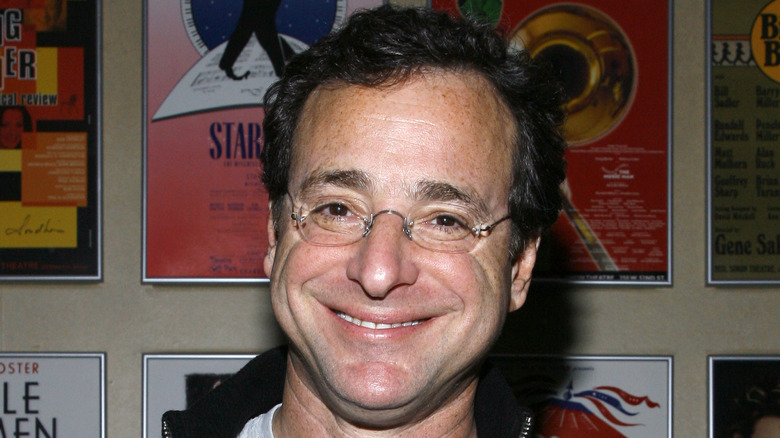 stocklight/Shutterstock
Bob Saget's very last Instagram post is a selfie that Saget took on the stage of the Ponte Vedra Concert Hall, with an acoustic guitar and a chair typical of stand-up shows just behind him. He paired the image, in which he looks directly at the camera with a contented smile, with a heartfelt text that expressed his sentiment toward the audience of that night's show.
"Okay, I loved tonight's show @pontevedra_concerthall in Jacksonville," he wrote. "Really nice audience. Lots of positivity. Happened last night in Orlando last night at the Hard Rock Live too. Very appreciative and fun audiences." He also thanked Tim Wilkens for opening the show, and continued his post with optimism, writing, "I'm back in comedy like I was when I was 26. I guess I'm finding my new voice and loving every moment of it." 
Sadly, the post goes on to promote upcoming tour dates that will never be, which he would have performed with fellow comedian Mike Young. He also teased the possibility of a recorded special, writing, "Goin' everywhere until I get the special shot. And then probably keep going cause I'm addicted to this s***. Peace out," finishing the post with a peace sign emoji. 
The post has since gained hundreds of thousands of likes on Instagram, and has received a vast amount of comments that express condolences and appreciation for the actor and comedian. "Good bless you, Bob. It's been a lot of years with us," fellow comedian Kevin Nealon wrote. "Oh, Bobby. I'll miss you forever," actor Danny Burstein commented, complete with a heart emoji. 
Bob Saget's last Instagram post reminds us all that even after decades of performing, he loved what he did.
Instagram is overflowing with love for Bob Saget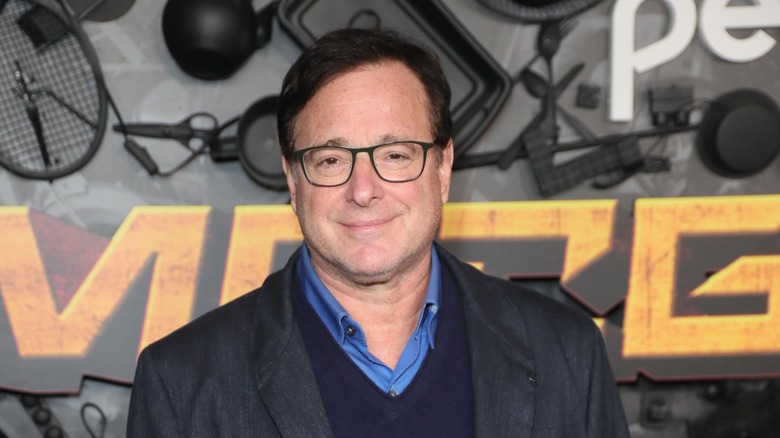 Leon Bennett/Getty Images
Though Saget's post about his Jacksonville show was his final personal Instagram post, his presence on the platform is far from gone. Apart from the many comments the post has received, numerous colleagues have taken to the platform to express their condolences and heartbreak over his passing. 
Kat Dennings, who starred in "Raising Dad" with Saget, posted an image (via Instagram) of the show's stars together, and shared some lovely words. "I'm speechless," she wrote. "Bob Saget was the best. So kind. I was his TV daughter for one season and he was generous, protective, caring and wonderful. He talked about his kids constantly. Rest In Peace."
Comedian Gilbert Gottfried, who knew Saget well, took to Instagram to post a recent selfie about the two, and reminisced about the pair's times together. "Still in shock," he wrote. "I just spoke with Bob a few days ago. We stayed on the phone as usual making each other laugh. RIP to friend, comedian & fellow Aristocrat Bob Saget."
Actor Mario Lopez's Instagram post is a picture of him and Saget smiling for the camera, and the concise caption simply reads, "Wow. RIP Bob Saget..." 
With the outpour of love and expressions of shock over his death, it's clear that Saget's colleagues and peers — as well as his many, many fans — feel that he's gone too soon.