The CSI Character Everyone Forgets Channing Tatum Played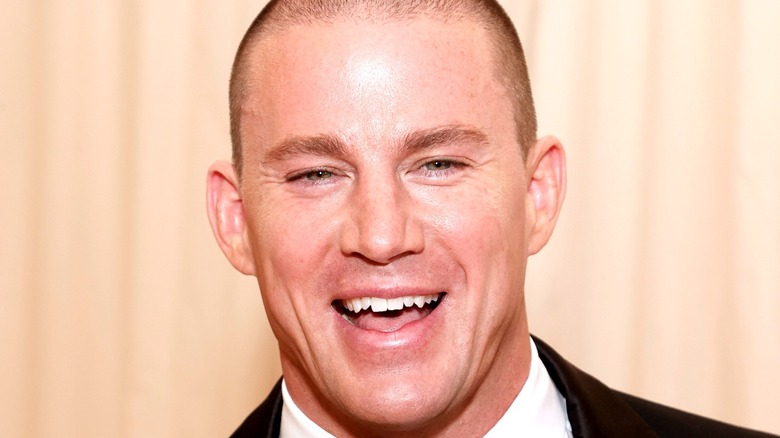 Arturo Holmes/mg21/Getty
From the premiere of the original series' first episode in 2000 to today, the "CSI: Crime Scene Investigation" franchise has evolved into one of the biggest, longest-running, most sprawling media franchises in the history of American entertainment. In addition to the original, Las Vegas-set "CSI" series, which ran for 15 seasons and 337 episodes, the franchise has spawned four spin-off shows — "CSI: Miami," "CSI: NY," "CSI: Cyber," and epilogue series "CSI: Vegas" — plus board games, video games, countless tie-in novels and comic books, and even a traveling exhibition (via CBS PressExpress).
It's no wonder that so many varied stars have made guest appearances in the "CSI" universe throughout the years, from A-list actors like Amanda Seyfried, Michael B. Jordan, and Chris Pine to musicians like Taylor Swift, Justin Bieber, and P. Diddy to ... uh, general celebrities like Kim Kardashian. And one particular star you may be surprised to remember once guest-starred on a "CSI: Miami" is actor, dancer, funnyman, and all-around showbiz wiz Channing Tatum.
Channing Tatum played a wannabe white rapper on CSI: Miami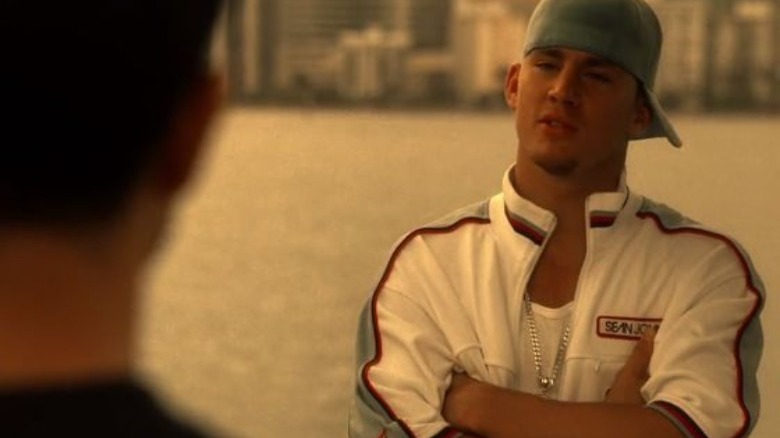 CBS
On the Season 3 "CSI: Miami" episode "Pro Per," aired on September 27, 2004, the Miami CSI team led by Horatio Caine (David Caruso) and Calleigh Duquesne (Emily Procter) is faced with the case of a woman gunned down by an unknown shooter during a beachside party. As they pursue the leads on the case, they eventually find themselves aboard the boat from which the shooter opened fire.
There, they find Bob Davenport, an aspiring white rapper who claims to have found the boat abandoned and availed himself of it after everything had gone down. And, in a pitch-perfect act of casting for a white rapper in 2004, Davenport is played by a fresh-faced, 24-year-old Channing Tatum.
Interestingly, this would appear to have been the only TV role that Channing Tatum — who started out as a dancer and model — played in his pre-movie stardom days. Not only was it his screen acting debut outside of music videos and commercials (via IMDb), but arguably, his next major TV appearance only came eight years later. He was the host of the February 4, 2012, episode of "Saturday Night Live," and at that time, he was already world-famous for his film roles. Models-turned-actors really do tend to have a foot in the door and a different career trajectory than most, but even so, it sure was quite the meteoric rise for Tatum.