The CSI Character Everyone Forgets Amanda Seyfried Played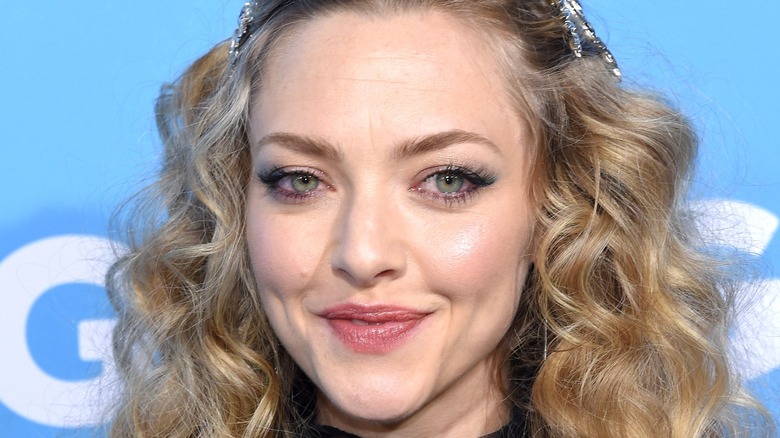 DFree/Shutterstock
Amanda Seyfried has made quite a name for herself as an actress over the past few decades. She got her start on soap operas like "As the World Turns" and "All My Children," and her big-screen break came in 2004 when she co-starred as ditzy Karen Smith in the iconic and insanely-quotable "Mean Girls." Seyfried's star power has only grown over the years, with roles on shows like "Veronica Mars," "Big Love," and "Twin Peaks: The Return." She has also starred in a diverse set of films like "Mamma Mia!," "Jennifer's Body," "Les Misérables," and "Mank," the last of which earned her an Oscar nomination. Next up, she'll be starring as infamous tech wunderkind Elizabeth Holmes in the upcoming Hulu miniseries "The Dropout." 
However, before she was earning Oscar nominations, Seyfried was cutting her teeth with bit parts on popular TV dramas. This included a role on hit crime procedural "CSI." But who exactly did Seyfried play on the popular CBS show?
Amanda Seyfried played a bridesmaid with a terrible secret on CSI
Amanda Seyfried appeared on "CSI" in 2006 during the series' sixth season. The episode "Rashomama" follows the shocking murder of a former prosecutor at her son's wedding. Seyfried plays bridesmaid Lacey Finn, who ends up being the killer, though the prosecutor's death was the accidental result of an argument that quickly escalated. Seyfried isn't even the only big name who guest stars on the episode. It also features "Twin Peaks" actor Ray Wise, who plays the murdered prosecutor's husband, and who Seyfried later worked with on the third season of the trippy series.
Seyfried has also guest-starred on another popular crime procedural in 2004, "Law and Order: SVU," where she played a young woman who accuses her stepfather's boss of sexual assault.
Though Seyfried's days of bit parts on popular television shows may be over, her "CSI" role is one of the many that just showcased what enormous talent she was from the jump.