The CSI Character Everyone Forgets Michael B. Jordan Played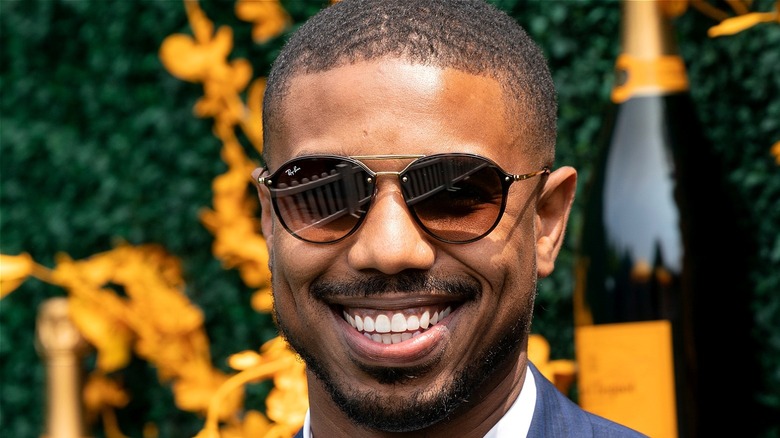 Lev Radin/Shutterstock
Michael B. Jordan is probably a name you've heard before. Starring in the "Rocky" spinoff boxing drama "Creed" and the much-debated reboot of "Fantastic Four" in 2015, the actor was able to garner enough attention to earn a covetable role in the MCU's "Black Panther" as the antagonist Erik "Killmonger" Stevens. With lead roles in multiple hit franchises, Jordan has certainly cemented his name within the Hollywood sphere, but like most actors, he didn't start off his career earning every film's starring role.
In fact, Jordan's acting career began on the small screen, with major TV roles building up to his transition to big-name Hollywood films. He acted in the well-known soap opera "All My Children" as Reggie Montgomery, a role he took over from the "Black Panther" himself, Chadwick Boseman (via Essence), then starred in two hit drama series — "Friday Night Lights" and "Parenthood" (via IMDb). But even before Jordan became a star of the small screen, the actor had a minor role in everyone's favorite crime procedural series.
Michael B. Jordan played a member of a rap crew in CSI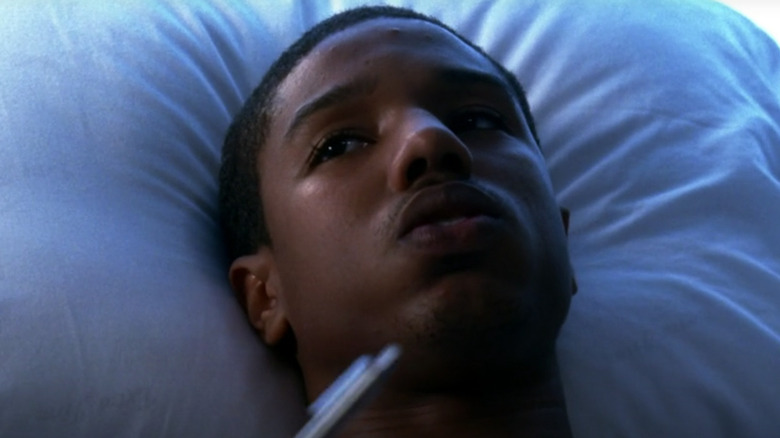 CBS
Way before he became a Marvel star and People's Sexiest Man Alive of 2020, Michael B. Jordan had humble beginnings. Similar to other big names like Amanda Seyfried, Justin Bieber, and John Krasinski, Jordan had a guest role in the hit crime drama "CSI: Crime Scene Investigation" in 2006. "CSI" stars Marg Helgenberger, George Eads, Eric Szmanda, and more, and it follows a team of forensic investigators based in Las Vegas as they use crime scene evidence to solve cases. Like its many spinoffs, there's seemingly no shortage of crime on "CSI," which leaves plenty of criminals for the detectives to go after.
Jordan stars as one such criminal in the Season 6 episode titled "Poppin' Tags," playing a young man named Morris Calvin, a rap crew member. Morris becomes the center of an investigation when he's found linked to a drive-by shooting by the CSI team. Method Man, Obie Trice, Akon, Travis Barker, and Kat Graham also have cameos, making the episode truly star-studded (via IMDb). Around the same time as this guest role, Jordan also made appearances in other popular procedurals like "Without A Trace," "Burn Notice," and "Cold Case."