The CSI: Miami Character Everyone Forgets P. Diddy Played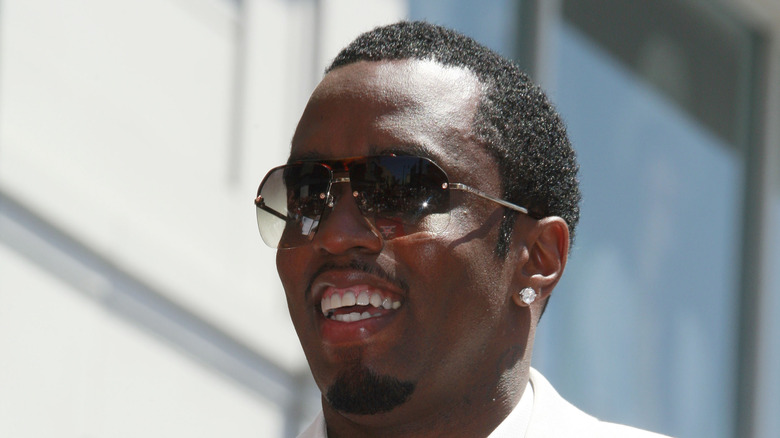 Joe Seer/Shutterstock
The artist born Sean John Combs, better known as Diddy (among many other similar stage names), has had a whirlwind career, including Forbes lists, rap beefs, a surprising acting career, a fulfilling family life, and too many name changes to keep track of.
Most people familiar with Diddy's acting career remember him fondly from his turn as record executive Sergio Roma in the Jonah Hill and Russell Brand-led 2010 comedy, "Get Him to the Greek." The rapper stole each scene with his character's aggressively unpredictable and foul-mouthed line delivery that many fans recall clearly to this day.
But Combs' acting career started nearly a decade before that memorable performance when he took a series of small roles on films such as "Made," "Monster's Ball," and in television specials, including an adaptation of "A Raisin in the Sun." There is one small performance in the legendary hip-hop star's repertoire that fans may have forgotten, and that's his turn in an oft-overlooked episode of crime procedural "CSI: Miami."
Sean 'Puffy' Combs played D.A. Derek Powell in 'CSI: Miami'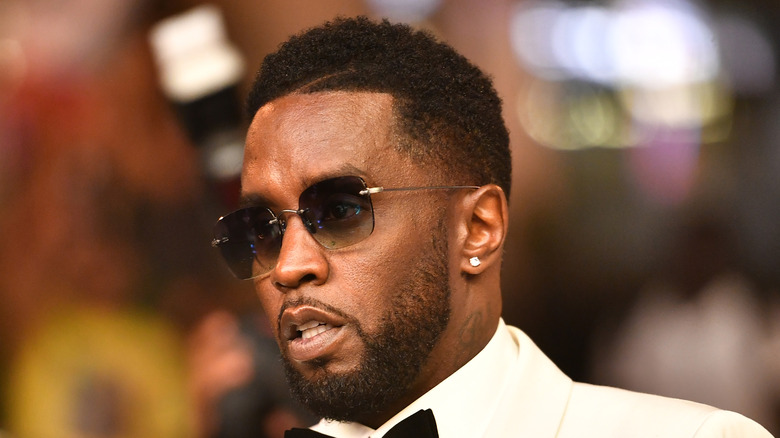 Paras Griffin/Getty Images
Amid the gilded age of his career in the late 2000s, Diddy took a break from making hit records with the likes of Usher and The Game to act in two episodes of the crime procedural "CSI: Miami." In the Season 7 episodes "Presumed Guilty" and the subsequent "Sink or Swim," the Bad Boy Records boss played a shady district attorney named Derek Powell.
"Presumed Guilty" revolved around the case of a murder trial gone wrong, in which the defendant appears to be innocent if only the right evidence can be uncovered. In here, Powell tells Horatio Caine (David Caruso) that a witness has come forward with an alibi for the defense, but that he dismissed her because of a history of recreational drug use.
As the plot unfolds, it becomes clear that Powell is hiding much more than a witness — he's got a vested interest in protecting the real killer, and is willing to play dirty if it means putting a different man away. While Combs is clearly unused to dramatic acting, it's an intriguing episode nonetheless, and a must-see for die-hard Diddy fans.