The Character Everyone Forgets Taylor Swift Played On CSI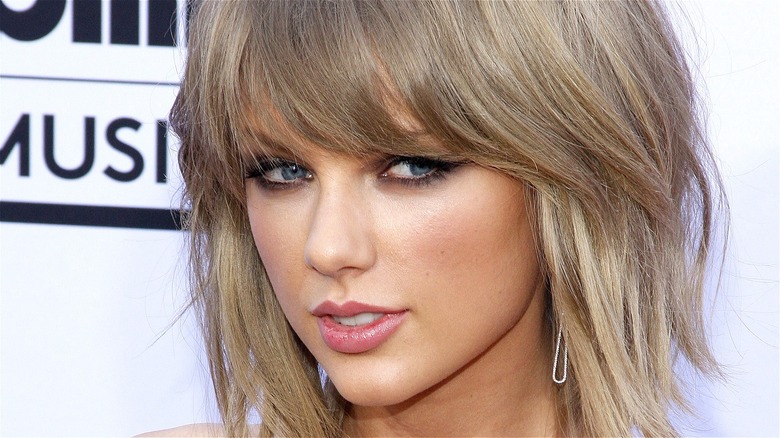 Tinseltown/Shutterstock
Since 2020, singer-songwriter Taylor Swift has released a whopping four albums. In addition to new efforts "Folklore" and "Evermore," Swift is in the process of re-recording several of her old releases. Her most recent effort, "Red (Taylor's Version)," includes nine previously unreleased songs and has received acclaim from publications like Rolling Stone. The album release cycle also marked Swift's directorial debut. She got behind the camera for the short film "All Too Well," which stars Sadie Sink ("Stranger Things") and Dylan O'Brien ("Teen Wolf"). Though this was Swift's first time directing, she's no stranger to being in front of the camera.
Beyond her concert films and the Netflix documentary "Miss Americana," she also co-starred in the romantic comedy "Valentine's Day" opposite Taylor Lautner. In 2019, she played Bombalurina in the fever dream that is "Cats." Swift has also made guest appearances on TV shows over the years, including one that you may have forgotten about on the CBS drama "CSI: Crime Scene Investigation" in 2009.
Taylor Swift played a tragic teen on CSI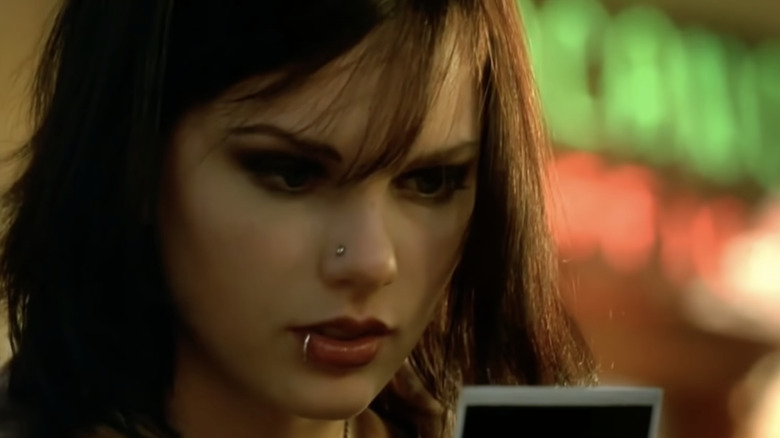 CBS
Taylor Swift guest-starred as rebellious teenager Haley Jones in a Season 9 episode of "CSI". The episode, titled "Turn, Turn, Turn," opens with investigator Nick Stokes (George Eads) learning that Haley, with whom he had built a friendly relationship over the last year, was fatally stabbed in the parking lot of her parent's motel.
The episode is told through flashbacks that trace their encounters at the Park Pines Motel, where Stokes had investigated various cases. Haley opens up about her tumultuous relationship with her mother, Nicole (Lisa Darr), and later shows Stokes that she is being harassed online by her former friends. As time goes on, she ditches her girl-next-door look and embraces a goth aesthetic, complete with dark hair and facial piercings.
Stokes struggles to deal with his emotions as he investigates her death, discovering that Nicole had accidentally stabbed Haley but chose to leave her for dead. As the truth comes out, he also learns that the fight was prompted by Haley's discovery of her birth mother, a woman Stokes had previously found overdosed at the motel.
The dark episode was a change of pace for Taylor Swift, who was in the midst of her "Fearless" album cycle. Fittingly, a remix of her country-pop song "You're Not Sorry" was released in conjunction with the episode (via Billboard).