Ben Affleck Has Some Harsh Words For His Time On Justice League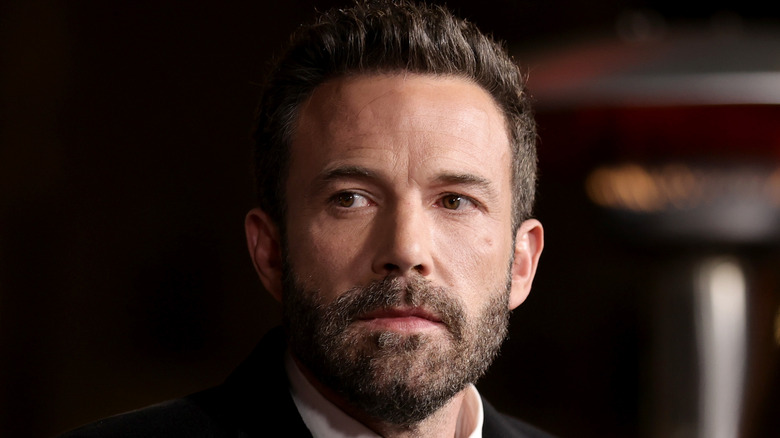 Amy Sussman/Getty Images
Ben Affleck's performances as Batman in the much-maligned "Batman v Superman: Dawn of Justice" and the mercifully more elegantly titled but comparably critically panned "Justice League" that followed are, at this point, the stuff of memes. The latter film was especially disappointing for many fans since it was the first time in history that a live-action version of its titular superhero squad had been put to screen and hopes had been high. However, the production was visited by tragedy when director Zack Snyder's teenage daughter died unexpectedly. The film was subsequently plagued by reshoots and studio interventionism when Joss Whedon of "The Avengers" fame was called in to bat cleanup on the project.
While most fans agree that the blame can't be pinned on Affleck — or any of the film's A-list cast — for circumstances far beyond his control, it doesn't change how it's not a film he has reason to be particularly proud of. In a recent wide-ranging interview, Affleck admitted that he agrees with that assessment and that he looks back on that chapter of his career as a low point, painting his time on "Justice League" in truly scathing terms.
Affleck calls his time shooting Justice League 'the worst experience'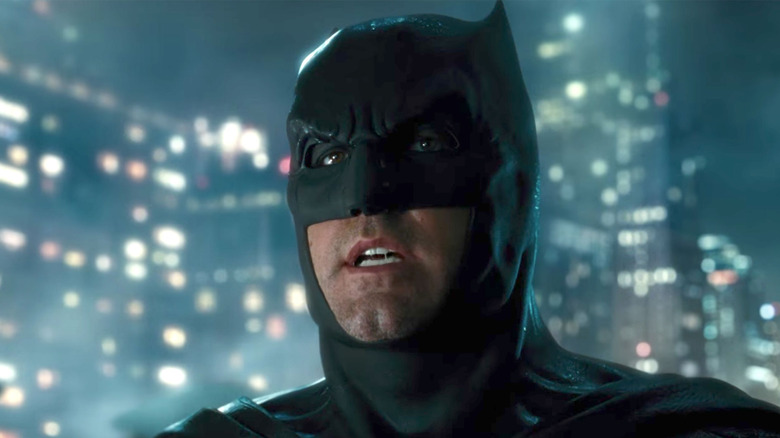 In an interview with the Los Angeles Times in which Ben Affleck discussed his recent projects, such as Ridley Scott's "The Last Duel," the veteran actor was asked about his decision not to star in or direct the upcoming "The Batman" and revealed that he had refocused his priorities following what he considers an "awful" experience with "Justice League."
"It was really 'Justice League' that was the nadir for me," Affleck said. "That was a bad experience because of a confluence of things: my own life, my divorce, being away too much, the competing agendas and then Zack [Snyder]'s personal tragedy and the reshooting." In 2017, while making "Justice League," the death by suicide of director Zack Snyder's daughter Autumn devastated the filmmaker, who stepped down from the project for a personal leave to spend time with his family. When Warner Bros. replaced Snyder with Joss Whedon, the film underwent extensive reshoots. Whedon has since faced increasing scrutiny over his personal behavior on set during that time, with actors Ray Fisher and Gal Gadot alleging abusive behavior from the "Firefly" creator.
Affleck continued, "It just was the worst experience. It was awful. It was everything that I didn't like about this." The experience culminated in a moment of reckoning for the "Gone Girl" star. "That became the moment where I said, "I'm not doing this anymore,'" he admitted.
If you or anyone you know is having suicidal thoughts, please call the National Suicide Prevention Lifeline​ at​ 1-800-273-TALK (8255)​.