The Fight That Shut Down Gone Girl's Production For Days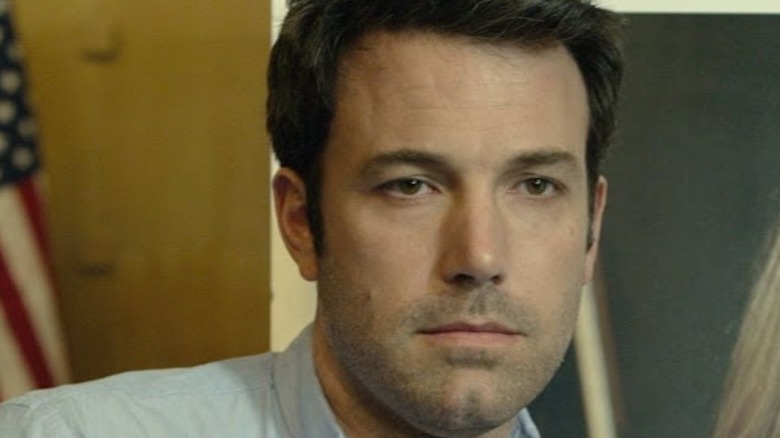 20th Century Fox
Based on Gillian Flynn's book of the same name, "Gone Girl" is arguably one of the best psychological thrillers of the past few decades, largely thanks to the beautiful pairing of the author's engrossing mystery and the murky vision from talented director David Fincher. That's all before mentioning the compelling performances from its two leads, Rosamund Pike and Ben Affleck, who dance in a dangerous game after their marriage starts to disintegrate. It's a pretty intense movie, especially as the audience isn't quite sure if Affleck's Nick Dunne has killed his wife or not ... Well, not during that initial viewing, of course.
For those that haven't seen the 2014 film, it revolves around the mysterious disappearance of Nick's wife, "Amazing" Amy Dunne. Suspicion falls onto Nick when his wife's diary is discovered, detailing just how far her husband has fallen since their relationship began — even fearing that he might kill her. It's always the husband! Or is it? Well, if you've seen "Gone Girl," you'll know that the mystery is far from straightforward. But that ending is oh-so-brilliant.
Audiences loved seeing the ferocious performances from Rosamund Pike and Ben Affleck, and it sounds like filming went along fine without a hitch ... For most of the time. Surprisingly, one scene, in particular, shut down the film for a few days because of a huge fight between the director and one of the film's lead stars.
Red Sox vs. Yankees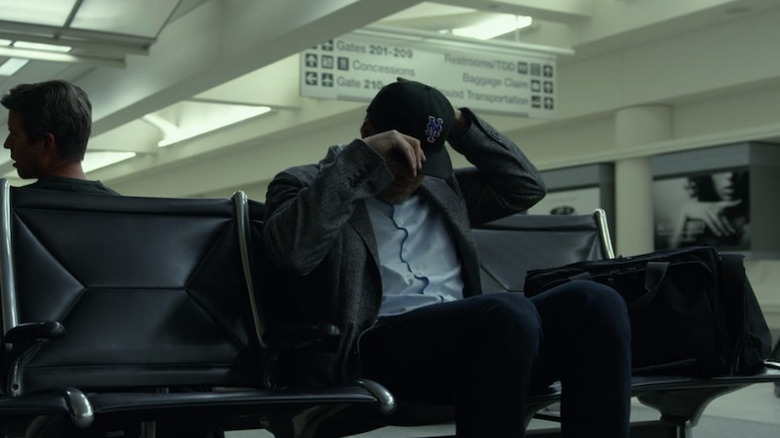 20th Century Fox
Obviously, being accused by his missing wife of her own murder didn't exactly paint Nick Dunne in a great light — with the general public all assuming that he'd killed her, while the press hounded him over the investigation. So it's understandable that when the writer slash teacher slash bar owner slash adulterer traveled to New York to speak to notorious lawyer Tanner Bolt (Tyler Perry), he wanted to keep a low profile. It's a relatively simple scene — he puts on a baseball cap to conceal his identity. Surely, that isn't controversial, right?
As it turned out, Ben Affleck kicked up a fuss because director David Fincher tried to make him wear a New York Yankees cap for the scene, given how Nick is a native New Yorker in the story. However, the star is famously a Boston Red Sox fan, telling The New York Times in 2014 that he staged his own "one-man riot against the Yankees."
Affleck opened up about the scene and explained that although he had a great working relationship with the director, he couldn't do it. "That was the only fight David and I had, and it was a legitimate fight," he confessed. "'David, I love you, I would do anything for you, But I will not wear a Yankees hat. I just can't." Clearly, the "Gone Girl" and "Justice League" star is such a die-hard Red Sox fan that he was worried he'd never live it down, as he also told the director, "I can't wear it because it's going to become a thing, David. I will never hear the end of it. I can't do it.'"
Thankfully a compromise was made and the star wore a New York Mets cap instead ... Fair enough.