Chicago Med Characters Ranked By Likability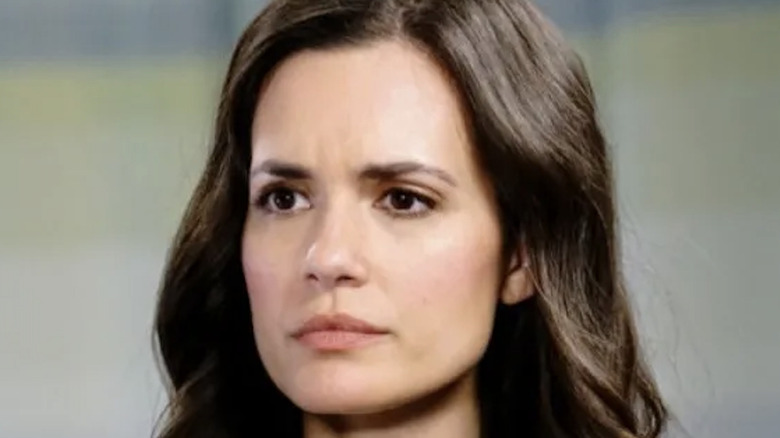 NBC
"Chicago Med" tells the turbulent story of the Gaffney Chicago Medical Center — the city's busiest hospital — and the tireless team of doctors and nurses who hold it together while simultaneously juggling the drama and relationships in their own lives. Since debuting in 2015, the series has continuously gained audience momentum, ranking it among the most beloved Dick Wolf/Matt Olmstead series that include "Chicago Fire," "Chicago PD," and "Chicago Justice."
With well over a hundred episodes in the can, audiences have lived, loved, cried and died alongside their favorite "Med" residents. Some were built to last, others shocking in how quickly they disappeared — but the fan favorites, well, if they have one thing in common it's that viewers have become as attached to them as the Velcro on a hospital gown. They're likable enough to almost make you want to go visit a hospital — almost.
With that in mind, and spoilers ahead, here is a list of the most likable characters roaming the halls of Gaffney Chicago Medical Center. You might just be surprised at who the top resident is at club "Med."
12. Sharon Goodwin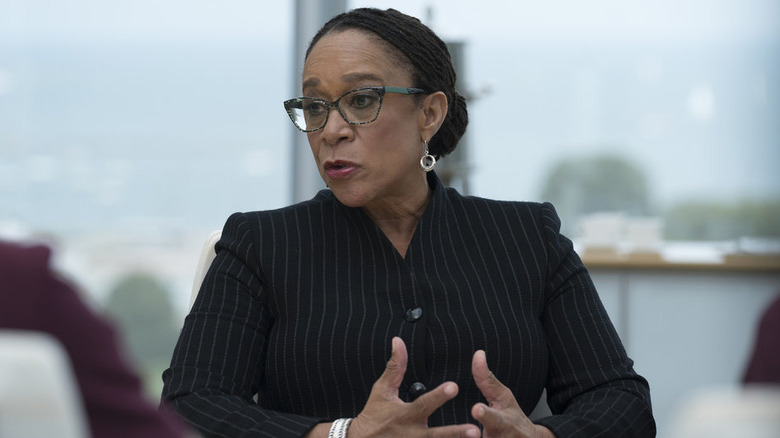 NBC
As the Head of Patient and Medical Services, Sharon Goodwin (S. Epatha Merkerson) is a skilled leader whose former Emergency Department experience gives her a great edge when it comes to making difficult medical and business-related decisions. 
Known for her protective nature and the respect with which she treats others, Sharon in nonetheless unafraid to throw down when the time comes, going toe-to-toe in tense exchanges with employees who prefer the moral path over what is considered lawful. In Season 2, Sharon was revealed to be a diabetic in one of the more touching "Chicago Med" storylines, one which couldn't help but make her not only sympathetic, but identifiable to a large swath of the "Med" audience. 
But that doesn't mean she's likable, so she's at the bottom of these rankings. On reddit, some fans have called her out for never having "met an insurance company she couldn't love."
11. Sarah Reese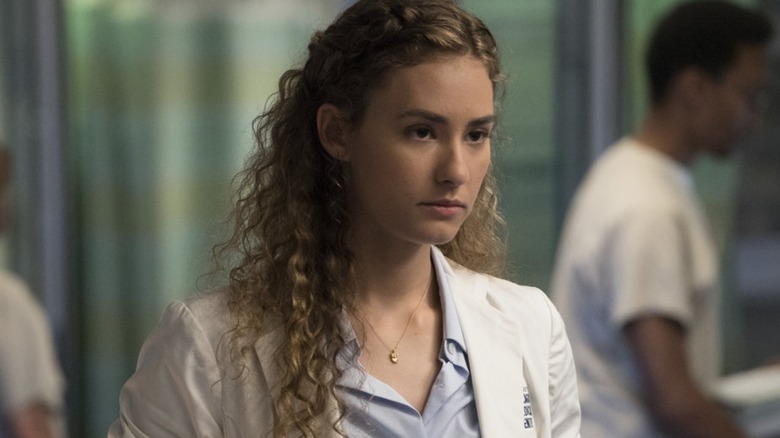 NBC
Sarah Reese (Rachel DiPillo) was a psychiatrist at Gaffney Chicago Medical Center. Despite having been abandoned by her father at the age of six and raised only by her mother, Sarah was successful in finishing med school, landing a job at Chicago Med during her fourth year of studies. 
For a while, Sarah worked in the Emergency Department, but eventually left after finishing her studies. Having found employment at a coffee shop, she later made a comeback after Dr. Charles invited her to work at Gaffney under his guidance. 
In Season 4, the character left the hospital, transferring to Baylor after a fallout with Dr. Charles — who had stumbled upon details about her father being a suspected serial killer. 
It is in Sarah's departure that her likability rating sinks like a stone. Although she wasn't ever an immensely popular character, her sudden exit came as a surprise to fans, who still see DiPillo leaving the show as something of a betrayal. "I hated her and was so glad to see her gone," says one commenter on a reddit "Chicago Med" message board. Agrees another: "They gave her no redemption arc and just made her an emotional cry baby the entire time."
10. Samuel Abrams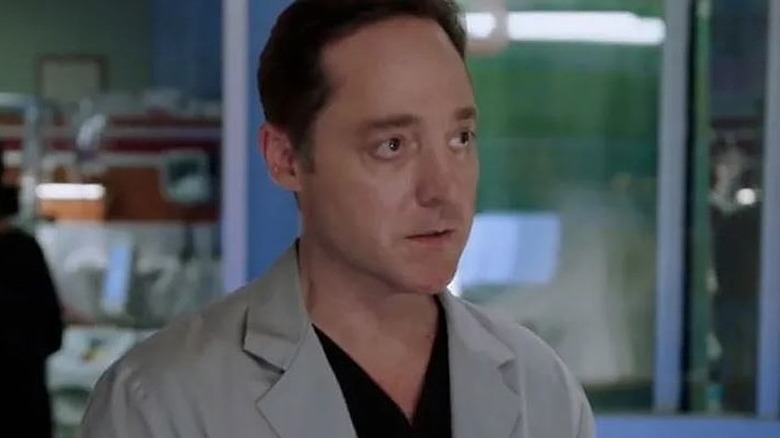 NBC
Doctor Samuel "Sam" Abrahams (Brennan Brown) is Gaffney Chicago Medical Center's Head of Neurosurgery, and his upfront, straight-to-the-point personality has made him hard to love yet hard to hate by patients, colleagues and viewers alike. 
Sam has no filter, and criticizing other people's choices has often put him in hot water. But this also plays into his likability, because viewers at home often get a peek at his softer side, which his colleagues rarely see. When the doctor is interacting with his struggling patients, it is hard to not connect with his warmth.
Is he always likable? No, not really. But the love for Sam was tested when Season 7 seemed to become a litmus test for the character, as he was believed to have been involved in a fatal plane crash. When it was revealed that the character was alive and well, "Med" fans not only celebrated, but they seemed to press even harder for him to get more screentime. 
In a 2021 reddit post entitled "Am I the only one who wants Sam Abrams to be a main character?" fans have rallied behind the Brennan Brown character. "No you are not," one person responds. "I love it when Sam pops up outta nowhere. He totally has potential to carry the show."
"Best. Character. Ever," responds another. "He should have his own show. I'd watch it." 
9. Maggie Lockwood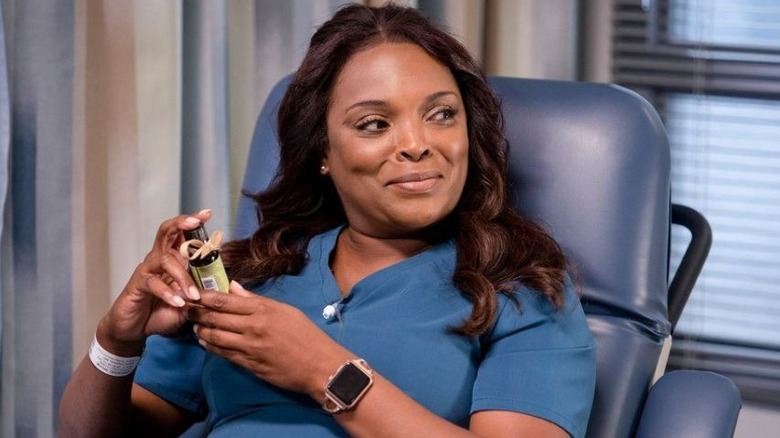 NBC
Growing up with a midwife mother, nurse Maggie Lockwood (Marlyne Barrett) has always been a natural born life-saver. As a young teen, Maggie gave up her child, thinking she was too immature to be a good parent — a decision she'd come to regret as an adult. 
Known for a deeply caring personality and dedication to her patients and loved ones, Maggie nonetheless can be quite strict when she needs to flip the switch. But that also means she's very good at running her department — a likable trait for viewers who appreciate professionalism. After all, if you were a visitor at Gaffney Chicago Medical Center, wouldn't you want Maggie Lockwood involved with your care.
Maggie has show herself over the years to be a dependable friend, one of the reasons she is well-respected by staff, especially those people who have found mentorship under her wing. 
The character may be at her best, however, when she is paired with Ben Campbell (Charles Malik Whitfield), another immensely likable "Med" regular. Two cancer survivors who met while undergoing chemotherapy? How could you not root for that?
8. Daniel Charles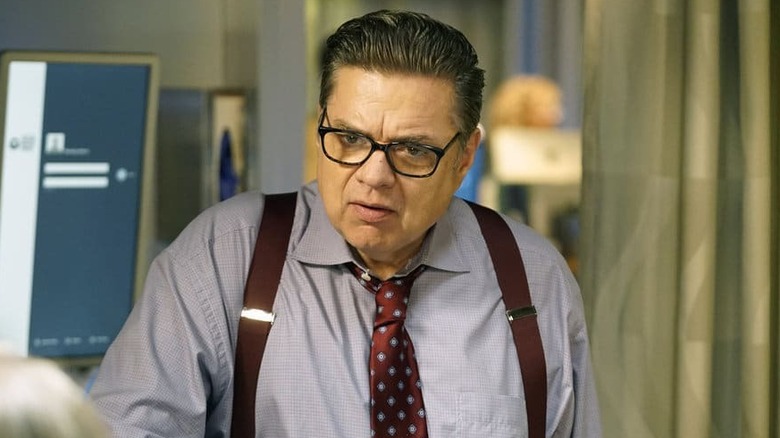 NBC
Dr. Daniel Charles (Oliver Platt) is Gaffney's Head of Psychiatry. He has been married four times, with his first and fourth wife being Caroline "CeCe" Charles (Paula Newsome), whom he had his daughter Robin (Mekia Cox) with. Robin now works as an epidemiologist, and she had a romantic relationship with fan favorite Connor Rhodes. 
Daniel's parents have never accepted Caroline into the family, even falling out with their son because she is Black. Daniel has a deep history with depression, which he still struggles with, and a large part of the show pairs him with patients suffering from some form of trauma, helping them through his own experience. 
Is he likable? Have you ever seen an Oliver Platt character (even the villainous ones) who wasn't? Platt has made Dr. Charles a signature role, and leaning into his character's complexities (he is often the go-to character when his colleagues are dealing with their personal problems) has only made him more of a fan favorite. It could likely be said that his sage advice has helped fans sort out some of their own struggles, which is why fans love the psychiatrist character on reddit.
"One of my all-time favorite actors and a really, really well-written character," says one fan. Adds another: "I love Oliver Platt to begin with, but his character Dr. Charles is just so relatable, heartwarming, huggable, feels like he really cares."
7. Ava Bekker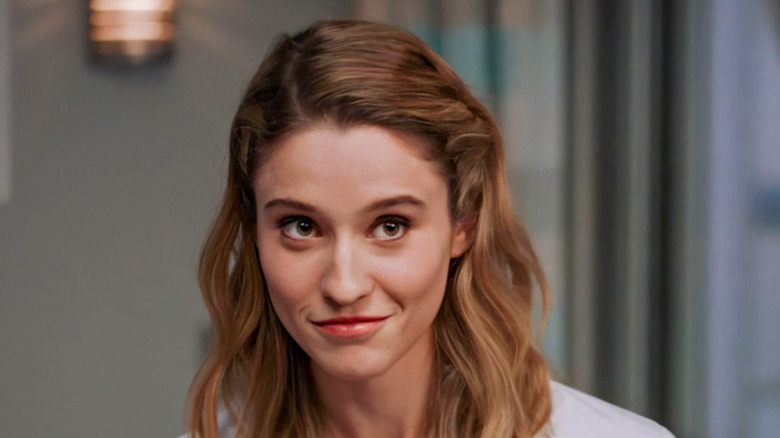 NBC
Born to unknown parents in South Africa, Dr. Ava Bekker (Norma Kuhling) worked at Cape Town's Groote Schuur Hospital before moving to the United States, where she found employment as a cardiothoracic surgery physician at Gaffney Chicago Medical Center. 
After a period of rivalry with co-fellow Connor Rhodes (Colin Donnell), competing for Dr. Isidore Latham's (Ato Essandoh) approval, the two eventually developed an intense romantic relationship. With Rhodes being one of the most beloved characters on the show, fans quickly fell in love with Ava as well. 
Sure, she has a dark and manipulative side. During the premiere of Season 5, memorably, Ava was on the verge of being found guilty of taking the life of Connor's father, who had died of an insulin overdose. After initially denying it, Ava came clean in front of Connor, admitting she'd killed the man in order to rescue their relationship — and then she took her own life in front of him. Ava was a well-rounded, multi-dimensional character who had great potential at times. Sadly, fans of "Chicago Med" won't be seeing her again.

If you or anyone you know is having suicidal thoughts, please call the National Suicide Prevention Lifeline​ at​ 1-800-273-TALK (8255)​.
6. Ethan Choi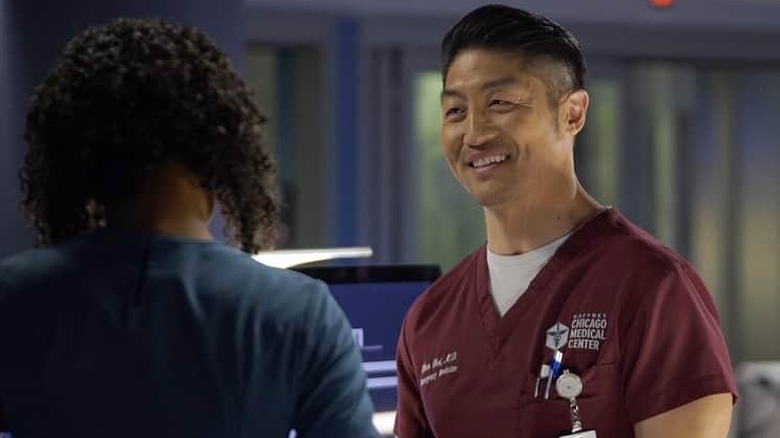 NBC
A specialist in infectious diseases at Gaffney Chicago Medical Center, Ethan Choi (Brian Tee) is the son of a Navy veteran, having joined the Navy himself as a medic  stationed in Baghdad and on the USS Carl Vinson. Over the course of the show, he balances his hospital duties with being active as a Navy reserve member, sometimes attending recruitment events. Like so many veterans, he also struggles with PTSD. 
Okay, some viewers see Ethan as stuck-up sometimes, and his regular shirtless appearances have both endured him to some viewers and perhaps instilled jealousy in others. But this is also the guy who attempted to save a Chicago Zoo panda with a heart problem in Season 2, which is possibly the single-most likable thing any character has ever done on a "Chicago" show.
Viewers have also enjoyed the ups-and-downs of Choi's love life. When he broke up with Dr. Vicky Glass (Cynthia Addai-Robinson) to pursue a deeper, more meaningful relationship with fan-favorite April Sexton (Yaya DaCosta), you could almost hear the cheers from viewers worldwide. Sure, it wasn't exactly "happily ever after," but that doesn't mean Ethan doesn't still have his supporters.
5. Connor Rhodes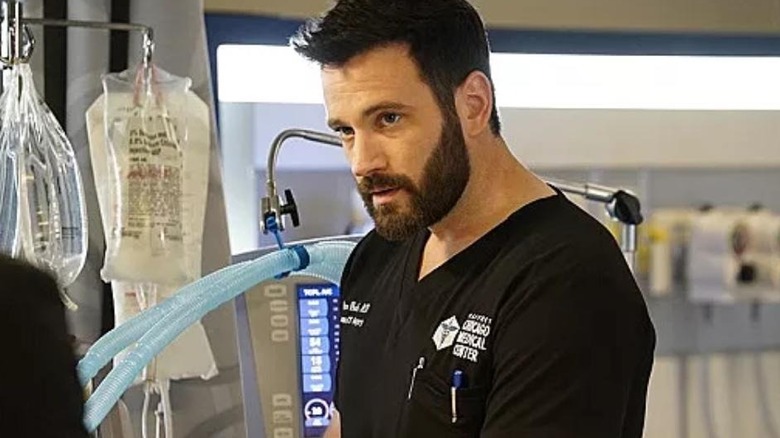 NBC
A Chicago boy born and raised, Dr. Connor Rhodes (Colin Donnell) specializes in cardiothoracic and trauma surgery — if you come to meet him, suffice it to say you're having one of the worst days of your life. 
Connor comes from a family with some money, as his grandfather established the Dolan Rhodes Department Store, which the family still owns. But that isn't to say they aren't without tragedy: When he was ten, his mother — who suffered from depression — committed suicide.
After losing his father at the hands of Ava Bekker, whose sole aim was to win her lover back, Connor left the state. In real life, actor Donnell departed the show over "creative" reasons along with Norma Kuhling. 
"Sorry to say that this is true," the actor tweeted upon the 2019 announcement. "A special thank you to all the fans that have made these last four seasons so amazing."
Despite his absence, Connor remains one of the most popular characters in the history of the series. With likability like that, fans will probably be hoping for Donnell to come walking back into the hospital again, right up until the end of "Med."
4. Dylan Scott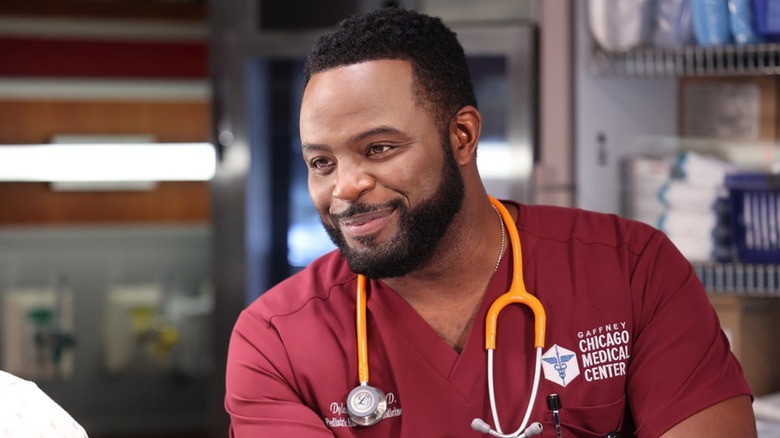 NBC
Formerly a police officer at Chicago PD, Dylan Scott (Guy Lockard) left the force to pursue a career as a doctor at Gaffney Chicago Medical Center. 
Although he wasn't introduced until Season 7, Scott quickly became a fan favorite via his radiant kindness and charm. Weighing in on this inherent likability, "Chicago Med" fans took to social media to express their excitement for the fresh addition.  
When One Chicago's official Twitter asked "Isn't Dr. Scott just the best?" in late 2021, one fan replied that she "needed his beautiful soul this season." Another added: "[I] literally just turned to my dad and said 'I love him so much'."
As "Med" fans have learned over the years, sometimes it's best not to get too attached to characters who might just be passing through. But with enough likability to nearly crack the top 3 in these ratings — after such a comparatively short amount of time on the show — perhaps Dylan sticks around for a long time.
3. April Sexton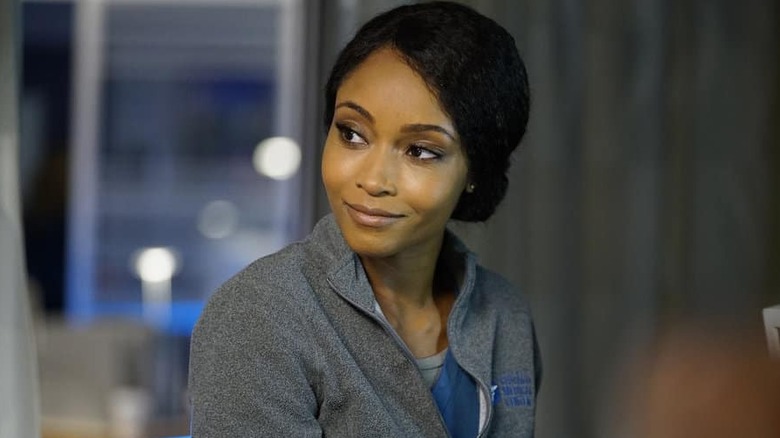 NBC
During her time on the show, April Layton Sexton (Yaya DaCosta) worked as an Emergency Department nurse at Gaffney Chicago Medical Center. The child of Brazilian immigrants of Catholic faith, she has a younger brother her parents always wanted to become a doctor – which is why April helped him go through med school while putting her own future on hold. 
She was romantically involved with firefighter Kelly Severide (Taylor Kinney) of "Chicago Fire." Sadly, April left the emergency department in Season 6 in order to work on developing her skills as a Nurse Practitioner. Fans loved April for her toughness and honesty, and her deep friendships with colleagues made her a key figure who was hard to not root for. While some fans on reddit praised Da Costa for her dedication to acting, one said the character was likable "because she pushed things and got into interesting situations."
2. Natalie Manning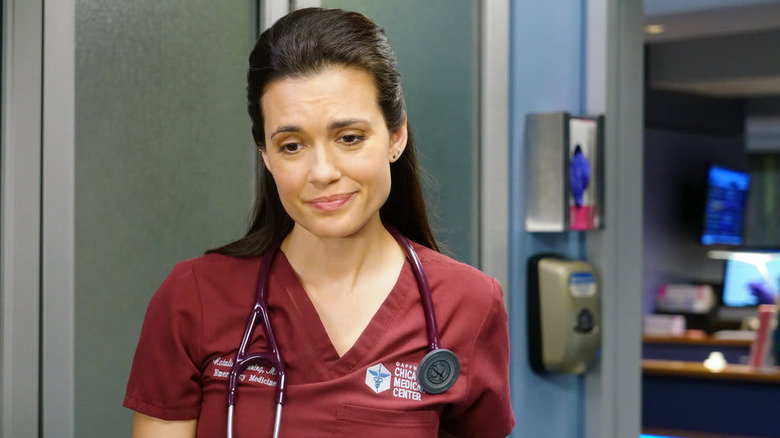 NBC
Originally from Seattle, Dr. Natalie Manning (Torrey DeVitto) is an attending physician in emergency medicine. She specializes in pediatrics at Gaffney Chicago Medical Center. 
While pregnant with her baby boy, Natalie's partner Jeff was killed in combat during an overseas mission (prior to the show's beginning). Then, after working at Gaffney for more than half a decade, Natalie found herself fired for stealing medicine she hoped she could use to save her mother's failing heart. After losing her job and saying goodbye to sweetheart Will Halstead, she and her son Owen (Ari Morgan) left Chicago  — a turn of events that had many viewers in tears. 
"She's, right now, going back to Seattle, where she's from, and being with her family," promised showrunner Diane Frolov, explaining the character's fate beyond the series. "Her mom is from there, and she's going to be getting a gig at a hospital there."
"A good, really prominent hospital," agreed co-showrunner Andrew Schneider. "Her career is not damaged. Goodwin did not make a big deal; she just let her go. So she goes on. She is going to be fine."
1. Will Halstead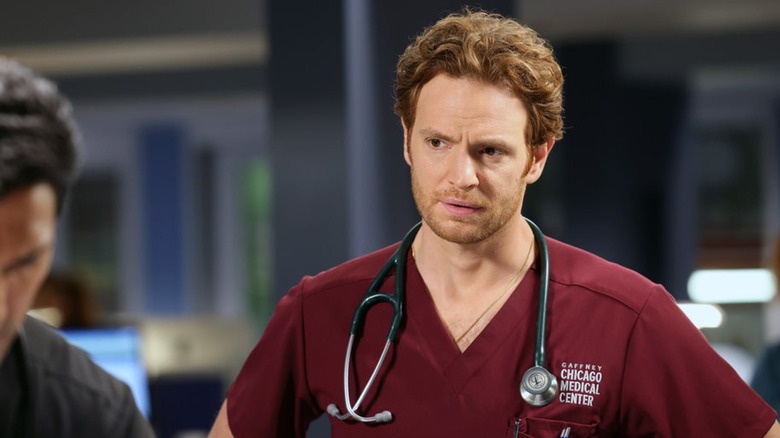 NBC
Only one character can reign supreme as the most likable in all of "Chicago Med," and he is Dr. Will Halstead (Nick Gehlfuss), one of the show's main characters since its first episode.
An Attending Physician in Emergency Medicine, Will and his brother Jay (Jesse Lee Soffer) were also born and raised in Chicago. Although viewed as a disappointment by his overbearing father, Will showed enough tenacity to put himself through college. He then worked as a doctor in Sudan and a plastic surgeon in New York before making his way to Gaffney Chicago Medical Center.
Why do "Chicago Med" fans love Will so much? Perhaps it's because of his intense, rollercoaster relationship with Dr. Natalie Manning (Torrey DeVitto). Then again, the good looks and charm of Gehlfuss probably don't hurt. Look no further than the occasional "Will Halstead appreciation tweet" to see how much love there is for this character. To paraphrase Sally Field: They like him; they really like him.